City Farm Presents
Summer Series at Industry City
✹ Chrome Sparks
✹ Visuals by GHOSTDAD
✹ Ela Minus
About this event
Doors 7:30PM ✹ Show 8:00PM
$20 ADV ✹ $25 Day of Show ✹ All Ages
ABOUT SUMMER SERIES AT INDUSTRY CITY▶
Created by the team behind Brooklyn venues The Bell House and Union Hall, City Farm Presents returns to Industry City for a second summer of outdoor shows in Courtyard 1-2! From June-September, this season features an expanded schedule with more than 35 concerts and dance parties. Audiences can expect to discover a diverse line-up featuring genres spanning rock, soul, electronic, jazz, world and beyond. This summer will introduce thoughtful artist curation to an already unique and creative space, bringing a fresh take on the New York City outdoor concert experience. For more information, visit our Website or the City Farm Presents Facebook, Instagram or Twitter.
All Summer Series shows are located at Industry City in Courtyard 1-2 (info and directions below).
Doors open one hour prior to performance unless otherwise noted.
VENUE ADDRESS ▶
Industry City - Courtyard 1-2
Entrance at 238 36th Street (Food Hall Entrance)
Brooklyn, NY 11232 | Google Maps
DIRECTIONS TO THE VENUE ▶
☞ BY CAR
There is a paid designated parking lot accessible via 2nd Avenue between 32nd Street and 36th Street
☞ BY PUBLIC TRANSPORTATION
D / N / R to 36th Street
B63 Bus to 36th Street
☞ BY BIKE
There are bike racks located throughout the Industry City campus.
There is a Citi Bike bike sharing station located at 2nd Ave between 36th Street and 35th Street, and another at the corner of 2nd Ave and 39th Street.
FOOD OPTIONS AT INDUSTRY CITY▶
Eat your heart out Brooklyn. From Korean comfort food to Instagram-famous Avocado toasts, Industry City's Food Hall is a delicious culinary gathering place in the center of campus. Stroll along Innovation Alley and beyond to discover other Brooklyn-based purveyors serving up local craft spirits distilled on site and some of the country's best BBQ.
Table 87 Pizza
Burger Joint
Ends Meat
Avocaderia
Taco Mix
Recently opened Japan Village (Building 4)
Hometown BBQ (Building 5 - Opening Soon!)
Click Here For Food Options Near Courtyard 1-2 in Industry City
VENUE BAR HOURS ▶
Our venue bar is open for all scheduled performances at doors, and in addition to:
Thursday-Friday: Opens at 4:00PM
Saturday-Sunday: Opens at Noon
✴ Happy Hour! ✴
Weekdays 4:00pm-7:00pm, $1 off all beer, wine and well!
RAIN OR SHINE POLICY▶
All Performances are Rain or Shine. In the event of dangerous weather we will be communicating updates on our website, Facebook, Instagram Stories and Twitter.
✹✹✹✹✹✹✹✹✹✹✹✹✹✹✹✹✹✹✹✹✹✹✹✹✹✹✹✹✹✹✹✹✹✹✹✹✹✹✹
ABOUT CHROME SPARKS ✹
Chrome Sparks is the solo project of Jeremy Malvin, a Brooklyn transplant from Pittsburgh by way of Ann Arbor. In 2014, after having self released a small handful of singles and two EPs on Bandcamp, Malvin signed to the taste making Sydney based label Future Classic. Under the new label, he rereleased Sparks EP and released the Goddess EP. His next EP, Parallelism is slated to be released with Future Classic on November 6.
Inspired by a background in classical percussion and an obsession with synthesizers, Malvin creates dazed, melodic beat-centric tunes that loosely hang between down-tempo head nodders and up-tempo club bangers. FADER has described his music as 'form-shifting beats [that] seem to resonate with spaced-out chillers and hyperactive party kids alike.'
In 2012, while on Warped Tour as the drummer for Stepdad, Malvin released the slow burning, bass heavy single "Marijuana" on a Bandcamp compilation highlighting music from he and his friends in Ann Arbor. It quickly rocketed to #1 on Hype Machine and has since become an internet-stoner anthem. It has subsequently been rereleased by Future Classic and Kitsuné.
His upcoming release, Parallelism, was made using sounds from three analog synthesizers, vocal samples from friends, and a tambourine.
ABOUT ELA MINUS ✹
Colombian (Brooklyn based) multi instrumentalist Ela Minus is a humble rebellion to the overly produced-laptop driven electronic music scene. Ela is a one-woman all hardware electronic orchestra. Following a strong desire to maintain the essence of improvisation both in recorded as well as on live music, she does not use any laptops in absolutely any stage of her production or live performances. She does everything herself and performs live using only hardware machines and her voice.
Originally a drummer Ela has had a long career as a multi instrumentalist for countless projects. Born and raised in Bogotá, Colombia. She moved to Boston to attend Berklee College of Music where she graduated with a dual major and moved to Brooklyn, NY. Where she worked at the synthesizer company Critter & Guitari alongside her career as a touring drummer, as well as her solo career.
Ela's debut LP will be released in 2019.
Sign up for our newsletter! http://eepurl.com/geb4kf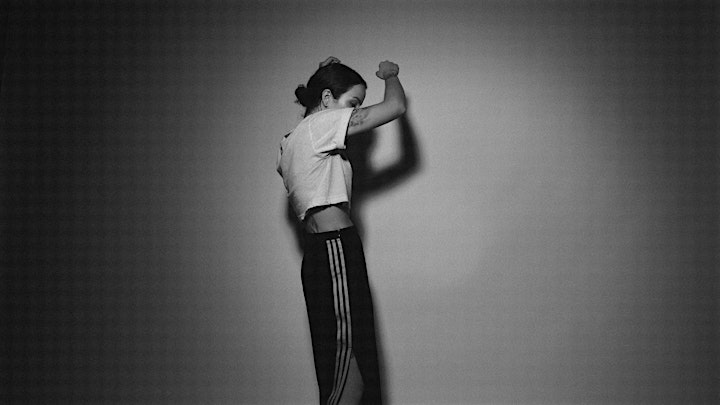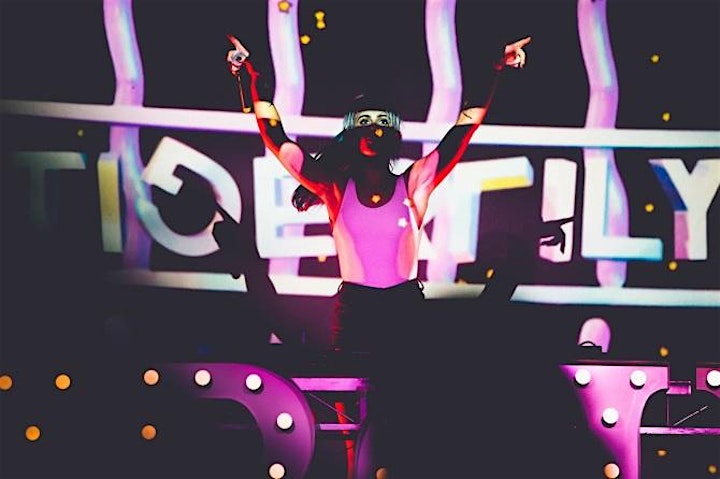 Performers
Date and time
Location
Industry City
238 36th Street
Courtyard 1-2 (Food Hall Entrance)
Brooklyn, NY 11232
Refund policy