Description
Christopher Saint Booth & Rachel Marie Booth are returning to Ashmore Estates. You will have the opportunity to watch the segment of Ashmore Estates from the award winning Children of the Grave II by the Booth Brothers. After the showing Christopher Booth will be on hand to answer questions and share some behind the scene things that happened while taping this film. You will not want to miss out on this once in a lifetime chance to hear from the Director himself on why they feel they caught some of the best evidence ever captured.
The viewing will start at 6:00pm and the Q & A session immediately following.
After the Q & A session, approximately 7:30pm, Christopher & his wife, Rachel Marie, will lead a limited number of investigators into the dark halls and rooms of Ashmore Estates. This will be a night you will not want to miss out on. This VIP package includes your seat at the viewing of Children of the Grave II & the investigation with the Booths. The investigation will run from 7:00pm - 1:00am with the Booths.
The VIP package cost is $75.
TICKETS ARE NON-REFUNDABLE.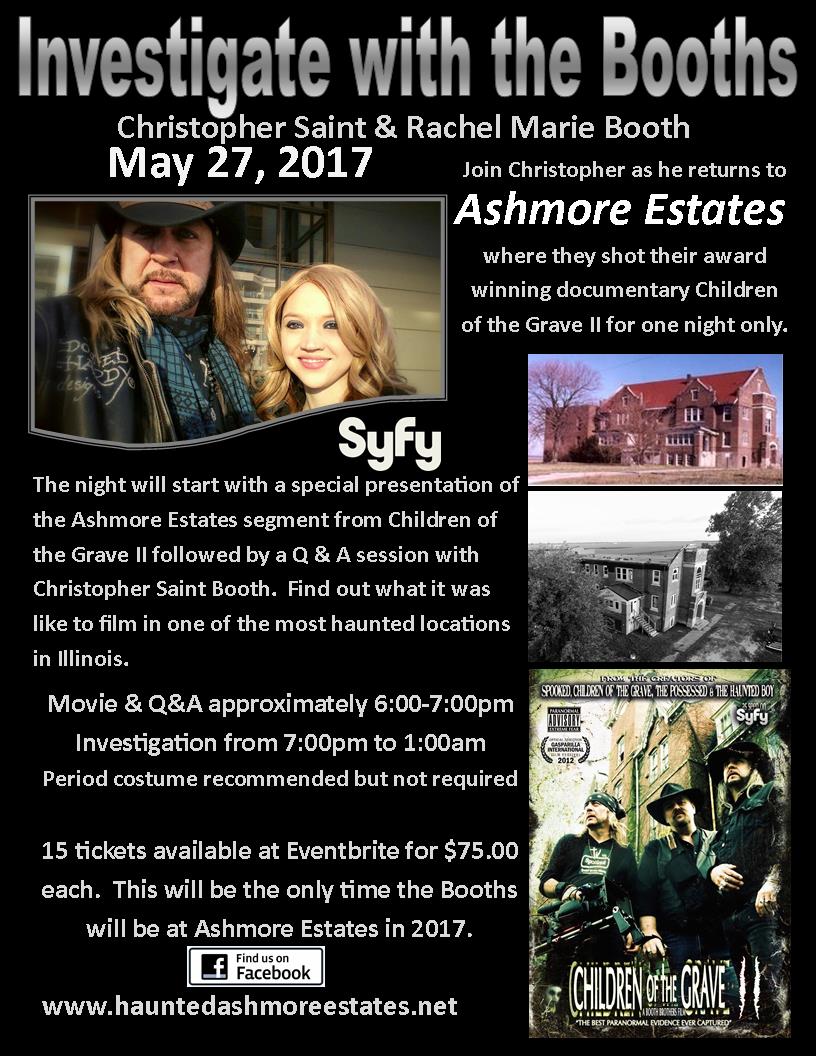 There will only be 15 tickets available for this event.
Don't miss out and get your ticket TODAY!!!
You will find more about Ashmore Estates on Facebook or at our website of www.ashmoreestate.net