Christopher Bryan at The Interval: The Evolving Science of Behavior Change
Description
The Interval presents Christopher Bryan The Evolving Science of Behavior Change at The Interval at Long Now.
Check-in begins at 6:30; talk will start at 7:30 sharp
Human civilization is used to being saved by technology. The 20th century was defined by humanity's ability to invent a pill, vaccine, or device to overcome our biggest challenges. Today, many of the most serious threats to human health and well-being require large-scale changes in individual behavior. The problem is people are really bad at prioritizing long-term goals over their immediate desires and the science of behavior change is still badly underdeveloped.
Christopher Bryan introduces a new approach to motivating long lasting behavior changes by aligning with widely-shared values that already feel immediate and important.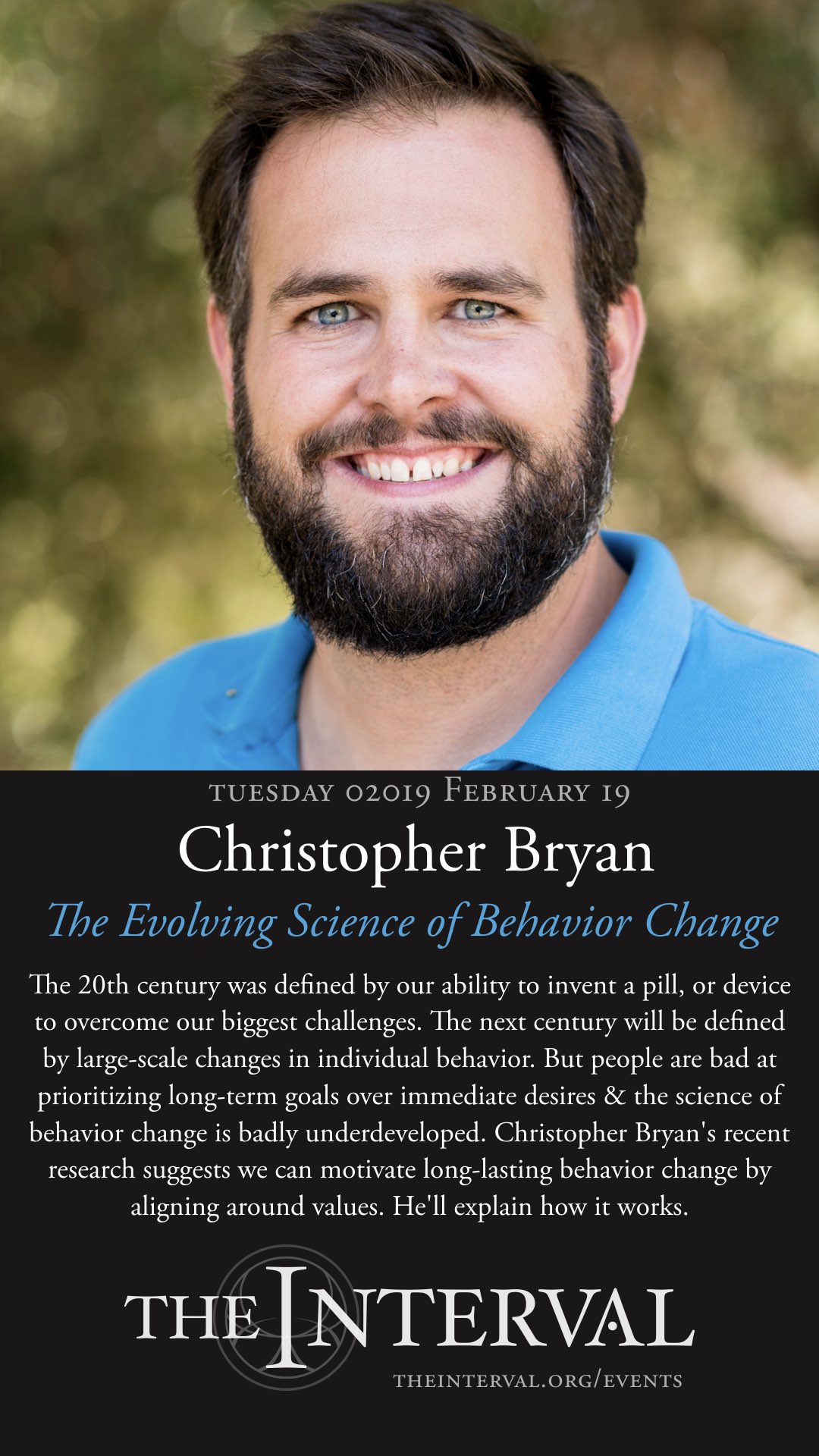 This event is co-presented by the Center for Advanced Study in the Behavioral Sciences (CASBS), where Christopher Bryan is currently a fellow.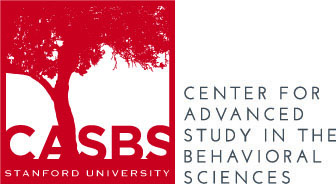 Long Now members can view a free livestream of this event online. Join Long Now for access to live streams of our Seminars and Interval events.
Christopher Bryan is a Fellow at Stanford's Center for Advanced Study in the Behavioral Sciences (CASBS) and studies persuasion and influence with an emphasis on how subtle differences in framing can shape people's understanding of a behavior or decision and influence their behavior choices. Behavior choices play a critical role in society's most daunting policy challenges—climate change, global hunger, and obesity, to name some—and have received increasing attention in academic and policy circles.
Long Now members hear about Interval events first: become a member today