Description
Sommaren succé Mindful Yoga and Brunch goes Christmas !
Tillsammans med Lidingö Lanthandel öppnar vi nu upp en söndag i december för en magisk början på julen.
Mindful Yoga and Christmast Brunch @ Millesgårdens lanthandel den 9 december kl 10:00-12:00
Vi börjar med ett skönt yogapass omringade av vackra ljus och julig stämning. Yogan anpassas till alla och med mjuka rörelser väcker vi kroppen till liv och samlar kraft inför julens bestyr.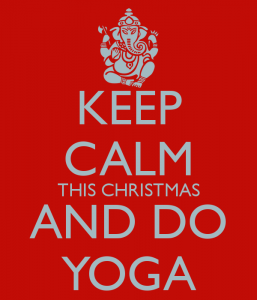 Vi fortsätter sedan in på Millesgårdens lanthandel för att tillsammans avnjuta delikatesser och känna lugnet innan julen. På plats kommer det även finnas fina julklappserbjudande och inspiration för en skön jul.
Begränat antal platser! Yogamattor finns på plats. Ta med en tröja, vi kommer var i ett uppvärmet uterum .
Vid frågor kontakta organisatören.
Varm välkomna!
Namaste
Vid förhinder kan biljetten ges till en vän, ingen återbetalning kan ske vid avbokning.