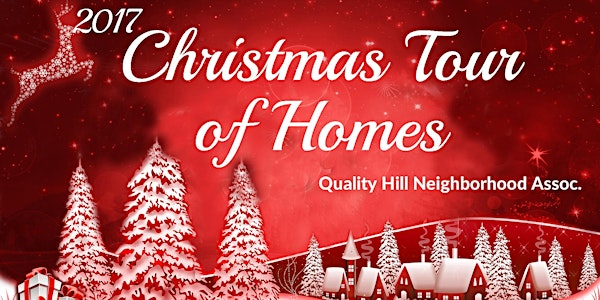 Christmas Tour of Homes 2017
When and where
Location
Texarkana Texarkana, Texas 71854
Description
Tours only take place Saturday, December 2 from 4PM to 8PM and Sunday, December 3 from 4PM to 8PM.
Tour four beautiful homes that are 100+ years old in the historic areas of Texarkana. These historic homes will be decorated for the Christmas season. There will also be a tour of the Lindsey Railroad Museum.
These are personal homes that the homeowners are graciously opening to the public for a short time. We ask for you to respect these homes and the owners. Children running around will not be tolerated. Children must be accompanied by an adult.
Tickets are $25 per person. If a child can be carried then they are free of charge. Otherwise, they will be charged the full amount at the event.
The event takes place over 2 days. You can tour all houses in one day or if you prefer, you can tour some of the houses one day and tour the rest of the houses the next day.
FAQs
What houses are on the tour?
1. Kyle Barrett and David Thomas at 2723 Wood Street, Texarkana Texas.
2. Brent Stewart and Brandon O'Neal at 2623 Wood Street, Texarkana, Texas.
3. Judith and Larry White at 2821 Wood Street, Texarkana, Texas.
4. Dr. John Hall at 500 Hickory Street, Texarkana, Arkansas.
5. The Lindsay Railroad Museum with Dr. Beverly Rowe at 202 East Broad Street, Texarkana Arkansas.
How can I contact the organizer with any questions?
Please call Judith White at (903)748-8366