Make a beautiful & fun centerpiece for your Christmas table.
About this event
Christmas Succulent Centerpiece Workshop
Saturday, November 20th 2021 @ 2:00 pm
Smucker Village Outbuilding
$40/person includes all materials
15 Person limit
Get ready for the holidays and get creative designing a beautiful custom Christmas centerpiece! You will create your work of art using succulents planted in a wooden box with votive candle holders and lots of adornments including fresh cut greens and berries for a centerpiece that will last through the holiday season. We'll guide you through planting your succulents and adorning your planter with embellishments. We will also teach you how to care for your succulent garden to keep it thriving long after the holidays are over!
Includes: Each planter will include a medium sized wooden box, four succulents, votive candle holders, fresh greens, berries and other assorted adornments to decorate with!
This workshop is limited to 15 people. Each person must purchase a ticket to participate, it is not allowed for two people to "share" one ticket. Pre-registration and pre-payment are required to hold your spot.
*Terms & Conditions-Please note this is NOT a bring your own materials to this event. We've got all of that covered. Also please note that cancellations will incur a $3.00 processing fee.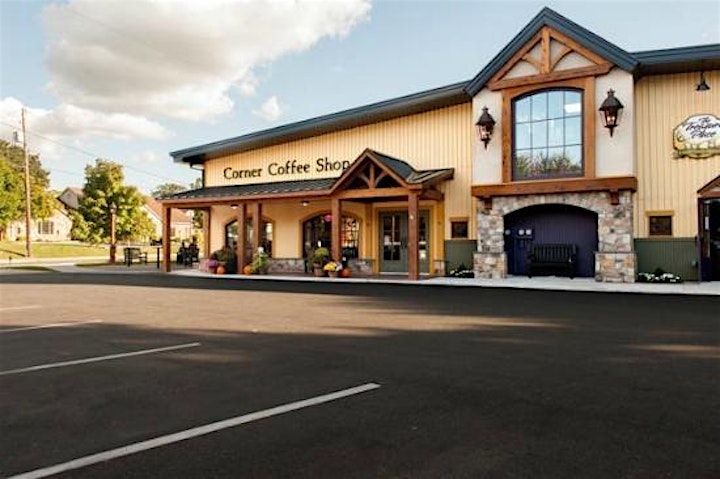 Located in the heart of Lancaster County, in the quiet historic town of Intercourse PA. We are eager to serve you and the community, to brighten your day with a smile and a fresh cup of coffee.
The Corner Coffee Shop is the perfect place to relax and have a cup of premium coffee after a long morning or afternoon of treasure hunting. Not a coffee fan? No problem. The Coffee Shop offers fresh fruit drinks, loose-leaf teas, and specialty bottled drinks as well as an assortment of locally-made soups, sandwiches, and baked goods sure to tide you over until dinner.
JOYFULLY GROWING CREATIVITY IN DOWNTOWN LANCASTER
Gallery Grow is a creative, project-driven space where people are welcomed to learn, create, and grow with us. We were born out of a love for growing houseplants and succulents in fun new ways.We are a space designed to create a living project. Walk-in projects include soil, plants, and embellishments. Walk-ins are taken all day during store hours, up to one hour before close. Our staff will set you up at a workstation and guide you on how to construct your project and care for your plants. Houseplants and containers are also available to purchase, and our planting bar is complimentary with the purchase of a plant and container.We also have a large selection of houseplants, succulents, air-plants, pottery, and garden-related décor that can be purchased.
150 N. Prince StreetLancaster PA, 17603
Organizer of Christmas Succulent Centerpiece Workshop