Description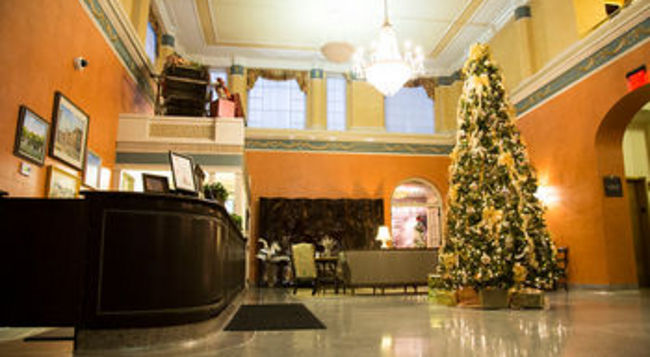 Lobby of the Charley Creek Inn
WHAT MAKES A CITY GREAT?
PLEASE RESERVE YOUR PLACE for the Christmas seminar Dec. 1-2 (attend one or both days). The No Name Tag dinner the evening before is pay-your-own-way, but we need to know you are coming to arrange seating and service.
You have the option of joining foundation scholars the evening before the luncheon in a "No Name Tag" gathering in the restaurant/bar area. Continuous prattle mixed with serious strategy and a panel discussion during the dinner hour. Arrive when you can and stay until closing. (No tickets, individual checks, 18 percent gratuity, Friday Dec. 1 in the Gatsby Room, 2 p.m.-midnight.)
Al and Rich Raffin, longtime members of the foundation, will lead the panel discussion on the decisions that go into relocating a business. This is prologue to the luncheon presentation by adjunct scholars Dr. Barry Keating and Dr. Maryann O. Keating on their paper, "Well-Being Across Indiana: Is it Related to Good Governance?" Finally, Ryan Cummins, adjunct scholar, will announce the foundation's 2017 Best Indiana City. (Tickets only, Saturday Dec. 2 in the Cloud Room; discussion from 10-12 a.m. followed by lunch and presentations.)
---
Those arriving Friday or staying over should reserve their room directly (not through a third-party travel service) with the Charley Creek Inn now for a 10 percent lodging discount. Rooms fill quickly for December. Use the group name "Indiana Policy Review."
Organizer of Christmas Seminar 2017