Description
PERFORMING FUNDAMENTALS WORKSHOP
Presented by Robert Seutter (Santa True)
Sponsored by Connecticut Society of Santas & New England Santa Society
New England area Santas, Mrs. Clauses and elves have a very special opportunity to attend a dynamic two-day workshop led by one of the Santa community's most accomplished Santa, storyteller and teacher, Robert Seutter, better know as Santa True.
Members who attended his short programs at Branson, IBRBS conferences, and elsewhere wanted more of his creative and unique ideas for improving our holiday appearances. So we are bringing him to New England for a full weekend program. This is the only Christmas Performers Workshop currently scheduled in the northeastern United States this year.

This program is for any Santa, Mrs. Claus or other holiday performer wanting to enhance and expand their skills. Whether its an intimate family visit or a huge on-stage presentation, the lessons apply. The techniques and strategies offered can be used by everyone, regardless of your talents and experience.
Enrollment is limited to 50 attendees. So sign up now to be sure of your spot. Register by purchasing your ticket here.
The $250 fee covers two full days of instruction (9 am - 5 pm) as well as lunch and coffee breaks both days.
A discount of $50 is available to any current member of Connecticut Society of Santas (CTSS), Lower Hudson Santas (LHS) and New England Santa Society (NESS). Use the group initials as the code when you buy your ticket.
A special overnight rate of $109 per night is available at Red Lion Hotel Cromwell. Book directly by calling 860-635-2000 and ask for the Santa Workshop rate.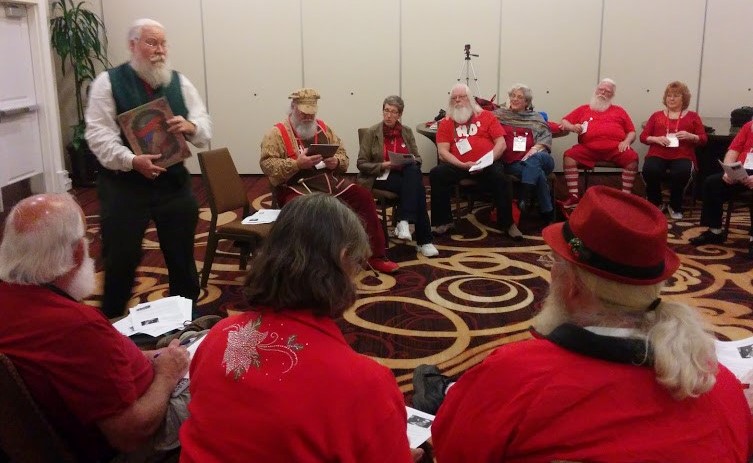 About Robert Seutter's Christmas Performer Workshops
Christmas Performing is a unique art. Few performers will have their audience climb into their lap one moment and be as big as a parade route the next. As our profession grows and develops, there will be a demand for Christmas Performers who can bring a variety of entertaining skills: storytelling, singing, acting, improv, mime, character work, and so much more.
Christmas Performer Workshops (CPW) is about helping you bring it to next level, to help you develop your own unique offerings, and save you time on your journey as an "A-List" Performer.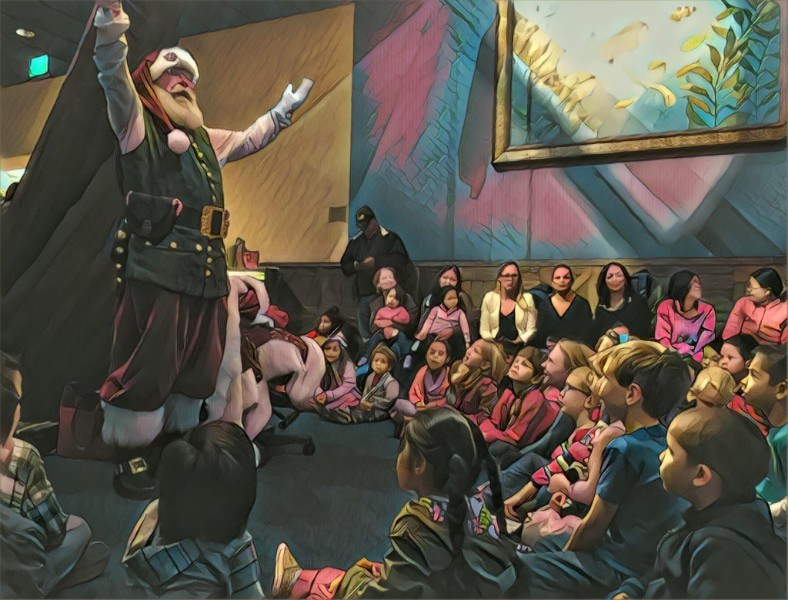 PERFORMING FUNDAMENTALS WORKSHOP
Here's an overview:
Performing Philosophy
Tools of the Performer: Vocals, Physicality, Improv, and more
Tell a Story Without Saying a Word:
Learning Character Work
All the Worlds a Stage: Understanding Space (as a Performer)
Rock Solid Santa: The Keys to Marathon Performing
The Art of Expressiveness
Developing your Photo Mojo
Time to Shine: Focus on Mrs. Claus, Elves, Managers, and Handlers
The History Of Christmas
Santa Claus Time Line
Building Your Back-Story/North Pole
Story Reading and Story Telling, and the Difference between Them
Story Time with Santa True
Re-Thinking the Santa Community: Santa-Storming and more
Q&A and the Future Of Christmas Performing
Closing Discussions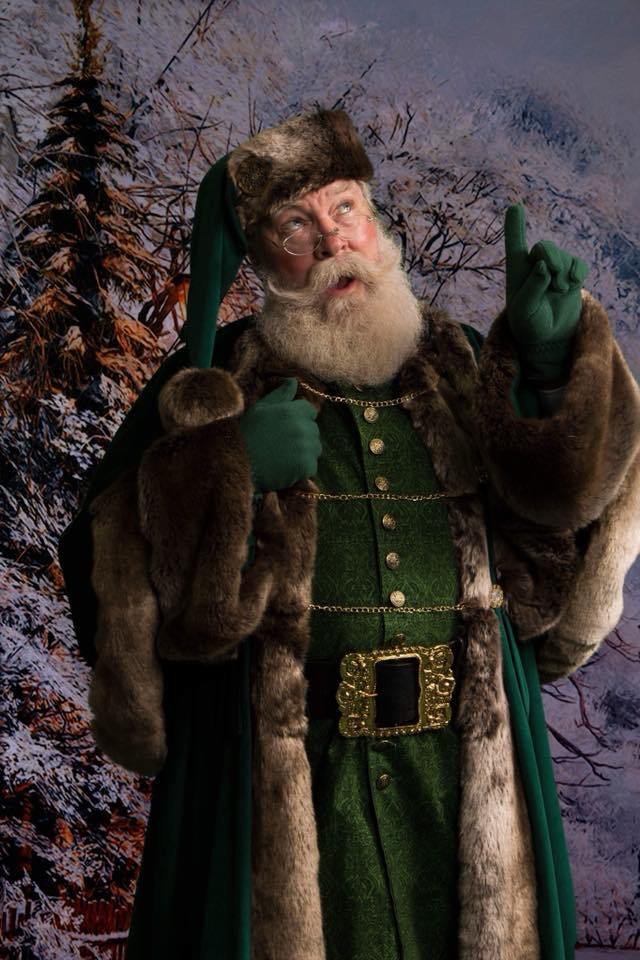 Santa True (Robert Seutter) has more than 25 years of professional storytelling experience. And he loves making folks smile with his singing, storytelling, and truly interactive style. Santa True is a real-bearded Santa, professional Santa with a background check and insurance. He is also a member of several prestigious Santa organizations such as FORBS, IRBRBS, and others.
As an instructor, Robert Seutter has been coaching performers throughout the Southern California area for more than 20 years. He brings a wealth of skills and experience to his classes and workshops in an engaging and fun experience for all participants.
"I am a professional, traditional storyteller. My specialty is bringing stories to life with fun, energy, and passion. One of the ways I do that is by delivering my stories in character. My personas come from a wide variety of cultures including Celtic, Norse, Western, and more. And one of my most requested characters is Santa True: the storytelling, singing, FUN Santa."
Organizer of Christmas Performers Workshop - CTSS & NESS Weekend Program
New England Santa Society
New England Santa Society is an independent, nonprofit association of members from all six New England states. Our purpose is to bring together those who portray Santa, Mrs. Claus, Elf and other holiday characters for sharing, socializing, learning, networking, and service. 
The organization holds meetings and activities regularly throughout the region for the benefit, edification, enjoyment, and socialization of the members and guests. NESS also sponsors the New England Santa Academy, a school for Santas by Santas. 
Full voting membership is open to any Santa, real bearded or not, Mrs. Claus, elf, reindeer handler, helper, and other holiday performer from the six New England states and immediate vicinity. Associate non-voting membership is open to anyone. 
New England Santa Society is an official chapter of the International Brotherhood of Real Bearded Santas. The organization cooperates with and fosters Santa events and holiday activities organized by other groups and individuals in the region when possible.