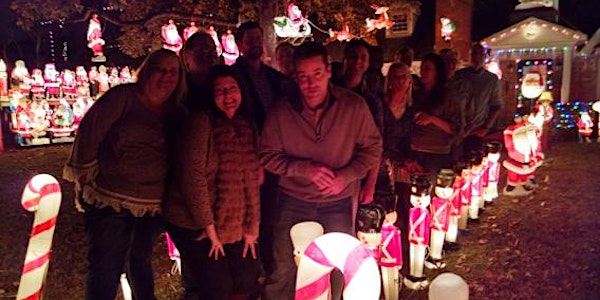 Multiple Dates
Christmas Lights, Chocolate and Sips Tour ( Adults Only)- Park Cites
View gorgeous holiday lights in Dallas on a heated motorcoach, taste holiday treats, sip great beverages while enjoying holiday music.
About this event
View holiday lights in sweet style on our private heated motorcoach!  Begin by tasting scrumptious treats from premier local dessert venues (venues will vary, as several tours may be going on at once). Then relax as our lively tour host showcases some of Dallas' most spectacular holiday displays! A panoply of exquisite Winter Wonderlands await in beautifully decorated locations like the Park Cities and downtown Dallas. While touring, we'll sip hot chocolate, soft drinks and water as well as other great beverages (you may also bring your own). So sit back, listen to holiday music and enjoy the spirit of the Season! Includes transportation, dessert samples and beverages. Please note that this is a dessert tour, so plan to eat ahead of time. Also, this is an Adults Only tour; no one under 21 allowed.
Tour location will be given to tour ticket holders.
Organizer of Christmas Lights, Chocolate and Sips Tour ( Adults Only)- Park Cites
Dallas by Chocolate and Dallas Bites! taste tours are focused on finding the finest desserts, chocolate creations, wines, barbeques, burgers, tacos and other gourmet foods in the Dallas area. We learn how local artisanal chocolatiers or savory food purveyors create their specialties, and the philosophies behind what they do.  Motorcoach and walking tours are offered daily. Private tours offered any day, any time.

Your chariot awaits!