CHRISTMAS JAZZ CONCERT FEATURING TOM BRAXTON AND TATIANA MAYFIELD @ THE WAREHOUSE, 12/19/2020, 8:00PM.
About this Event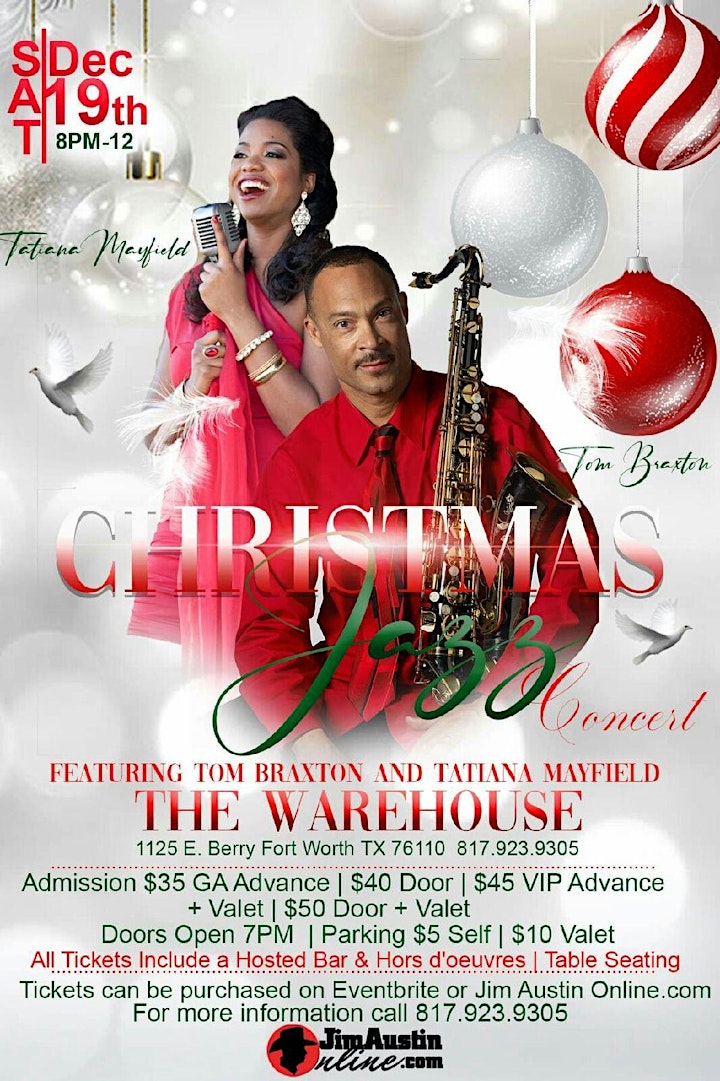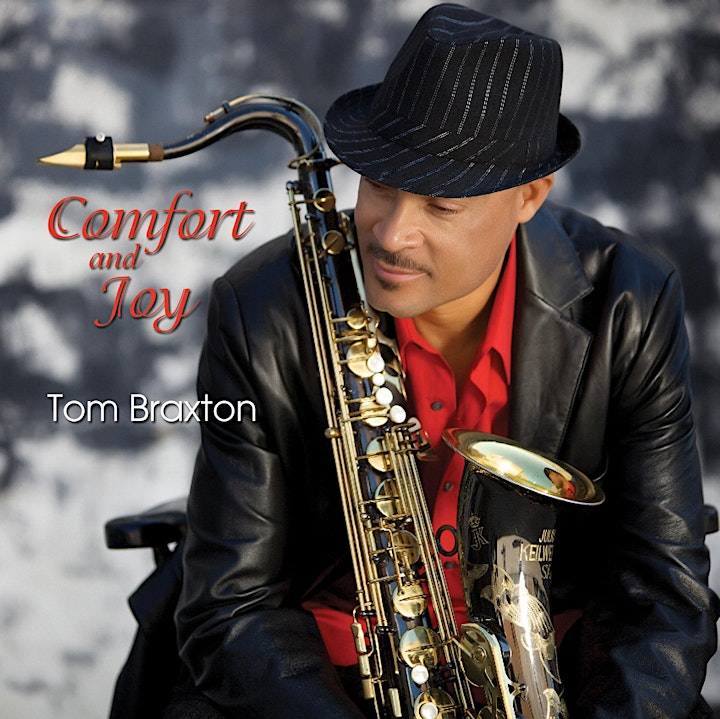 CHRISTMAS JAZZ CONCERT FEATURING TOM BRAXTON AND TATIANA MAYFIELD
Tickets:
$35.00 - General Admission Advance | $40.00 - General Admission Door
$45.00 - VIP Admission Advance | $50.000 - VIP Admission Door
FREE - Virtual Access to View the Concert Online on Jim Austin Online Facebook page and Jim Austin Online YouTube
Seating:
Table Seating. Table Reservations Available . Reserved Seating Available.
Reservations for Groups. Special Reservations Available (Birthdays, Anniversaries, etc.)
Parking:
$5.00 Self-Parking | $10 Valet Parking
Valet Parking Included with VIP Ticket Purchase
Food & Beverages:
Complimentary Hors d'oeuvres and Beverages (wine/beer/sodas/water) included with ticket purchase.
Inquiries:
Jim Austin Online Team | (817) 923-9305 | Receptionist@JimAustinOnline.com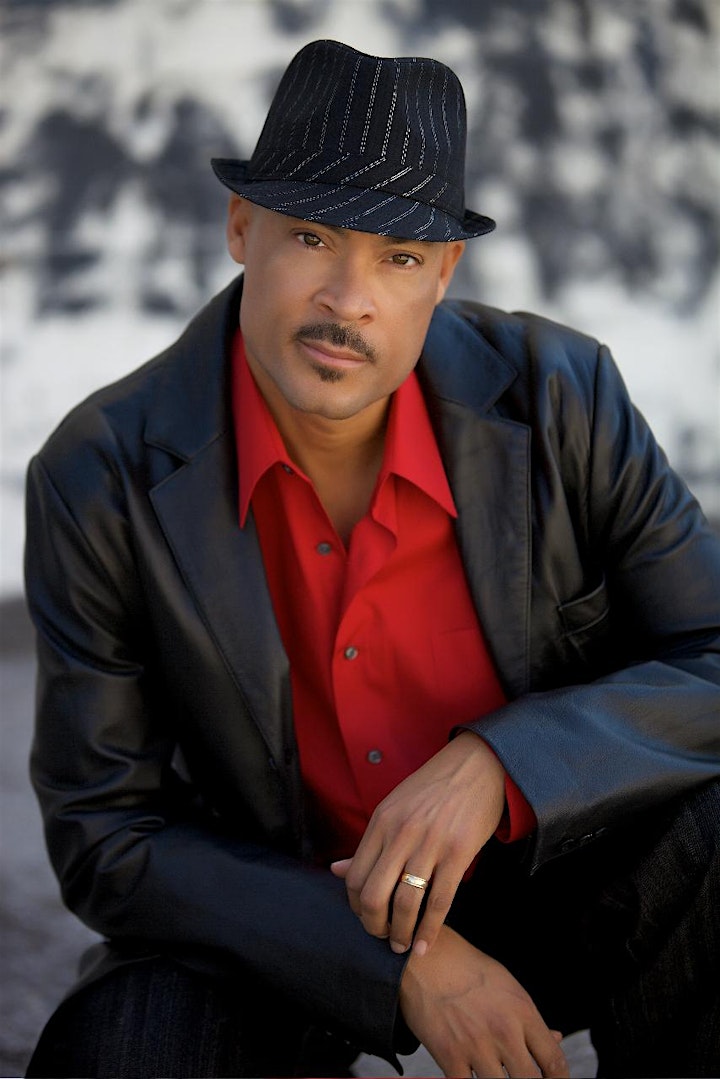 TOM BRAXTON
Jazz saxophonist Tom Braxton has garnered critical acclaim while thrilling audiences of all ages from coast to coast and abroad for over two decades. From Africa to Japan...from New York to L.A., Braxton's distinct, melodic sound leaves audiences astounded, clapping, and on their feet screaming for more! His music can be heard on radio and television airwaves nationwide, and his albums have hit numerous jazz charts including Billboard, RadioWave, SmoothJazz.com, Groove Jazz Music, Capital Jazz Radio, and Amazon. That's why Jazz Review calls Braxton "one of smooth jazz's most prolific saxophonists...with all the required tools to become a major force." In the summer of 2020, Braxton signed with Innervision Records and released a single entitled "Lookin' Up." This fun, upbeat track was written and produced by Los Angeles keyboardist Herman Jackson. Tom's new album, also entitled Lookin' Up, is scheduled for release in February 2021. Additionally, this versatile instrumentalist has recorded nine albums including The Other Side (2016), The Next Chapter (2014), Endless Highway (2009), and Imagine This (2007) on the Pacific Coast Jazz label and Bounce (2005) on the Rendezvous label. The Next Chapter features Grammy winners Bob James, Earl Klugh, and Ricky Lawson, as well as one of Smooth Jazz's most beloved guitarists, Peter White, who all lend their amazing talents to stellar duets with Tom's lyrical saxophone. He was inducted into the West Texas Walk of Fame in 2017. He has also been a featured artist and fan favorite on the Smooth Jazz Cruise for 12 years.
This charismatic performer has been a headliner on the Algarve Smooth Jazz Festival in Portugal, the Stanbic Jazz Festival in Ghana, the Smooth Jazz Europe Festival in the Netherlands, and the Nile Gold Jazz Safari in Uganda. He was also showcased on the Java Jazz Festival in Jakarta, Indonesia. Braxton is currently touring with Earl Klugh in the U.S., with past tours in South Africa, Malawi, Mozambique, Ghana, and Japan. He has also performed with Keiko Matsui in Russia, Eastern Europe, Malaysia, and Japan. For 17 years, Tom toured extensively with Wayman Tisdale as his Musical Director. Braxton has shared the stage with many great artists including Dave Koz, Rick Braun, Peter White, Brian Culbertson, Marcus Miller, Candy Dulfer, Warren Hill, Bob James, Lee Ritenour, Paul Brown, Paul Jackson Jr., George Duke, Kirk Whalum, Jonathan Butler, Jeff Golub, Norman Brown, Sheila E., Aretha Franklin, Luther Vandross, and Philip Bailey. He has been featured in media and publications such as JAZZIZ, Smooth Jazz News, The Saxophone Journal, CBS's The Saturday Early Show, Ugandan Television, and Daystar Television Network.
"One of the most respected and loved sax men in Smooth Jazz..."
Tom Braxton is a treasure...incredibly talented composer, producer, and musician." ~ SmoothJazz.com
About Tom's Non-Profit Choice of the Evening....
Oasis Center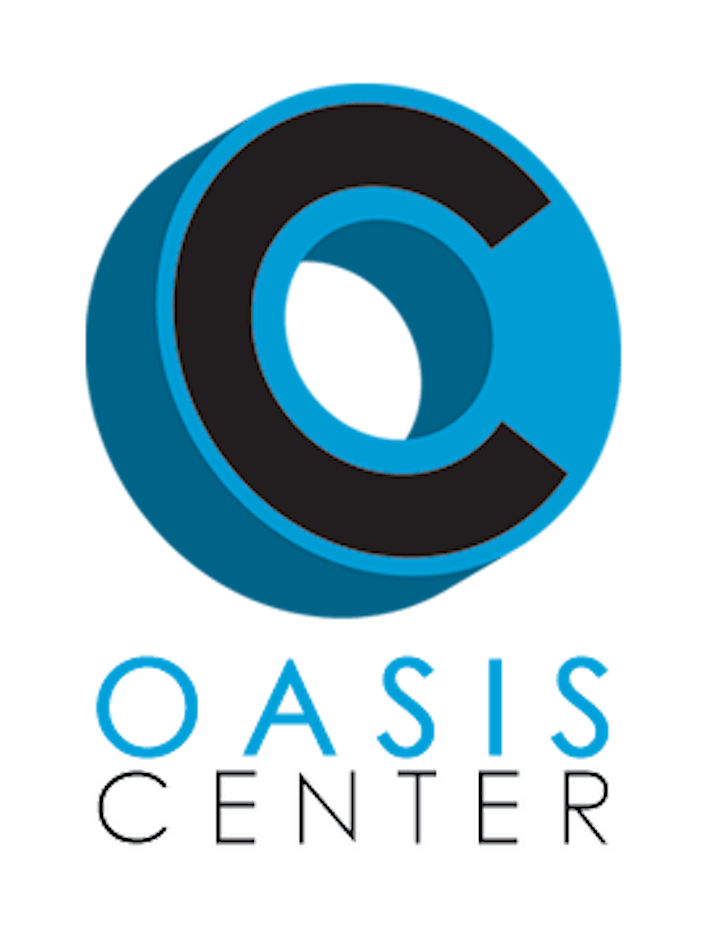 Proceeds from the concert has been selected by Tom Braxton to benefit Oasis Center.
About OASIS CENTER | www.OasisCtr.org
Oasis Center is a faith based 501© (3) organization that focuses primarily on low/moderate income members of our community; but we are open to all who express the desire for change and make a commitment to attending our life skills and cognitive classes. Oasis has a first-time youth offender program and works with several of the Dallas County Criminal Diversion Court Programs. Oasis operates under the belief that reentry begins at the time of arrest and not just post release from incarceration. Through the Oasis coordination of an evidence-based network of service providers who share a common data system, the network provides comprehensive services and programs for all family members of our clients. It has been Oasis' goal from our first day of ministry to assist and walk along side of those who face some of the most difficult challenges in transitioning back into our communities.
Our Mission | To provide life changing programs and services to first time youth offenders and formerly incarcerated persons.
Our Vision | To create a spiritual and social "model program" that can be replicated and scaled.
TATIANA "LADYMAY" MAYFIELD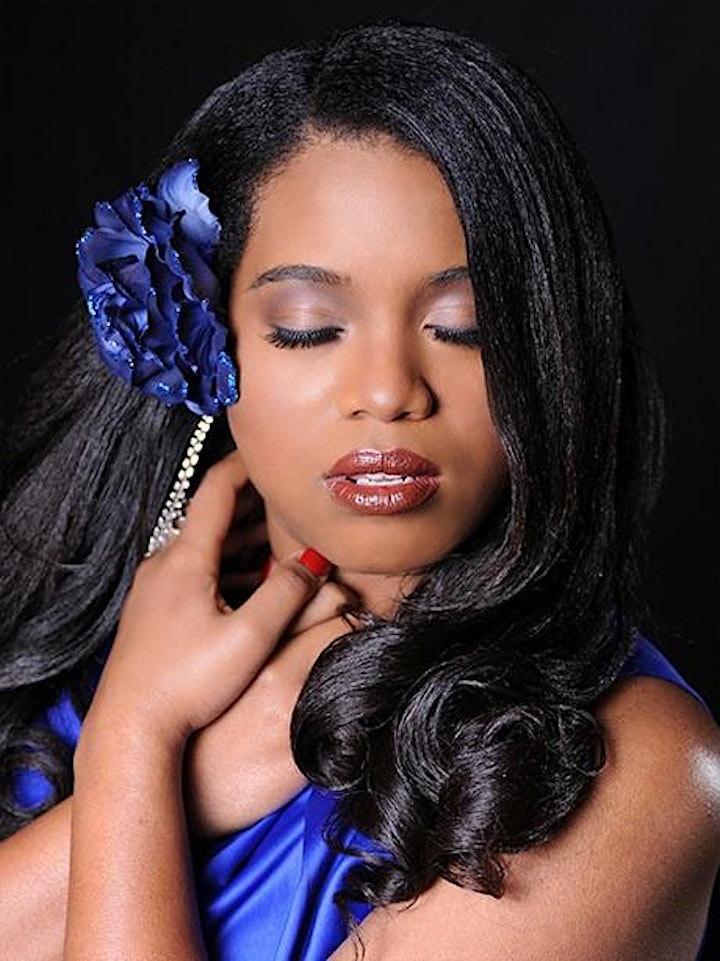 TATIANA "LADYMAY" MAYFIELD
Refreshing and beautiful are how many have described the voice and persona of Tatiana "LadyMay" Mayfield, a jazz vocalist, musician, composer, and educator from Fort Worth, Texas. "LadyMay" (as she has been named) has been singing and playing jazz music since the tender age of thirteen. Since then, she has performed in various venues and festivals throughout the U.S. and abroad, which in turn have earned her rave reviews from listeners and musicians in addition to numerous awards.
In 2017, "LadyMay" was awarded 2nd place in the Sarah Vaughan International Jazz Vocals Competition held at NJPAC in New Jersey. In that same year, she received the "Jazz Innovators Award" from Dallas, TX as part of Jazz Appreciation Month for her contributions to jazz education for young people in the Dallas/Ft. Worth area. Mayfield was also chosen as one of the twelve semi-finalists to compete in the prestigious 2010 Thelonious Monk International Jazz Vocals Competition that was held in Washington, D.C before a legendary panel of judges. In the summer of 2019, the city of Fort Worth awarded her with a "Legend In The Making" award at their annual "Dr. Marion J. Brooks Living Legends Awards" for her accomplishments in entertainment and education. In addition to several other awards, she is also a 2006 YoungArts winner for Jazz Voice. She has also appeared on Dallas/Ft. Worth's news television show WFAA "Good Morning Texas" four times since 2011. Mayfield has opened for several well-known artists such as Kirk Whalum, Will Downing, Randy Brecker, Dave Valentin, Bobbi Humphrey, and The Main Ingredient. LadyMay has also performed in 3 concerts between 2016-2018 with the legendary Cincinnati Pops Orchestra. The first concert was a tribute celebrating African-American women in music entitled "I'm Every Woman", then again for their Independence Day "Patriotic Pops: Celebrating the 75th Anniversary of the USO", and as of late in the "Classical Roots: Under One Roof" concert honoring the diverse history of the historic Music Hall where they perform. Mayfield has also performed with the Hilton Head Symphony Orchestra in South Carolina in the spring of 2018.
"LadyMay" has recorded three albums, From All Directions (2009), A Portrait Of LadyMay (2012), and The Next Chapter (2018). The first album From All Directions was recorded while she was still attending the University of North Texas, where she received her degree in Jazz Studies. Jazz journalist Scott Yanow described her voice on her debut album From All Directions (2009) as "attractive" with "excellent elocution" and a "joyful spirit". On her sophomore album A Portrait Of LadyMay (2012), Harvey Siders, former writer of JazzTimes and Downbeat magazines, describes her intonation as "flawless" and her scatting "as natural as breathing." In addition to her vocal skills, she plays piano, trombone, composes, and teaches voice and music theory. In May of 2017, she was awarded 3rd place in the "Performance" category of the International Songwriting Competition for her original song "Forgive Me Someday" from her latest album The Next Chapter.
WANT MORE LIVE MUSIC??? WANT TO ADVERTISE YOUR BUSINESS TO A NEW AUDIENCE?
Be sure to join us for upcoming Live Music Events at the Warehouse!!
Visit www.JimAustinOnline.com to purchase tickets and sign-up to receive the E-Newsletter, Livestream Concert info and exciting updates!
VIRTUAL & ON-SITE VENDOR & EVENT SPONSOR OPPORTUNITIES
Sponsorship & Vendor Opportunities are available for all scheduled concerts and events at the Warehouse.
Call the Jim Austin Online Business Office (817) 923-9305 or email Sales@jimaustinonline.com for details.
PUBLIC POLICY NOTICE
Out of an abundance of care for our guest and artist, and in compliance with current regulations, social distancing seating, temperature scan at entrance; and mask are requested to be worn when away from your socially distanced seating area. (Complimentary mask will be available if you do not have one).
Thank you for your compliance as we care for the well being of one another.