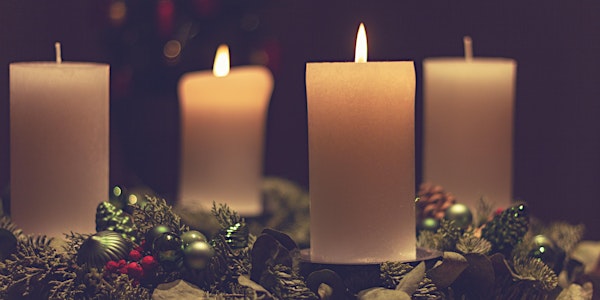 Christmas Eve Lessons & Carols (2022) - 6:00 PM
A traditional Christmas Eve service of Lessons & Carols, concluding with the passing of candlelight and singing Silent Night.
When and where
Location
First Parish Church in Weston 349 Boston Post Road Weston, MA 02493
About this event
~ COVID-19 Notice ~
Important information for our Guests on Christmas Eve this year:
Seating is limited and reservations are required. In order to ensure social distancing we will be limiting the number of people in attendance to 150 at each service.
We are requesting that attendees wear a mask for their safety and the safety of others.
It will be drafty in our sanctuary, so dress accordingly. In addition to using hospital-grade HEPA filtration units, there will be some fresh air ventilation in the form of fans and partially open doors. Sweaters are encouraged.
If you are not vaccinated, we strongly encourage you to join us virtually for our service, either live-streaming at 4:00 pm or watching a recording later in the evening on our Vimeo channel.
All of our Christmas events and programs are "COVID-permitting" with regard to transmission rates, new variants, and other risk factors. Based on public health metrics, an event may have a modified format, a different setting, or be canceled entirely. Be sure to check the First Parish website and our Covid-19 Policies & Protocol page to keep up to date on our policies & procedures.
❄︎ ❄︎ ❄︎ — Join us for Christmas Eve Lessons & Carols! — ❄︎ ❄︎ ❄︎
This year our Christmas services continue to be quite different from past years, although we are adjusting to our "new normal" for holiday gatherings & worship. We will have a traditional Service of Lessons and Carols, including beautiful carols, songs, a Christmas message, and concluding with singing Silent Night and then Joy to the World. Come celebrate the magic of Christmas, remember the birth of Jesus, and invite the renewal of love and hope in our lives!
Contact the First Parish Office with any questions: info@FirstParishWeston.org.
About First Parish in Weston
We are a progressive, family-friendly Unitarian Universalist Christian church, gathered in 1698 and rooted in the Biblical tradition but looking to the future with a progressive vision of hope and love.
First Parish gathers as a community to connect to a sense of belonging, nurture lifelong spiritual growth, and serve our community with compassion and justice. Join us!