Christmas Eve Dinner Gathering
When and where
Location
Peña Pachamama 1630 Powell St San Francisco, CA 94133
Refund Policy
Contact the organizer to request a refund.
Description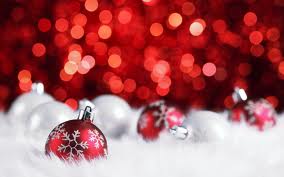 Pena Pachamama Restaurant and Chef Jillian Love Present
Christmas Eve..

Gourmet Raw Vegan
Christmas Eve Dinner Gathering
Wednesday December 24th
Join Us For A Family Style Christmas Eve Holiday Celebration filled with Abundance, Nourishment, Incredible Food, Live Holiday Music, Gifts, Fun, Family and Friends.
* All Menu Items are Gluten Free, Dairy Free, Non GMO*
Elixir
Appetizer
Caper Cesar Salad
Parmesan Crisps
Main Course
Spinach Lasagna
Sundried Tomato Marinara
Creamed Basil Pesto
Onion Breadsticks
Dessert
Amaretto Cherry Cheezecake
Gingerbread Spice Chocolate
Holiday Cocktails
Sangria
Wine
Holiday Nog
Hot Mulled Cherry Wine
*cocktails are additional cost
~
Live Music & Xmas Caroling
DJ Neptune playing holiday influenced tunes for your listening pleasure.
~
Sing Along Christmas Carols with Taber Shadburne
~
Secret Santa Gift Exchange
Secret Santa Golden Ticket gets a 4 Tray Excalibur Dehydrator for Christmas!!
Everyone who comes to the Secret Santa Gift Exchange will pick a ticket with a number to determine what order they get to choose their gift - there will be one golden ticket and who ever gets that one will win the dehydrator ~ Merry Christmas!

45 pp
25 kids 12 and under
20 pp after 8pm dessert only

dinner from 5-10
live music 8pm - 10pm

~ Pre-sale tickets are over but there is still space available - please call to make a table reservation ~
(415) 646-0018
1630 Powell Street
(between Union & Green)
San Francisco, CA 94133
Dinner Sponsors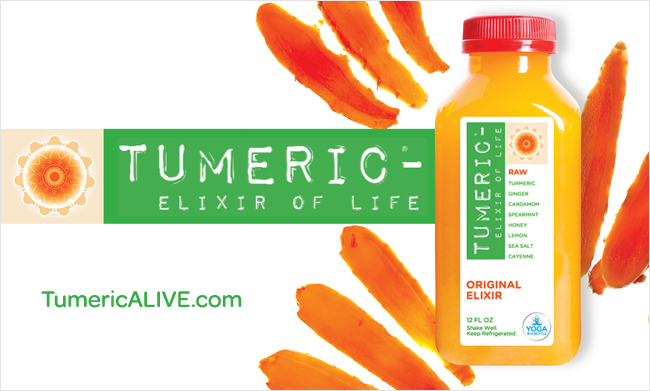 Peña Pachamama Restaurant —One of those magical places... a little island of the future where those who enter her doors are forever transformed by the spirit of the music and dance that takes them in. You'll find it on a little side street in San Francisco's old Latin Quarter somewhere between Chinatown, Fisherman's Wharf and endless Italian late-night cafes.
It was once one of San Francisco's most important speakeasies; later Amelio's, which along with Ernie's, was one of the most famous restaurants in the city. This inviting and comfortable space is where Clark Gable and Carole Lombard had their rendezvous. John & Robert Kennedy, Gary Cooper, Bing Crosby, Dean Martin and boxer Rocky Marciano were among some of the personalities that frequented this landmark location
Today, the restaurant serves great food once more, including tasty traditional Bolivian tapas like Plantains and Yucca Frita. They also offer healthy and delicious Raw-living Organic tapas and treats.
Great Bolivian composer and Charango player Eddy Navia and Sukay founder Quentin Navia can be seen almost every Saturday with the Pachamama Band. They keep the rest of the calendar packed with fantastic artists and sounds from all over the world, including Bolivia, Cuba, Spain, Hawaii, and styles like Spanish Flamenco, Cuban Salsa, Mexican Son, and Brazilian Samba.
BIO: Chef Jillian Love
Combine equal parts imagination and training. Add a heaping dash of talent and an overflowing cup of passion. Top it off with the ability to create engaging sensory experiences with the fusion of food, entertainment and fun.. and you have the recipe for a Jillian Love.... Talented raw vegan chef, accomplished workshops leader, community organizer and event planner, inspiring presenter, extensive background and training in assisting people in personal transformation and change.
Jillian is a change agent & pioneer in the conscious cuisine and sustainable health movement! She is founder of Bay Area Raw, an organization providing events and social networking opportunities to bring together local businesses, entrepreneurs, visionaries, activists, community leaders and the greater Bay Area community members to share information, celebrate healthy lifestyle and support the growth of the Bay Area Raw Food Movement.
Jillian also runs the Revolutionary Raw Conscious Cuisine Meet Up Group, a community hub for individuals interested in exploring raw food cuisine and optimal nourishment and engaging in lifestyle choices that sustain the planet. Jillian Love is committed to global transformation through conscious cuisine and is an advocate for food justice.
Jillian completed her certification as Associate Raw Food Chef from Living Light Culinary Arts Institute in October 2003. She has her Bachelors Degree in Communications and a Masters Degree in Counseling. She is a Certified Life Coach through The Coaches Training Institute and a Certified Master NLP Practitioner through NLP California. She has lead retreats, taught classes and provided raw dinners, menu consultations and trainings in the USA, India, Thailand, and Indonesia.
She is available for classes, speaking engagements, boutique catering and chef services, personal health and life optimization coaching.
Chef Jillian Love FACEBOOK: https://www.facebook.com/ChefJillianLove
TWITTER: https://twitter.com/JillianLove
INSTAGRAM: http://instagram.com/chefjillianlove
For More Great Bay Area Events Check Out
Bay Area Raw & Revolutionary Raw Conscious Cuisine Meet Up Group.
http://www.meetup.com/RevolutionaryRawConsciousCuisine/