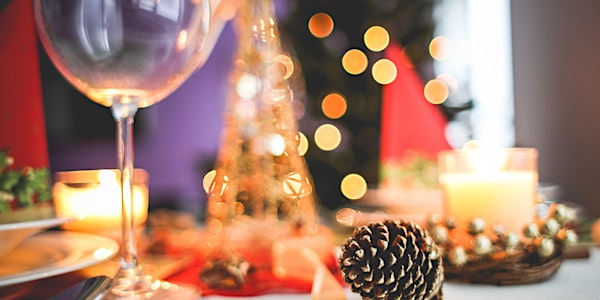 Christmas Dinner with Janice's Women's Center
Janice's Women's Center is hosting a psychotherapy LIVE event for the Holidays, and we would like to invite you to be a part of this event.
Refund Policy
Contact the organizer to request a refund.
Eventbrite's fee is nonrefundable.
About this event
**Receive a GIFT from the women that you SERVE** **Join Janice's Women's Center for a Holiday Dinner**
Janice's Women's Center is hosting its first Holiday Dinner Fundraiser and it's going to be something different for everyone to get involved with. If you have not heard about Janice's Women's Center the mission is to extend lifelines to women experiencing domestic violence and homelessness in the greater Phoenix, Arizona area.
The trauma therapy sessions are held monthly, and these sessions help clients to open up about their trauma, heal and educate others on the best way to achieve their success through their testimony. The events are moving and because the topics are abuse, rape and relationship trauma it causes emotions to run deep and conversations to be had, so everyone to heal TOGETHER. So, we open this session up to YOU and we are being transparent in these topics, so others can hear the messages and get INVOLVED.
On December 20th, 2022, Janice's Women's Center and guest Chef and Speakers will gather to host a Christmas dinner in which everyone will get to see the action and how a chef prepares some of the most popular Christmas dishes like Turkey, Dressing, Cranberry Sauce, Gravy. Etc. (I say throw in some Brussel Sprouts with Bacon). The event will be virtual, so please don't cancel your plans because you can watch and or listen from the 6:00 PM - 9:00 PM (Mountain Time). There will be a DJ to help us get into the Christmas spirit and play some of your most memorable holiday tunes. (My favorite "Baby it's cold outside") You will watch as those in the program decorate the Christmas tree and gather for holiday treats in which they have not done in a few years since being in a shelter or experiencing homelessness.
Together, we will make a difference in the lives of those that experience domestic violence and homelessness through one soft touch of LOVE.
Your gift to support those that need a hand UP is more than anyone could ever ask for during this holiday season. So, because of your generosity we have something special for you, a GIFT. You will receive the first edition THRIVE journal which provides resources, color pages for therapy, uplifting affirmations. Etc. You will also receive a Janice's Women's Center t-shirt and one of our beautiful bracelets to go with your everyday glam. Please know that we appreciate you.
Happy Holidays and we look forward to hosting this dinner with you.
"Deck the halls with boughs of holly Fa la la la la la la la la"