Join us as we celebrate the greatest gift given to man kind!
About this event
The Piney Forest SDA Church Presents…
"Jesus is The Reason for The Season"
We bring you a special Christmas day celebration with musical guest Athena Sorensen (athenasorensen.com), other musical artists, and a special Christmas message by Pr. Luis Beltre.
When?
Saturday, December 25, 2021 @ 10:00 A.M.
Where?
Piney Forest Seventh-day Adventist Church
1543 Piney Forest Rd. Danville, VA 24541
call2christ.org
Plus!
- Special gifts for all guests!
- Fellowship meal will follow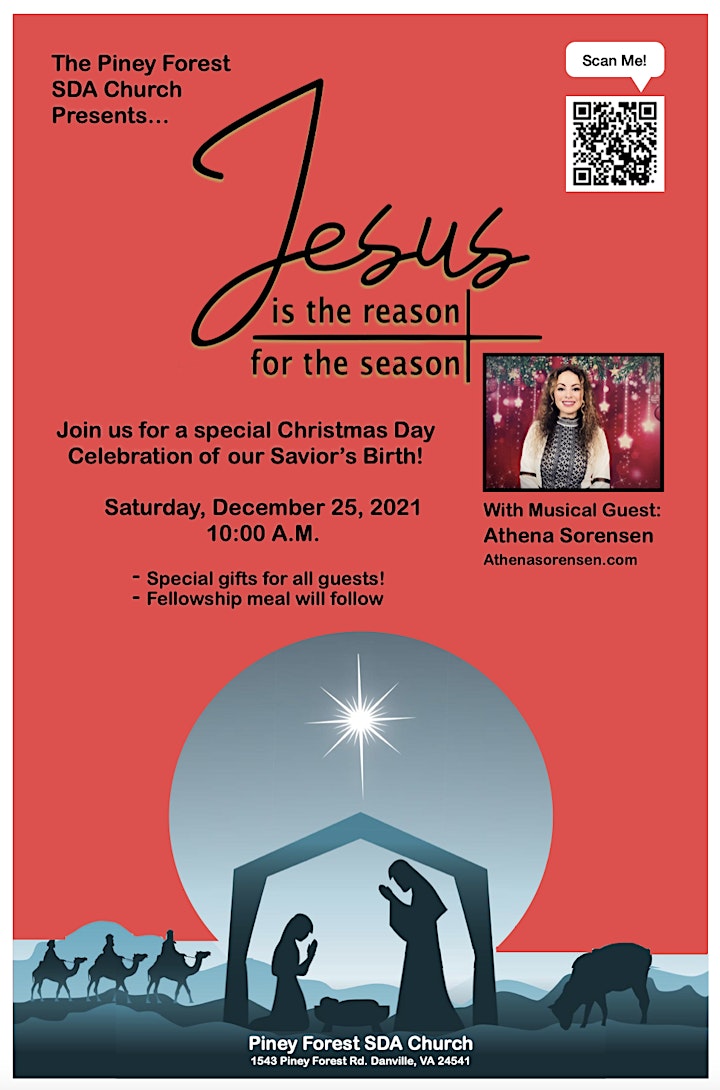 Organizer of Christmas Day Celebration
May I take this opportunity to introduce you to our fantastic church family and the programs and services we provide for the Piney Forest Community. We're so happy you've come to visit us and would love to see you again! Join us in worship, fellowship, and the praise as together we share in the infinite blessings and love of our gracious Lord. - Pastor Luis Beltre