Description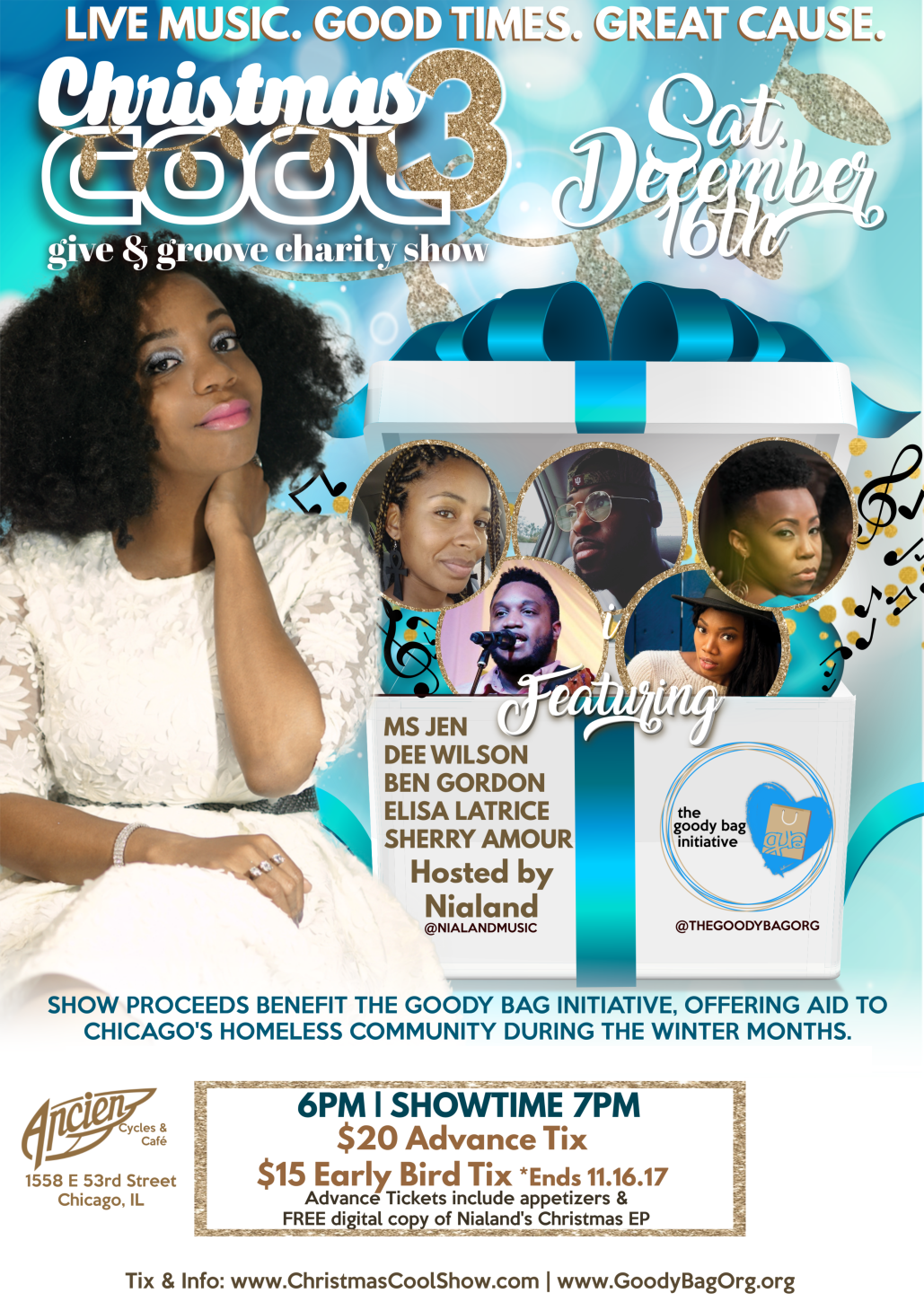 It's that time again! The 3rd Annual Christmas Cool Charity Show is coming soon!
It's a family friendly night of LIVE music and giving featuring an awesome line up of Chicago musicians, artists, and poets! Hosted by singer/songwriter, Nialand , this show is dedicated to purpose! Each ticket directly benefits the Goody Bag Initiative , a Chicago organization that hand delivers essential winter items to those who are homeless.

Plus! If you purchase in advance you will receive a delectable food item from our special menu prepared by the lead Chef at Ancien Cycles Cafe! AND you will walk away with an FREE download of Nialand's Christmas EP, "Christmas Cool"
This is an all ages show! Bring the family, enjoy some great holiday music, and experience the power of giving, all in one night!!!
Featured Artists:
Elisa Latrice
Dee Wilson
Sherry Amour
Ben Gordon
+ Nialand
Get your tickets today!!