Description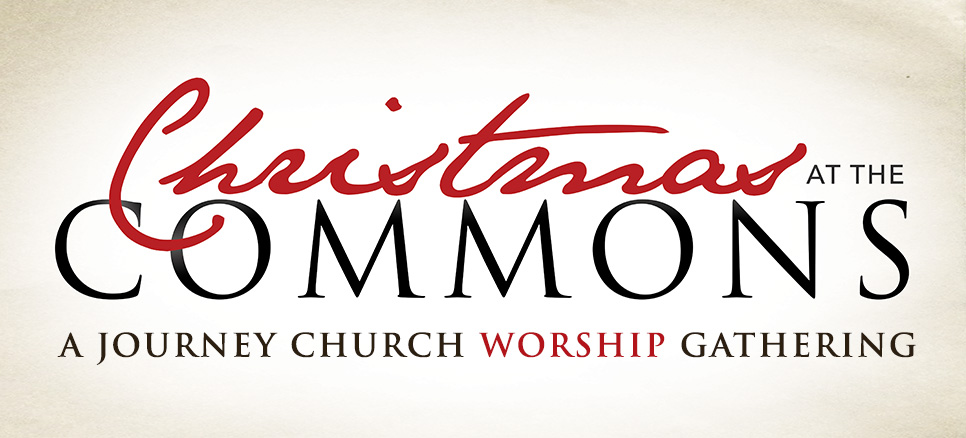 You are invited to join us for "Christmas At The Commons" The worship gatherings will include a Christmas narrative, a children's choir, and a unique candlelight element.
You will need a FREE ticket to guarantee admission (you can get them below). At 5 minutes before the experience any open seats will be released to waiting guests, so please arrive early. The doors will open 30 minutes prior to each worship gathering and pre-show music begins 20 minutes before each worship gathering, with the kids choir taking the stage 10 minutes before the gathering. Don't miss it!
Children
Christmas at The Commons is very kid friendly! Children of any age are welcome to attend any of the Christmas Eve Celebrations with their families. They will need tickets if they are going to take up a seat in the auditorium. Please reserve tickets accordingly!
The special Children's Christmas Eve Celebration in BASE Camp (Journey's Kid's Ministry on the east end of the building, not in the auditorium) is for children 5 and under.
If you have questions, please call (406) 922-0190 from 9:00 AM to 5:00 PM Monday through Thursday or e-mail: info@journeyweb.net
We look forward to celebrating this Christmas season with you!
--
The Christmas at The Commons E-Ticket Team
info@journeyweb.net | (406) 922-0190