Description
Christmas at Quay Place!
Sunday 18th December 2016

Get into the festive spirit with a fun, family and community day at Quay Place - 11.00am - 3.00pm
There will be various different craft activities to do during the day, which will include pine cone decorating, wool craft, gingerbread decorating and you can also make cookies in a jar.
We will also be singing carols around the Christmas tree and our Food for Thought cafe will be open for drinks and festive snacks!
Come on your own or with family or friends, all welcome!
Entry to the Church is free. If you would like to take part in the activities we are asking for a contribution towards the cost of the materials for these and suggest the following:
Family and friends £10.00 contribution (maximum 2 adults and 3 children) & £5.00 contribution for an individual
Here is more information about the activities:
Wool craft - traditional felt tree decorations (puddings) for adults - Duration: 30-40mins
Join our mini felt craft workshop. Try your hand at making some beautiful felt Christmas puddings. All materials are supplied and our volunteers will be on hand to help you make your very own unique pudding!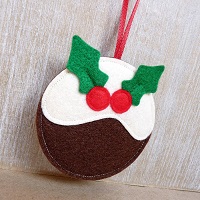 Gingerbread Fun for all ages - Duration: 20 mins
A wonderful opportunity for children and adults to join in the festive fun and decorate your own gingerbread men to take home and hang on a tree, or just to eat!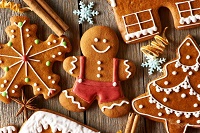 Cookies in a Jar for all ages - (supervised activity) - Duration: 30mins
Create "cookies in a jar" assemble the dry ingredients in a mason jar and pair it with a wooden spoon, handwritten note and guide for baking delicious cookies. This will make a great gift for someone if you can bear to give it away!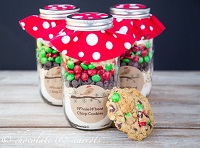 Pine cone decorations for all ages - Diurations: 30 mins
A fun activity for all. Make your own cone decoration using a selection of ribbons, bows, glitter and mini pom-poms! The perfect finishing touch to any Christmas tree.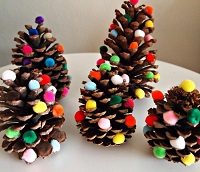 We hope you can join us for our very first Christmas at Quay Place.

Contact marketing@quayplace.co.uk for more information.