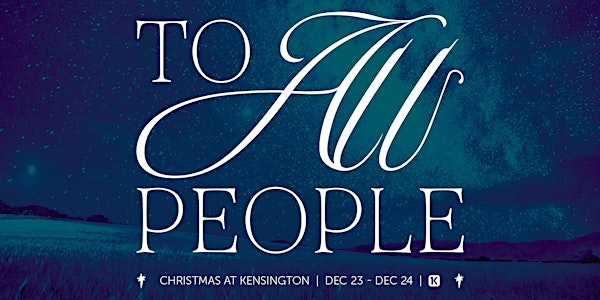 Christmas at Kensington Church 2022 | Traverse City Campus
Come see why the birth of Jesus brought hope To All People! | 12/23 - 12/24
When and where
Location
Kensington Church 6880 Secor Rd. Traverse City, MI 49685
About this event
You're Invited!
Once upon a time in a far-away land, there lounged a group of tired, misfit shepherds in a rocky field. They weren't stargazing. They weren't even particularly outdoorsy people. But they were outsiders. The ones relegated to the edges of society and to the shadows.
To these men the news came first.
It didn't spread from the center of society outward, nor from the top down.
In God's glorious reversal of things, the news came first to the last ones, the forgotten ones.
This news? Good beyond goodness: Jesus, the Messiah, is born and all can come near to God! All can come straight in and leave their perimeter wandering.
The angelic army called the shepherds from their shadows into the bursting, disordering Light. The order - made by man - is over. God has the final say about who belongs and the Good News has indeed come To All People.
***
2pm | 12/24
No children's programming
4pm | 12/24
Birth–PreK programming