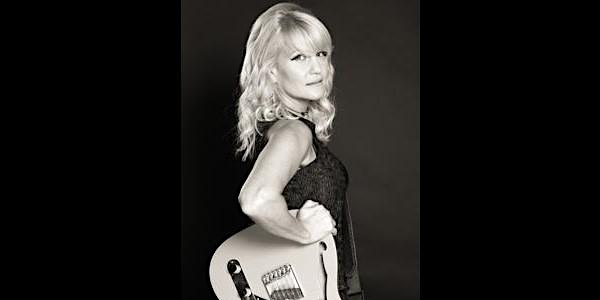 Christine Santelli Band (Early Show)
Grammy nominated master songwriter Christine Santelli and her band play her powerful, soulful compositions at the historic Cafe Bohemia.
When and where
Location
Cafe Bohemia 15 BARROW STREET NEW YORK, NY 10014-6853
About this event
Grammy Nominated Songwriter, Christine Santelli has been on the NYC music scene for more than 2 decades. She has toured around the world and has released 9 CD's over her career. Her Songwriting has caught the attention of Soul R&B singer Bettye LaVette, who has recorded two of Santelli's songs on her last two albums "Step Away" on 2015 release "Worthy" and "Old" 2013 release "More Thankful More Thoughtful. Santelli's most recent EP, "Limelight '69"was chosen 2013 EP of the Year by Deep Roots Magazine. " The beauty of Limelight '69 is that you don't have to buy any of your faithful friend and narrator's cockamamie ideas about its narrative arc but can rather enjoy the tunes here as unconnected short stories—literate, engaging, darkly humorous in spots, certainly unabashedly romantic by the time the curtain comes down—and appreciate a fine songwriter at the top of her game." Deep Roots Magazine
"Dragonfly," Santelli's 8th CD, continues to burnish her reputation as a critically respected artist with that much sought-after quality—street cred"....Dave McGee veteran former Rolling Stone writer emeritus and distinguished author, "…Christine Santelli's solo acoustic stunner Dragonfly is a complex, coming of age work…the matured singer-songwriter whose voice and acoustic guitar alone give wings to her poetry.".
- "Dragonfly" was a direct result of a project she embarked on in the summer of 2010. Christine wrote and video taped 100 original songs in 100 consecutive days and shared them on Facebook and Youtube. She chose 15 of these originals and recorded them for her first solo acoustic album. These 15 weren't the only songs chosen to be recorded that year.
-Christine has performed festivals and many live shows in throughout the globe including South Africa, Norway, Germany, Switzerland (Montreaux Jazz fest among others) Russia, France, Spain and of course the US.
-She just returned from a tour in Savannah GA, Mobile Al, New Orleans LA, and Jackson MS.
-Deep Roots Magazine is hardly alone in their praise of Christine. Rick Anderson, in the All Music Guide, wrote, "…A solid roots rock winner." of her 2009 Vizztone Release "Any Better Time". Diana Schwaeble of the Hudson Current, observed, "…(her) lush vocals, confident guitar licks and vibrant story telling are…richly hypnotic."
"When Christine Santelli sings you can see the pain, the joy, the passion, and the experience of all women in the world all at one time. Its' deep. It's soulful. And its meaningful. She has the wisdom of the ages in her voice and you can see it right there on her face. She's a revelation."-Willie Nile