Description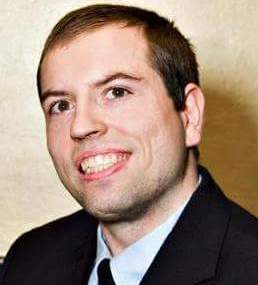 Topic : Busting Down Barriers/Fighting the Struggle
Saturday, May 27, 2017 – 12:45-1:30pm
Presenter: Thomas Moon
Thomas will share his story of having a disability and all obstacles he got through. Although Thomas was told he would not reach too far in life, with much endurance and passion he has been able to be: A College graduate, business owner, disability advocate and living life with cerebral palsy.
Thomas Moon has overcome tremendous obstacles in his life and continues to Bust Down Barriers that attempt to limit his dreams.
Despite having cerebral palsy and being a product of the foster care system, Thomas was determined to succeed. He was abandoned, neglected and abused as a child. He was placed in foster care and continued to suffer neglect and abuse. But he had dreams and he had goals.
Thomas Moon has courage and endurance; he would love to share how he overcomes Diversity, Obstacles and Barriers...to claim his Goals and Dreams.
Barrier - wall, blockade, barricade, obstruction, stumbling block, hindrance, hurdle - whatever definition you use to limit your life, it's time to overcome any obstacle that stands in your way.
Thomas contributes his success to God because he wouldn't be where he is without his relationship with God. Thomas Moon did it and so can YOU!
Bio
This world has many amazing motivational speakers, like Tony Robbins, Les Brown, Steven Hawkins and hitting the big stage is the next amazing speaker Thomas Moon.
Thomas is a self-advocate and author/motivational speaker (Check out the book and motivational cd at http://blog.squeakywheelchair.com/?page_id=516) Thomas Moon is available to speak at your next conference, event, business event, nonprofit, church, etc.
A little about Thomas
"I am an upbeat guy and a very likable person.
I am a product of the foster care system. I was adopted at the age of 11. Before that, I grew up in foster care in Pennsylvania and Florida. I have cerebral palsy, which weakens muscle coordination. I use a wheelchair most of the time, but can walk with supports.
Growing up in foster care is difficult. Being disabled, being different and growing up in foster care is very difficult. However, I am a survivor." Thomas Moon
Visit www.disabilityspeaker.org for more.
A list of Thomas Moon's awards and accomplishment
AWARDS AND ACCOMPLISHMENTS
Voted Best Leader Under 55 By Ocala Magazine

Graduate of Partners in Policy Making 2010

2011 recipient of the Idelio Valdes Leadership and Advocacy Award

President Ocala Business Leaders 2012

2013 Appointed to the Florida Development Disability Council by Governor Scott

Founding Member of the Marion County Disability Alliance

Business Owner/Entrepreneur