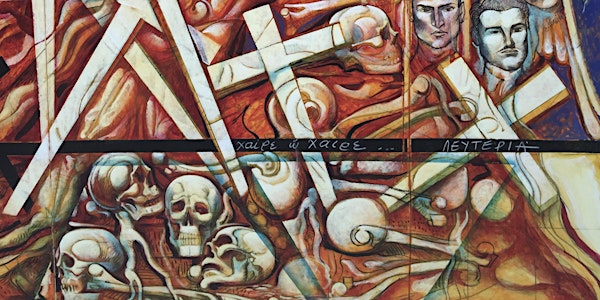 Christian Nationalism in International Perspective: Lessons and Legacies
A webinar with distinguished experts on the history of Christian nationalism, discussing parallels and contrasts across national borders.
Refund Policy
Contact the organizer to request a refund.
Eventbrite's fee is nonrefundable.
About this event
Although the entanglement of religious institutions with political agendas is as old as civilization, the modern world and its dominant political configuration, the nation-state, have engendered ideological frameworks that invite religious communities to seek and wield political power on behalf of an ethnoreligious faction framed as the sole authentic representative of national identity and destiny. In particular, Christian nationalism (by no means the only religious nationalism of importance today, but the framework that exerts the greatest pressure on contemporary American and European life) incentivizes efforts to overturn democratic civil norms in favor of government-imposed sectarian values, punishing those who do not capitulate with imprisonment, expulsion, or military/paramilitary violence.
One hundred years ago, in 1922, the end of the Greco-Turkish War entailed population exchanges between the antagonistic nations, resulting in religiously exclusive ethnostates whose national consciousness remained (in the case of Greece) or later became (in the case of Turkey) intensely affiliated with religious identity. In the same year, the conclusion of the Irish War of Independence gave way to dashed hopes and civil war, subsequently descending into decades of sectarian paramilitary violence in the contestation of rival Christian-coded nationalisms (including the Bloody Sunday attacks in 1972). And today, in 2022, Ukraine is living the devastation of a brutal neo-imperialist war justified in part by (and likely to intensify) Christian nationalistic ideology, while the United States of America is reckoning with a surging Christian nationalist movement that has embraced insurrectionist violence and has seized the levers of judiciary power.
This colloquium brings together distinguished experts in Christian nationalism from these four distinct denominational and national contexts, for a conversation that will pose questions across these contexts with the aim of illuminating continuities, divergences, and strategies for Christian ethical, political, and theological sense-making in response to (and recognizing the complex moral terrain of) nationalistic culture and ideology in the churches.
Panel:
Prof. Pamela Cooper-White Prof. Pamela Cooper-White is the Christiane Brooks Johnson Professor of Psychology and Religion and former Dean and Vice President for Academic Affairs, at Union Theological Seminary, New York. She also serves as Assisting Priest at the Episcopal Cathedral of St. John the Divine in New York City. An award-winning author, she has published 10 books, including The Cry of Tamar: Violence against Women and the Church's Response (in 2 ed.); Shared Wisdom: Use of the Self in Pastoral Care & Counseling; and Many Voices: Pastoral Psychotherapy in Relational and Theological Perspective. Her latest book is The Psychology of Christian Nationalism: How People Are Drawn in and How to Talk Across the Divide (Fortress Press, 2022). She is an Academic Member of the American Psychoanalytic Association and serves as President of the International Association for Spiritual Care in Switzerland; on the Board of the Freud Foundation U.S. (Freud Museum Vienna); the editorial Board of the Journal of Pastoral Theology; and the Steering Committee of the Psychology, Culture, and Religion Group of the American Academy of Religion.
Dr. Nicola Brady is General Secretary of Churches Together in Britain and Ireland (CTBI). Her previous roles include General Secretary of the Irish Council of Churches (2016-2021) and Research Coordinator for the Council for Justice and Peace of the Irish Catholic Bishops' Conference. She has particular experience in the area of faith-based peace-building on the island of Ireland and internationally, including human rights advocacy, support to victims/survivors, facilitation of civic dialogue, community engagement with policing, and research across a broad range of issues relevant to reconciliation. She is a Director of Christian Aid Ireland and the Maximilian Kolbe Foundation, which works to extend the lessons of German-Polish reconciliation post-World War II to other conflict areas. She is currently Chair of the Steering Committee for the National Synodal Pathway of the Catholic Church in Ireland.
Prof. Pantelis Kalaitzidis has been Director of the Volos Academy for Theological Studies, a research center dealing with contemporary issues for Eastern Orthodoxy, for the past twenty-two years. He has taught systematic theology at the Hellenic Open University, and at St Sergius Institute of Orthodox Theology in Paris (as Visiting Professor). His publications include, among others, the books Orthodoxy and Modernity: An Introduction (Athens: Indiktos Publications, 2007) [in Greek]; Orthodoxy and Political Theology (Geneva: WCC Publications, 2012); and Orthodox Handbook on Ecumenism: Resources for Theological Education (Oxford/Geneva/Volos: Regnum Books International/WCC Publications/Volos Academy Publications, 2014). He has been a Research Fellow at Holy Cross Greek Orthodox School of Theology, Princeton Theological Seminary, Princeton University, DePaul University, KU Leuven, and the University of Münster. Dr. Kalaitzidis is a member of the Executive Committee of the European Academy of Religion, and in addition to his membership to the International Association of Orthodox Dogmatic Theologians (IAODT), he is also Chair (with Prof. Aristotle Papanikolaou) of the Political Theology Group of the International Orthodox Theological Association (IOTA).
Archimandrite Cyril Hovarun is a Professor in Ecclesiology, International Relations and Ecumenism at the Sankt Ignatios College, University College Stockholm. A graduate of the Theological Academy in Kyiv and National University in Athens, he accomplished his doctoral studies at Durham University under the supervision of Fr Andrew Louth. He was a chairman of the Department for External Church Relations of the Ukrainian Orthodox Church, first deputy chairman of the Educational Committee of the Russian Orthodox Church, and later research fellow at Yale and Columbia Universities, visiting professor at the University of Münster in Germany, director of the Huffington Ecumenical Institute at Loyola Marymount University in Los Angeles and Assistant Professor at the same university. He is an international fellow at Chester Ronning Centre for the Study of Religion and Public Life at the University of Alberta in Canada and an invited professor at the Pontifical Gregorian University in Rome.
Cosponsors:
-Graymoor Ecumenical & Interreligious Institute
-Orthodox Christian Studies Center, Fordham University
-Ecclesiological Investigations International Research Network