Description
Christian. Climate. Courage.

Please join us for a conversation about how to bring America together to rise to the climate challenge.
The Woodland Baptist Church, republicEn.org and the Evangelical Environmental Network are delighted to welcome the San Antonio community to join in a conversation about bringing America together with moral and market solutions that rise to the climate challenge. Leading this townhall-style discussion will be Rev. Mitch Hescox, president of the Evangelical Environmental Network, and former U.S. Rep. Bob Inglis (R-SC, 1993-99, 2005-11), executive director of republicEn.org.
The event is free, open to the public and lunch will be provided.
Wednesday, November 14th
Woodland Baptist Church
15315 Huebner Rd, San Antonio, TX
12:00-1:30 PM (CST)
This event is part of the EnCourage Tour, a 14-city series of events this fall sponsored by republicEn.org and partners like the Evangelical Environmental Network. The EnCourage Tour is meant to lead the way to moral and free-enterprise climate solutions; to showcase #EcoRight ideas and momentum; to call upon American greatness; and to summon in our lawmakers the courage to work together to solve climate change.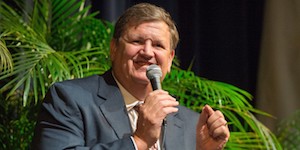 About Rev. Mitch Hescox: Mitch is the President of The Evangelical Environmental Network (EEN) and he speaks internationally on creation care, clean energy, and climate change that produces energy prosperity for all. He co-authored the book "Caring for Creation: The Evangelical Guide To Climate Change and a Healthy Environment" (Bethany House) with nationally known meteorologist, Paul Douglas. Prior to joining EEN, Mitch pastored a local church for 18 years, and before the call to ordained ministry served the coal and utility industry as Director, Fuel Systems for Allis Mineral Systems.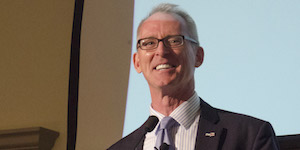 About former U.S. Rep. Bob Inglis: Bob represented South Carolina's 4th Congressional District for 6 terms (1993-1999 and 2005-2011), serving on on Judiciary, Foreign Affairs, and Science & Technology committees. He was South Carolina's Republican nominee for U.S. Senate in 1998. Bob started the Energy and Enterprise Initiative at George Mason University in 2012 and later launched the republicEn.org grassroots community. In 2015, Bob was awarded the John F. Kennedy Profile in Courage Award for his outspoken leadership on climate change during and after his time in office.
Please RSVP so we can ensure your seat and your sandwich!