A great way to connect with other Christian owned businesses and create a referral network of like-minded and God centered individuals.
About this event
We meet every Tuesday morning at 8am-9am. Please invite some colleagues to join us this week for a special meeting mixer to meet other business owners.
Here are what our members are looking for:
From Drew Sasser: Mine would be a mortgage person. An estate planning attorney and a CPA or tax preparer.
From Cynthia Quimbo Ruiz: Great referral partners would be gym owner and personal trainers.
From David Bare PFA: For PFA, I need to speak to CPA's, Mortgage brokers, Business Owners, and anyone looking for an amazing opportunity to produce part or full time income!
From Andrea Romo: Perfect Referral Partners : Brokers, Real Estate Agents, Mortgage Lenders, - Home Buyers/Sellers.
From Josh Martin: Construction and Medical are good clients.
From Chef Coop: As a Caterer : event planners, coordinators, church ministry outreach
From Diane Helmold: A great fit for me are Exercise Advocates and School RNs. Our products are food. They are safe and they work!
From Debbie Lovett: A great referral for me is a Financial Planner, CPA, Attorney, Realtor, Insurance Agent
From Basem Bishay: Phone answering and calling Services On Demand Driver
From Raziel Arcega: Event Planners, Event Venues, Supplier Diversity Managers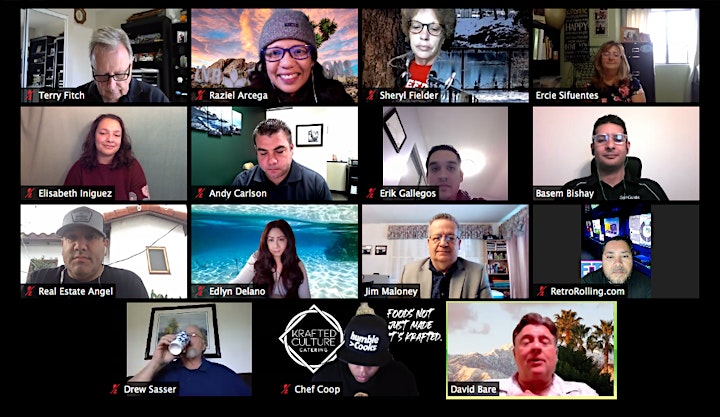 Organizer of Christian Business Partners Mixer - Chino Trinity (Zoom)