Christ Saves Hearts Foundation - Celebrating 5 Years Virtual Gala
Join us for our very first Virtual Gala as we celebrate 5 years strong with Christ Saves Hearts Foundation ** Sat. , December 12th at 7pm**
About this event
Christ Saves Hearts Foundation, Inc. cordially invites you to virtually join us on Saturday, December 12th at 7pm for our first ever virtual gala. Come celebrate with us as we congratulate Christ Saves Hearts on 5 years. This non-profit was birthed from a life changing event; yet continues to move strong as they continue to inspire hope and empower change through their work, advocacy, and community give-back. This virtual event will be something that you do not want to miss as we recognize some of our community greats and continue to give to a life mission focused on heart health and community. Please register for the event link and donate to a much needed cause to help families impacted by heart disease and push for our Sudden Cardiac Prevention Act for Student Athletes. We will be honoring our 2020 Award Recipients including our CSH Community Outreach Award Recipient, Cory Sherman, and our 2020 CSH Humanitarian Award Recipient, Jerry Smith.
This annual fundraiser event is purposed to raise awareness for heart disease, continue to help fund their annual scholarship program, and raise funds to help support their task force initiative for our Sudden Cardiac Arrest Prevention Act for Student Athletes. Each year we provide scholarships to our local high school and college students. These young scholars have truly demonstrated perseverance and strength through academic and personal growth despite facing adversity dealing with heart disease. In 2020, CSH initiated their first Family Scholarship Fund to help families who have been impacted with heart disease and have suffered from financial hardships during COVID-19.
This will be a night to remember as we gather together for an evening of fun, virtual networking, entertainment, and fundraising for a great cause. We are a proud 501(c)3 non-profit and grateful for your continued support. Tickets purchased for this event, along with donations, is considered tax deductible. Please visit our website for more information and purchase tickets at www.ChristSavesHearts.org. We look forward to seeing you on December 12th. Please register today as this events free; however, we are asking all attendees to donate to a great cause.
---
Did you know Sudden Cardiac Arrest (SCA) is the leading cause of death in young athletes? It is estimated that more than 95% of cardiac arrest victims die before reaching the hospital. Nine out of ten U.S. student-athletes who suffer sudden cardiac arrest do not survive. Studies show that there are approximately 500 deaths that are attributed to sudden cardiac arrest in athletes each year in the United States. Sudden Cardiac Arrest can affect all levels of athletes, in all sports, and in age levels, even those in peak shape. It's time to put an end to this!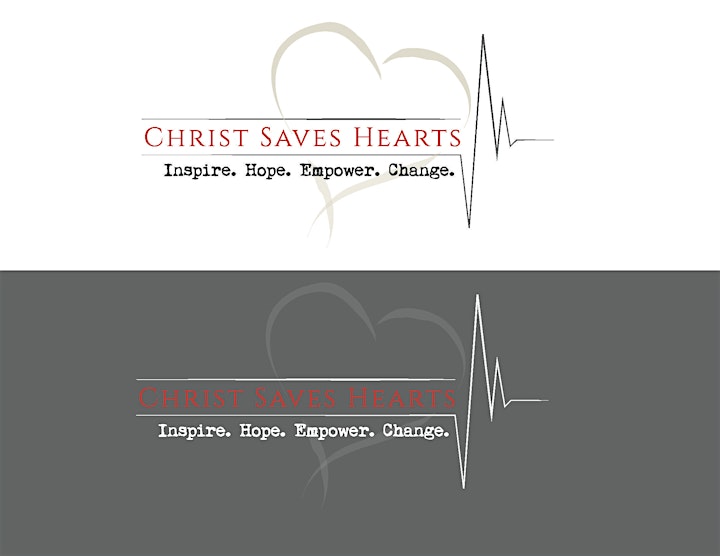 Organizer of Christ Saves Hearts Foundation - Celebrating 5 Years Virtual Gala
Christ Saves Hearts Foundation, Inc. was founded in 2015 to create awarness for heart disease and spread the love of our loving God and Savior Jesus Christ. 
Our mission is to promote and advocate for the awareness of heart disparities among all racial and ethnic minorities and other at-risk and under-served populations in North Carolina. With the hope to inspire and empower all mankind that has been impacted by heart disease through the love of God, education, resources, and community outreach.