Christ In The Wilderness Rocks!

Thursday, July 20, 2017 at 2:00 PM

-

Saturday, August 19, 2017 at 2:00 PM (CDT)
Event Details
About this project
Hi, My name is Barb Sorensen and I am running a 30 day Kickstarter campaign to raise funds to create an 8 minute promotional video for Christ In The Wilderness Retreat in Stockton, IL, and a 1 hour video-release-celebration-fundraiser-concert. The campaign runs from July 20, 2017 and August 19, 2017).
About me I own Emerald City Music Productions, Inc. (S-corporation since 1995), an independent entertainment production company in Palatine, IL. We produce multi-platform entertainment content, concerts, tours and special events. Over the years I have held all the different positions in my company. As a result, I am very familiar with and capable in the digital realm, and with creating concerts, websites, and video projects. I am also the singer/songwriter on this independent record label. You can read more about me and my work at my website Barb Sorensen.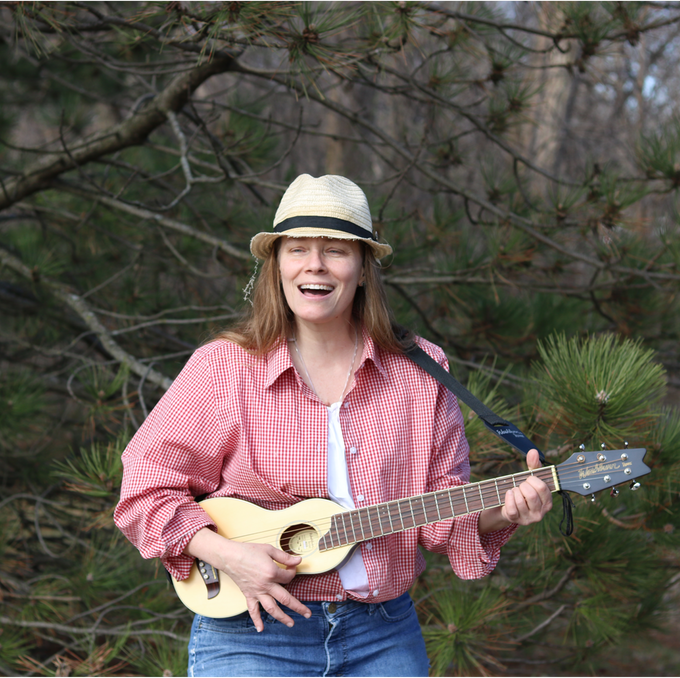 History:
I became acquainted with Christ In The Wilderness Retreat (CITW) - a non-profit (501[c]3) in 1998.  I was invited by one of their board members to design and build their website. Since then I have finished many other digital projects for them on a voluntary basis. I have recorded nature sounds, photographed, and videographed the property for their website, I created wallpaper and desktop animations, trained the director on maintaining her own website and social media sites, and solved various computer issues.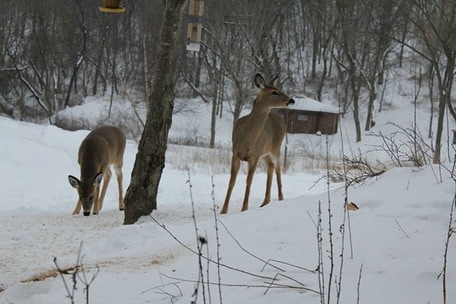 The Project:
I have been asked to create a new 8 minute promotional demo video for them.  I have already shot the raw footage for the video.
The majority of this project is a gift from myself. I have waived my usual production and recording fees. However, there are additional expenses to cover for which I am seeking financial support through which you can also show your support.
As an artist, I typically have "release" concerts for the official releases of my CDs and video projects. When I was thinking about how to tie this process into this project, I realized the perfect opportunity. I am making the release concert for this video also be a fundraising event for them.
About CITW:
CITW is a hermitage retreat center located 140 miles west of Chicago in Stockton, IL among the beautiful, rolling hills of the Mississippi Valley. They welcome individuals regardless of their backgrounds or religious orientations, to spend time alone in a secluded natural field and forest environment, nourishing their minds, bodies and spirits. It is a place I go to when I need quiet time away to focus on songwriting. There are no trains nearby, no airplane noise overhead, and no busy streets (only a quiet rarely traveled country farm gravel road) and no cellphone towers. It is the ultimate place for solitude and getting back to nature. Thousands of birds, wild deer, pheasants, turkeys, coyotes and more. You can read more about them at their website Christ In The Wilderness.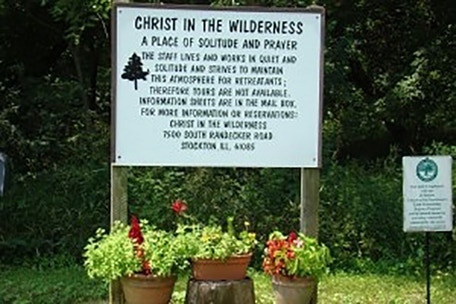 These wild coyote sounds were recorded by me (Barb) on a warm summer evening as the sun was setting behind the hill beyond the ravine. The song, following the coyote calls, was also written and recorded by me in 2001. Enjoy!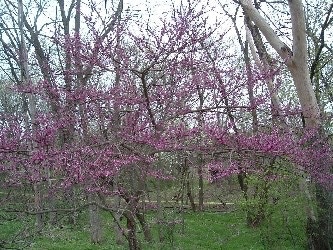 This entire project includes:
1. Creating an 8 minute promotional video
2.  A 1 hour video-release-celebration-fundraiser-concert beneath a canopy of trees on the grounds on September 10, 2017 at 2:30 PM.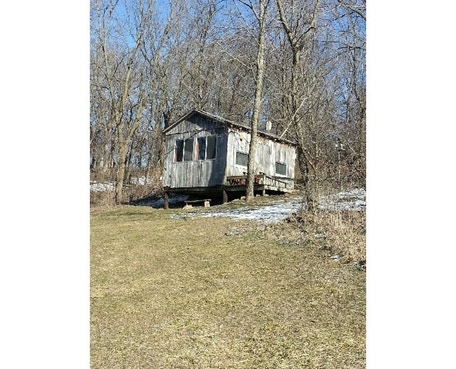 Why Support This Project?:
My two goals are:
1. Raise funds for the video and concert production
2. Use the Kickstarter platform and Eventbrite as a marketing tool in itself. I would like to raise awareness about this silent retreat in the woods to help CITW fill their calendar with retreatants, and to encourage ticket sales to the video-release-celebration-fundraiser concert. Please tell all your friends, families, business cohorts and associates!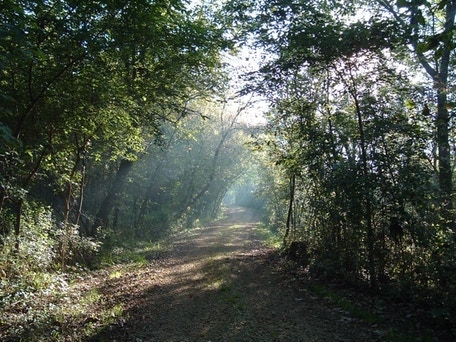 The work involved in bringing this project to completion includes:
Log, sort, select, edit the best parts of the 30 hours of footage, and add titles, text, and sound
Render the final version into various formats for use online and mobile
Schedule the equipment rentals, and go over the concert details with Sr. Julia
Create the posters, signs and stage banner
Rent a small outdoor stage (I will supply my own sound system)
Create the marketing plan for the fundraiser concert
Gather a small crew to help with setup and tear-down of the concert
Execute the plan and sell tickets
Create an online ticket page using my account on Eventbrite.com
Rehearse
Communicate regularly with the Backers
Where Your Contribution Goes:
Your contribution is vital to the execution of this project. The goal is a minimum of $10,000.  Contributions for the campaign, can only be made on the Kickstarter page (click here) not on this Eventbrite page.

Demo video production
Video-release-celebration-fundraiser-concert production
* Tickets to the concert are sold separately online, at this link here on Eventbrite.com, in person by myself, and at CITW.
Funds raised via those ticket sales go to CITW not myself.
Hard Costs Include:
Lodging for 2 weekends on site to review the video with Sr. Julia for any necessary tweaks after the main editing is completed.
Permits for the concert.
Transportation back and forth as necessary.
Renting a small stage for the concert.
Printing reward items for the Backers, marketing items, signs for the concert, posters and a stage banner.
Kickstarter and Credit card fees, postage, and shipping for Backer reward items.
Hanging posters.
 2 flash drives.
 1 hard drive for backups.
 Refreshments for the guests at the concert (lemonade, coffee, tea, bottled water, s'mores, sausage links, cookies, chili, napkins, paper plates and bowls, paper cups, eating utensils).
20% emergency fund in case anything goes wrong.
Wishlist:
Funding over the $10,000 minimum and/or in kind contributions will be used to purchase:
A new MAC computer to edit this project on (about $5500 including software - Final Cut Pro, Adobe Photoshop, and Adobe Illustrator).
Costs for a videographer to film the concert and behind the scenes setup footage, and to edit the footage into a second separate promotional video.
Better HD camera equipment with sound attachment for on-site interviews with the audience and Backers.
Costs to be "Green" in the production of this concert and using edible utensils by Bakey's.
A tent for guests to sit under in case of rain.  Local party rental places charge between $250 and $550 and set it up. (we estimate between 10 and 150+ concert attendees)
Any funds over production and wish list costs will go to the CITW cause.
Updates:
Keep up to date with my project on the Kickstarter Campaign page and on:
Facebook Page: https://www.facebook.com/barb.sorensen.961
My Website: http://www.barbsorensen.com/pages/kickstartercitwupdates2017.html
Project Timeline:
I have already shot the footage for the video. The next phase is to edit the project, and then release it with a celebration fundraiser concert on September 10, 2017 at 2:30 PM.
July
Prepare and begin executing the marketing plan for this campaign while it is being approved by the Kickstarter staff. Re-release this project (This project was first released in March 2017 for a 1 week run).
August
Begin the logging and editing process of the video, send out announcements to all the backers, do a heavy marketing push (using social media, local public access television, local radio, word of mouth, online news and event sites, cross marketing with other local events) to sell tickets and draw backers in, finish the video, prepare the printed materials (signs, posters, leaflets, banner), meet with Sr. Julia, hang up posters around Stockton and various other cities and suburbs, reserve the equipment to be rented, practice, prepare the set list, and conduct a run-through for the concert.
September 7- Pack up everything into the car.
September 8 - Drive to Stockton, unpack the car, hang posters, eat dinner, meet with top Backers.
September 9 - Prepare the stage area, meet with Sr. Julia and go over the concert production with her, put up the parking lot signs, set up the tables and chairs, set up the stage, meet with Backers.
September 10 - Warm up, sound check, hang the banner, perform, Meet'n'Greet with the guests, tear down and pack the equipment, pack things into the car, eat dinner, and get a good night's sleep.
September 10 - December 31, 2017 - Send out the promised Backer rewards.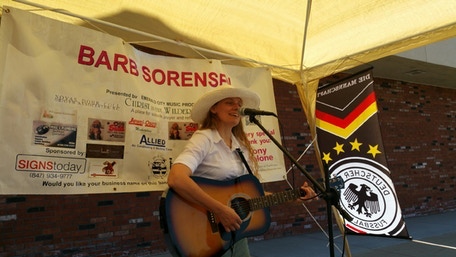 Thank you for being a donor for this promotional video and fundraiser concert. Every dollar is very appreciated to help me complete this gift.
Risks and challenges
The risks include:
Computer crashes - having a backup hard drive will be necessary.
Rain on the concert date - There is a small chapel for visitors where we can move the concert indoors for inclement weather. If it is terrible blustery just awful weather, I will update donors right here on Kickstarter. I have also added a tent into the wish list. If we go over our goal, the extra funds will go towards the wishlist with the tent being one of the options.
Learn about accountability on Kickstarter
When & Where
Online Kickstarter fundraiser for an 8 min promotional video for CHrist In The Wilderness, and a fundraiser concert for them



Thursday, July 20, 2017 at 2:00 PM

-

Saturday, August 19, 2017 at 2:00 PM (CDT)
Add to my calendar
Organizer
Emerald City Music Productions, Inc. is a music and entertainment productions company/independent record label. We create family friendly multiplatform content, concerts, tours, shows, and special events.