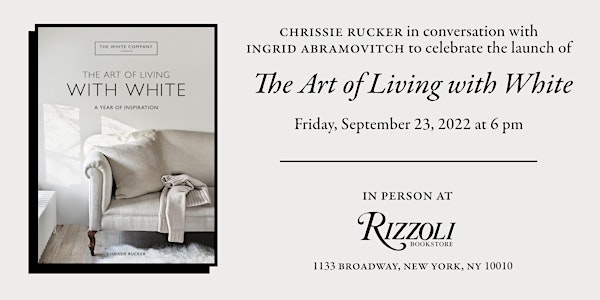 Chrissie Rucker Presents The Art of Living with White
Chrissie Rucker, founder of The White Company, teaches you to harness the power of white & neutral colors to create a truly welcoming home.
When and where
Location
Rizzoli Bookstore 1133 Broadway New York, NY 10010
About this event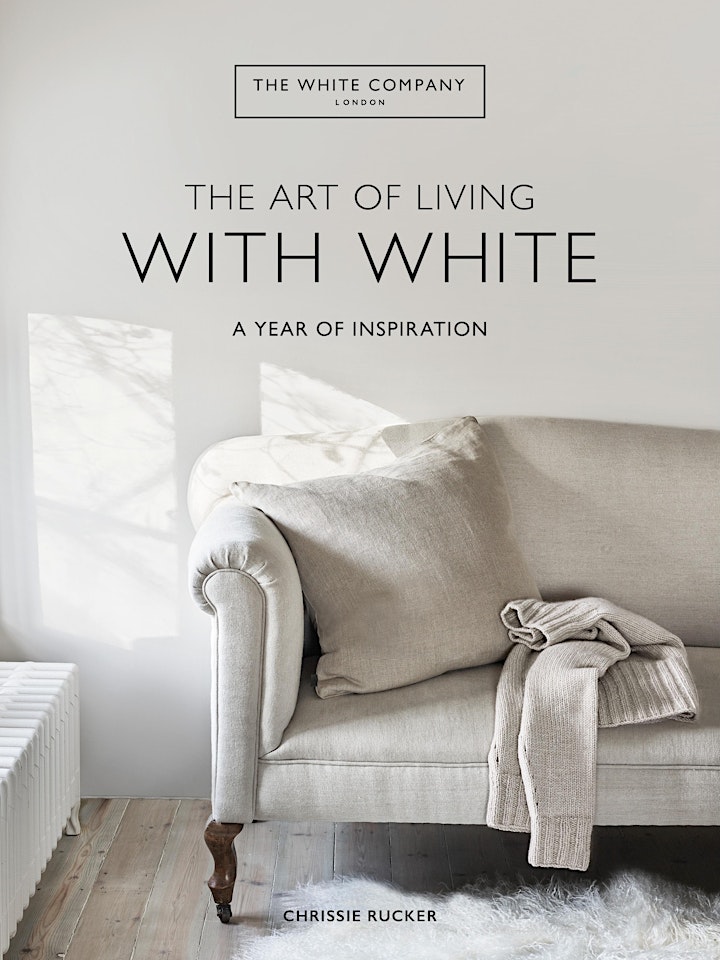 "I love a home to feel warm, inviting, personal and lived-in – and mastering how to decorate with white and neutrals is a wonderful way to achieve this."—Chrissie Rucker
In her much-anticipated second book, The Art of Living with White, Chrissie Rucker, Founder of The White Company, explores 10 inspirational homes that illustrate beautifully different ways to use white and neutrals through the seasons. The homes vary in size, style and location—from a minimalist city pied-à-terre to a New England-style country house—but what unites them all is the welcoming, stylish and calm feel that their owners have each created.
The homes are grouped into the four seasons and each chapter ends with a summary of seasonal rituals that will work in any home. A concluding chapter—Inspiration & Resources—considers finding your own style, how to create a good balance between work and home in interior spaces, the art of simple entertaining and the importance of scent and touch in a truly comfortable home.
"A passion for white unites this collection of homes, but it is each owner's authentic creative imprint, that brings the art of living with white to life, in different ways. With each home comes personality, warmth and that elusive sense of comfort and calm," Chrissie explains "I really hope you will enjoy all the wonderful ideas these very different, enriching homes offer. They have all captured my imagination in their own unique way, and I hope they spark the seed of fresh inspiration for you too."
The Art of Living with White is illustrated with 250 spectacular full-color photographs throughout.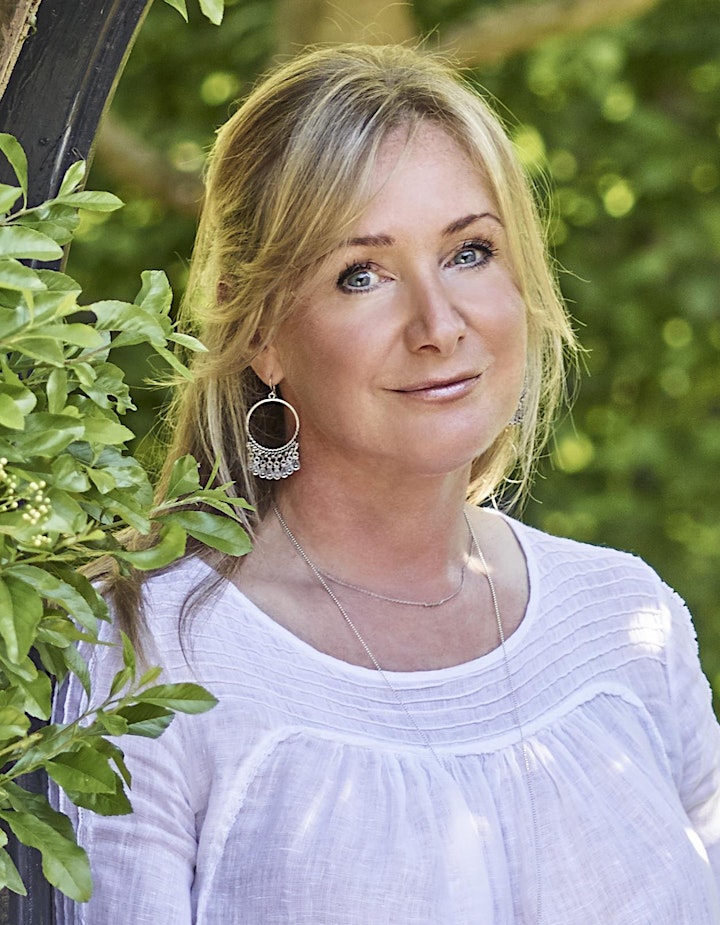 Chrissie Rucker OBE, started The White Company in 1994, when, unable to find affordable yet well-designed, beautiful-quality white bed linens, she decided to invest her £6,000 savings to produce them. Today, what began life as a small 12-page mail-order brochure has become one of the UK's fastest-growing multi-channel retailers and a trusted British lifestyle brand. Chrissie's vision and passion for The White Company remains at the heart of the business, and she is committed to its growth in both the UK and internationally. There are now 60 stores.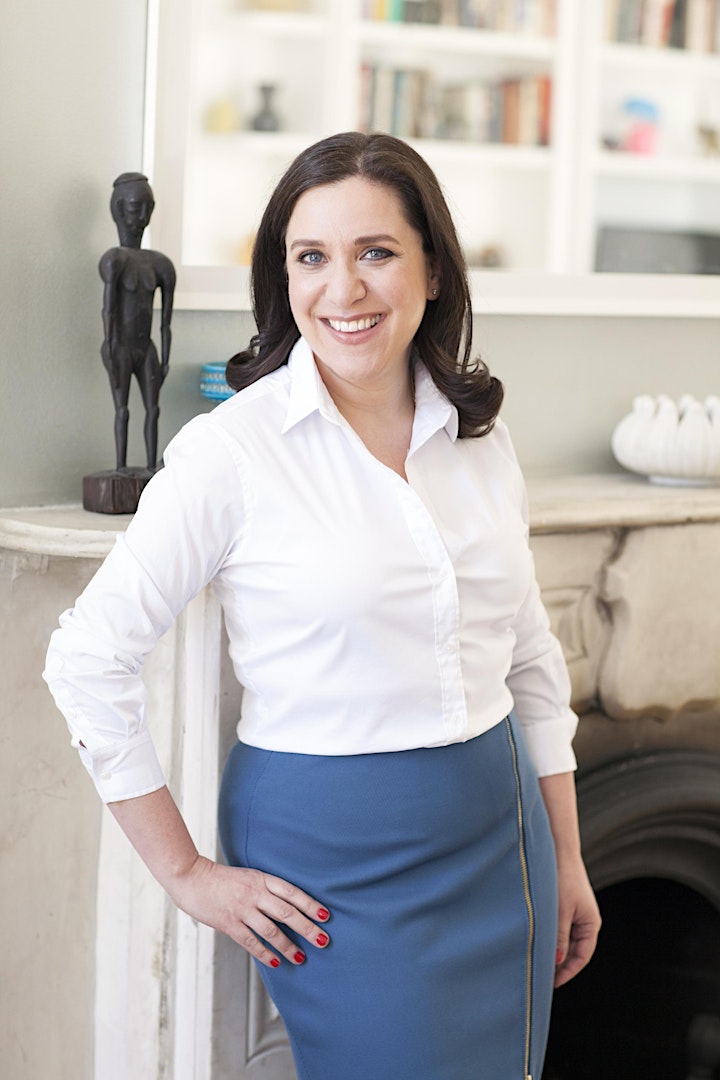 Ingrid Abramovitch is a New York City-based design journalist and the executive editor at ELLE DECOR. A former staff writer and editor at House Beautiful, Veranda, and House & Garden, she has written widely on design, architecture, and lifestyle for a wide range of publications. She is also the author and writer of several books including her townhouse renovation guide Restoring a House in the City.