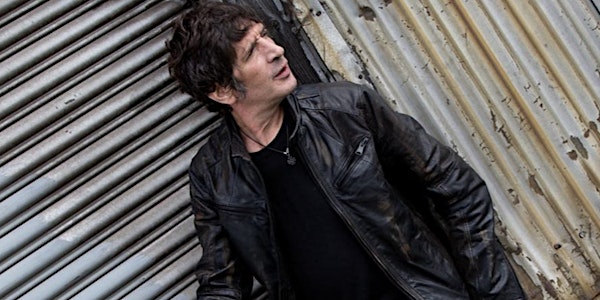 Chris Tsefalas (Album Release)
with Dkota and Laryssa Birdseye
Sales Have Ended
Ticket sales have ended
Advanced ticket sales have ended for this event either because the event has started or because tickets are sold out. A limited number of tickets may be released on day of show via the waitlist.
Event Information
Location
Doug Fir Lounge
830 E. Burnside St.
Portland, OR 97214
Sales Have Ended
Ticket sales have ended
Advanced ticket sales have ended for this event either because the event has started or because tickets are sold out. A limited number of tickets may be released on day of show via the waitlist.
Album Release & Central City Concern Benefit
About this event
PROOF OF COVID-19 VACCINATION OR NEGATIVE TEST REQUIRED FOR ENTRY
Doug Fir is currently requiring COVID-19 vaccination proof, or proof of a negative Covid-19 test result, taken within 48 hours prior to entry.
For full, up to date information, please visit dougfirlounge.com/covid
THIS EVENT IS 21+
VALID U.S. ID OR PASSPORT REQUIRED
ALL SALES ARE FINAL
Produced by The Decemberists' John Moen and Jackpot! Studios' Larry Crane (Elliott Smith, Sleater-Kinney, The Go-Betweens, Quasi, Richard Buckner, Stephen Malkmus, Pavement), who also mixed the record together, Chris Tsefalas' third full-length, Wishing Well, is a twelve-track collection of rich, layered late-night rock; equal parts lush and rough-edged.
Moen and Crane also join Tsefalas on the songs, with John Moen handling all the drums, various guitars, bass, keyboards, backing vocals, and percussion, and Crane contributing bass to the album. Moen also brings in fellow Decemberists member Chris Funk on some guitar. Jessie Emerson (bass), Dave Stricker (bass), Fred Chalenor (bass/guitar), Jean Piere (keyboards), and Sonny Wanaka (guitar) help round out the studio band that brought Wishing Well to life.
With influences including roots, power-pop, lush pop, and straight-ahead rock 'n' roll, Tsefalas and his band have stepped it up a notch from their warming debut, "I'm All Right?" and the equally harmonious follow-up, Follow The Sun, making a darker, but equally infectious record with Wishing Well.
Wishing Well beams as both a cautionary tale of life's darker turns and the well of promise in which life always contains, no matter how dark the times ahead may seem. The twelve honest, dirt-and-soil songs build from the ground up, finding Tsefalas examining life's ins and outs, tackling depression, and seeing through the evaporated hopes that once surrounded him, somehow coming through it all with optimism and a smile to match the intensity of the songs.
Opener "I Will" starts things off steady, alluding to the hook-driven tracks forthcoming, while also beating alive with a rock pulse that has enough groove to make you move. "My Disco Ass" puts a little funky disco in the verses before fully reeling you in with an undeniably hooky, sing-along chorus, one that won't soon leave your ears.
The late-night, blurry-eyed pop of "Bitter in the USA" delves into the darker depths of the album, but still doesn't relent on its equally optimistic melody. "Hope for Sale" is a fragile, airy acoustic-driven indie-folk number that showcases the tenderer side of Tsefalas. And "Edge of Town" finds Tsefalas focusing more on the subtleties of rock.
The title track, "Wishing Well," encapsulates everything this album is about; it finds Tsefalas fusing the tender with the rocking, the experimental with the straight ahead-pop, all while offering up his lyrical sense of optimism even in the eyes of darkness.
Closing with the tongue-in-cheek "Porn Star," Tsefalas uses wit and humor to close things out with a bouncy pop-rock ditty that is as serious as it is comical.
This is an album that will not only fulfill your sugar cravings, but goes well beyond that, delivering cavity-creating pop moments, oft with dark overtones that come to life the more you listen and engage in the songs. A thinking man's record, a record that will grow on you with each listen, Tsefalas' Wishing Well is the kind of record that will comfort you, sharing both good times and bad, while, no matter how far down you think you've gone, bring you back up with its dark lyricism wrapped around bright, blissful pop melodies that make you want to dance, shake your head, and tap your feet in approval.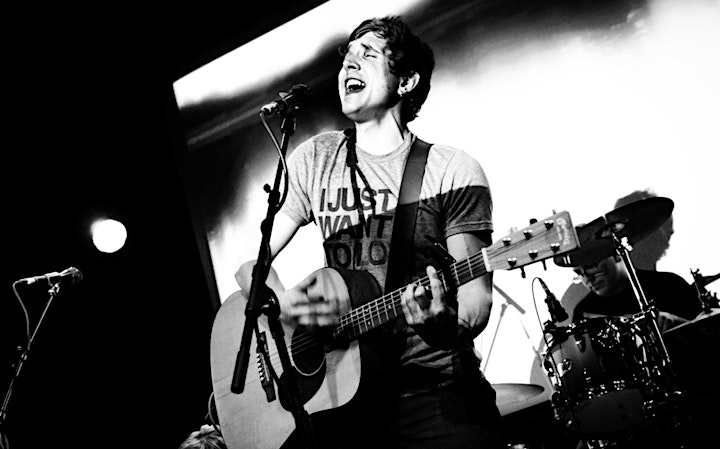 dKOTA employs folk-style acoustic guitar and heartfelt lyrics as foundations, layering strings and a band to sculpt intense dynamics, sonic textures, dissonance and resolve, and intentional rough edges.
dKOTA is currently finishing a new album due in 2022 that was largely recorded at the venerable Jackpot! Studios in Portland, Oregon. dKOTA has also recorded at Halfling Studios and Revolver Studios in Portland, with the engineering and musical talents of Adam Lee (Stephen Malkmus, The Decemberists, Built to Spill), as well as the Bizarre Star Strings trio (My Morning Jacket, Band of Horses).
There is no studio substitute for the dKOTA live show. dKOTA has played Portland venues such as Mississippi Studios, Doug Fir Lounge, Star Theatre, Kelly's Olympian, White Eagle Saloon, among others.
With her ever-growing and enthusiastic fan base, Portland-based pop-soul singer-songwriter Laryssa Birdseye is probably most known for her emotionally- powerful, sometimes scathing "break-up" songs. Laryssa's ballads and pop anthems effortlessly tap into the universal psyche of women her age around the world who have all experienced heights and pitfalls in that rocky battlefield called love.
But, Laryssa's innate talent as a songwriter, accomplished vocalist and skilled instrumentalist prove she's much more than just the latest incarnation of an eternally lovelorn female pop artist. She builds a depth into her songs and live performances inspired by soul and folk/roots influences, without taking herself too seriously while letting her decidedly wicked sense of humor shine.
All-in-all, one could say Laryssa is a next-gen musical artist with a dirty mouth and a heart of gold. Vocally, she's been in line with the likes of Norah Jones (perhaps with an itty-bitty anger problem), and has been known to elicit comparisons to hit-maker pop sensibilities of singer-songwriters Katy Perry, Pink, and Adele. Laryssa will have you shouting right along with her during one of her empowering anthems, yet can also emotionally-clutch you in the palm of her hand during a somber, intensely moving ballad. Along the way, listeners should be prepared to laugh - a lot, and to feel - a lot.
Backed by her dedicated full band, Laryssa has been gaining recognition as a rising star in her home turf of the Pacific Northwest and – increasingly – the West Coast and wide World beyond. Her 2nd official album, "Press Play", is a concept EP exploring grief -and its different stages - and was released late 2019. A prolific live show performer, fans can catch her while touring regularly up and down the West Coast and other cities.
Date and time
Location
Doug Fir Lounge
830 E. Burnside St.
Portland, OR 97214
Refund policy