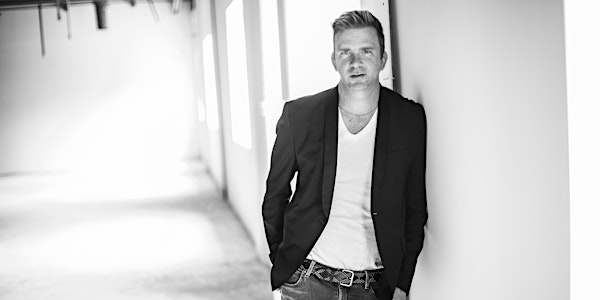 Chris Trapper with Bea
ALL AGES
Babeville Presents
Chris Trapper live in the 9th Ward with Bea
When and where
Location
The 9th Ward at Babeville 341 Delaware Avenue Buffalo, NY 14202
Performers
Headliners
More Performers
About this event
For someone who's been on the road for more than 150 dates a year for the past 15 years, Chris Trapper appears to have taken his unsolicited break from touring pretty well. In between weekly livestreams on Facebook & Instagram, Trapper also performed in his fan's backyards across the country all summer long during his "Socially Distanced Backyardapalooza". To top it all off, Chris entered a studio near his home in Boston, MA to record his new album "Cold Water Waltz".
"Recording an album in normal times is an interesting experience, so imagine creating new music during a global pandemic. Although I worked intensely with the producers (Brad Young and Jason Meeker) in their respective studios, I could rest assured because as most musicians know; audio engineers social distanced before it was trending."
The album is a mostly stripped-down affair, with the focus squarely on Trapper's achingly honest lyrics, honeyed tenor and delicate fingerpicking. The record features Boston legends Duke Levine (Aimee Man, Peter Wolf) & Jim Prescott (G Love & Special Sauce) as well as Matt Beck (Matchbox Twenty, Rod Stewart) & even a co-write with Rob Thomas.
"I wrote most of these songs when I was opening for Rob over the summer of 2019. There were lots of days off then and admittedly, it was easy to get inspired to write new songs after witnessing so many thousands of people psyched to hear his songs every night. Rob & I wrote the song "Clear" together and he is truly the coolest guy to co-write with as he is all about the creative process and never about the ego."
"Cold Water Waltz" was released on October 16th, 2020 and is available at christrapper.com and on all streaming and download services.
The New York Times has called his work "classic pop perfection."
"His humble sense of humility is what makes Trapper's songs so strong... He makes you feel like you are the person he's singing about." Popdose
Bea sings and strums her folky pop songs with the same sincerity she uses to write them. Spending her early adult years in Dallas, Texas, Bea acquainted herself with the local music scene and played every stage she could from small pubs to large capacity venues and opened for acts such as Norah Jones, John Mayer and James Taylor. Her ambitions eventually drove her to NYC where she played on subway platforms to make rent.
Bea self released two albums- her full length The Critics Call you a Genius and an EP entitled Somebody (Anybody). Both are composed of raw, modest, sometimes live, and low budget recordings that are unabashedly honest.
Bea later began work as a fashion designer and found herself writing and performing far less often. But a five year break from music, a beautiful baby boy and a move to upstate later, Bea found herself being once again drawn to her first loves- her guitar and the stage.
Almost always playing solo, Bea delivers every thoughtful lyric of her hook-strong songs with simplicity while still managing to evoke a range of emotions including, delight, anguish and melancholy.
Bea's third album "Old Habits" is her first full length studio recorded effort and is outfitted with the formidable talents of Grammy Award winning drummer and noted producer, Brady Blade (Dave Matthews, Emmylou Harris, Jewel), accomplished award winning engineer, Chris Bell (U2, The Eagles, Erykah Badu) and multi Grammy Award winning mastering engineer, Gavin Lurssen.