Chris Sarria to be inducted into the "2013 Class of Long Island's Top 25 Advocates for Latino Empowerment" presented by The Hispanic Network on May 7th, Westbury Manor and sponsored by Briarcliffe College!

Friday, May 31, 2013 from 6:00 PM to 8:00 PM (EDT)
Event Details
2nd Annual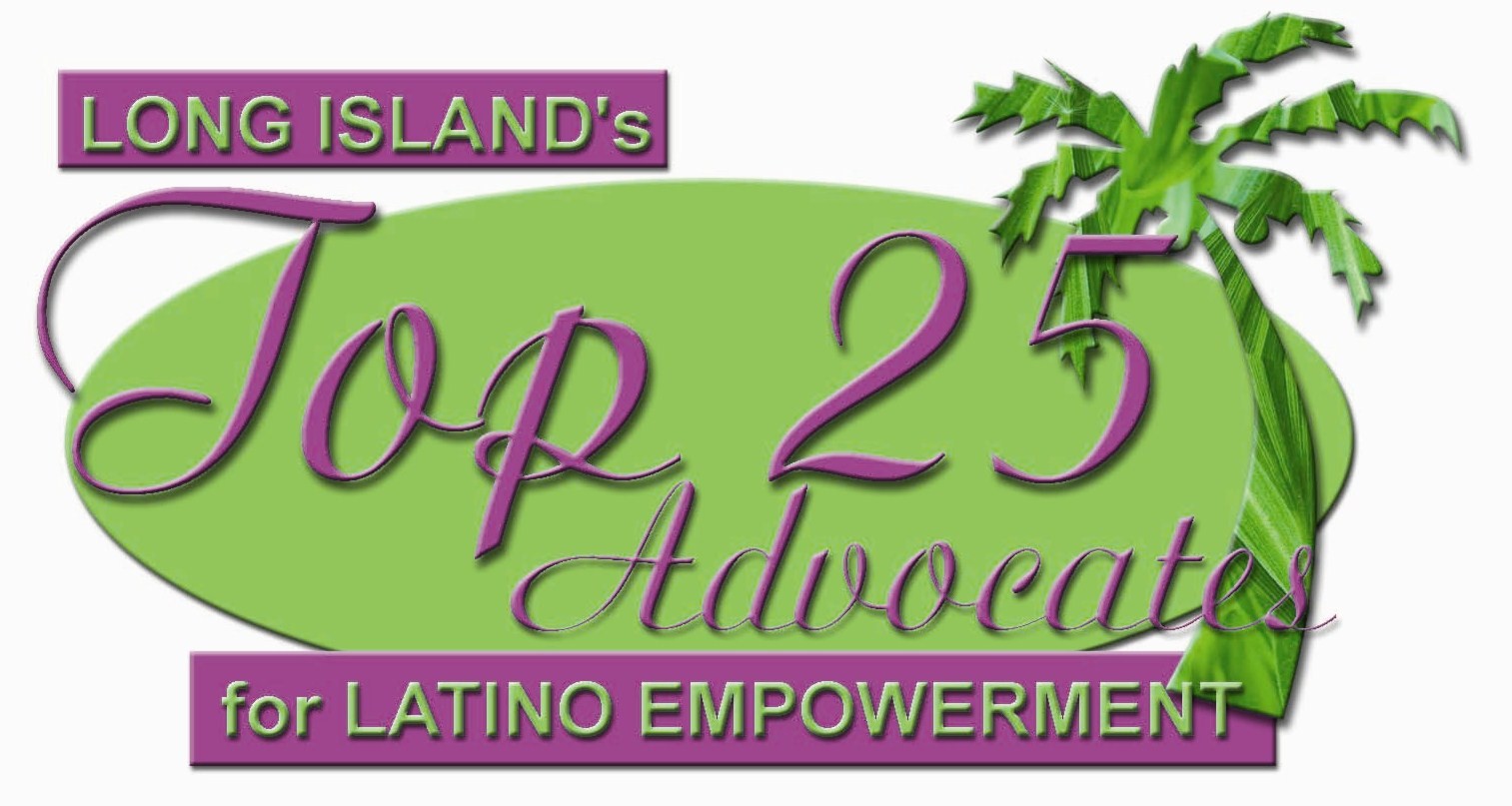 CHRIS SARRIA
to be inducted as a member of the
"2013 Class of Long Island's Top 25 Advocates for Latino Empowerment"
He will be honored by the The Hispanic Network LLC
in partnership with Legendary Events 
and its benefactor

 along with other deserving individuals on  
Tuesday, May 7th from 6-8pm 
Westbury Manor
1100 Jericho Turnpike in Westbury
To register or for more information, call Tracey Gittere at (516) 222-0550 or TGittere@LegendaryEvents.net
Presented by 

Sponsored by 

Below is a brief summary of Chris Sarria's outstanding accomplishments:
Chris Sarria is President of "Your Tech Easy" a company dedicated to provide technical support to small companies and individuals that are struggling with the new technologies such as: Cloud Computing, Windows 8, Cloud based database administration, Networks security, Social media networks and digital marketing. He also serves as the Executive Director/ IT of LUDA Incorporated and host of "LUDA Te Ayuda", a segment within the weekly TV program "Latinos Unidos", aired via NBC/Telemundo. This weekly TV program is part of LUDA's effort to reach out to the community, focusing on topics concerning the Hispanics living in the New York Tri-State area.
A native from Peru, he graduate as a professional  in business administration in 1998 from IPAE, a business school pioneer in the training and development of entrepreneurs who contribute to the country's progress and compete successfully in a globalized world. Mr. Sarria arrived to New York in the year 2000, where he studied Computer Operations at BMCC(Borough of Manhattan Community College).       
Chris is also a Legal Asistant with substantial experience gained as a Loss Mitigation Specialist at Jeannie V. Daal, PC.
Chris formerly spent over 2 years as an Operations Manager for Front Investments in the Information Technology Industry and 2 years in the Health & Fitness Industry, experience that has helped him master the way to relate with people and see the best in each individual.
Chris's professional accomplishments include creating and implementing cloud computing processes, marketing campaigns specifically tailored for the Latino community, improving productivity and efficiency while reducing costs and providing administrative support for a wide variety of programs. He thrives in high pressure situations, accepts any challenge and acts as liaison for loan officers, applicants, mortgage processors, and others, ensuring communication remains open and processing times were expedited.
LINKS:
www.linkedin.com/in/csarria, www.yourtecheasy.com, www.myluda.com
www.youtube.com/user/MyLUDATV, www.chrissarria.com,
The "2013 TOP 25 ADVOCATES FOR LATINO EMPOWERMENT" AWARDS RECEPTION takes place on Tuesday, May 7, 2013, 6pm to 8pm, at the Westbury Manor. To register or for more information, call Tracey Gittere at (516) 222-0550 or TGittere@LegendaryEvents.net; or Maria Morales-Prieto at (516)319-9576.
A portion of the proceeds support the Hemsptead Hispanic Civic Association's important programs and services! 
When & Where

Westbury Manor
1100 Jericho Turnpike
Westbury, NY 11590


Friday, May 31, 2013 from 6:00 PM to 8:00 PM (EDT)
Add to my calendar
Organizer
Long Island's Champions for Familes benefits RotaCare!
RotaCare: Free Health Care for People in Need
Founded in 1992 by members of the Mineola‐Garden City Rotary Club, RotaCare was created to serve the needs of the uninsured on Long Island. It began when a group of concerned volunteers met at the Mary Brennan Interfaith Nutrition Network in Hempstead. Many of these volunteers recognized that in addition to food, the medical needs of their clients were not met adequately by the healthcare system. Through the collaborative efforts of the Rotary Club, local healthcare professionals, area residents, and Mercy Hospital, a "MASH" team was formed to operate weekly at the soup kitchen. RotaCare was born. Since its inception, RotaCare has remained a Rotary District project and supported by concerned companies, organizations and individuals to sustain its good works and benefits to the community by providing free health care to people in need. In 2007, RotaCare expanded its scope again, and moved to larger quarters at the A. Holly Patterson Extended Family Care Facility in Uniondale.
RotaCare is a 501(c)(3) non-profit registered with the State of New York.
Federal Tax ID 11-3135331
RotaCare Contact Information
Located on the grounds of the 
A. Holly Patterson Extended Care Facility
875 Jerusalem Avenue
Uniondale, NY 11556
(516) 539-9834
www.rotacareny.org
Chris Sarria to be inducted into the "2013 Class of Long Island's Top 25 Advocates for Latino Empowerment" presented by The Hispanic Network on May 7th, Westbury Manor and sponsored by Briarcliffe College!