Event Information
Location
EXIT/IN
2208 Elliston Pl
Nashville,, TN 37203
About this Event
THIS EVENT IS 18 AND OVER
No refunds - No exceptions. Lineups and times are subject to change. Any ticket suspected of being purchased for the sole purpose of reselling can be canceled at the discretion of EXIT/IN and/or Eventbrite. Valid government-issued photo ID required for entry. Tickets available at the door (if not sold out). No re-entry.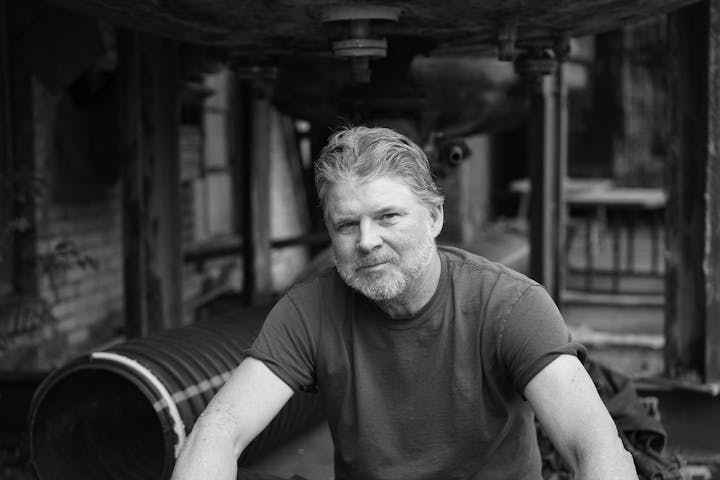 "It's hard to know how people are gonna react," Chris Knight says of Almost Daylight, his ninth album and first new recording in over seven years. "I've written songs about a lot of different things going all the way back to my first record, and some folks still think 'somebody kills somebody' is all I write about. Maybe that's why I was bound and determined to get these particular songs on this album. If people like them, then we'll be fine. But I wasn't gonna do it any other way."
For the past 20 years, Chris Knight has only made music his own way. He's released eight acclaimed albums, played thousands of electrifying live shows and built generations of fervent fans from Texas honky-tonks to Manhattan rock clubs. He's been hailed as "the last of a dying breed…a taciturn loner with an acoustic guitar and a college degree" (The New York Times) and "a storyteller in the best traditions of Mellencamp and Springsteen" (USA Today). Bottom line, he's hard-earned his reputation as one of America's most uncompromising and respected singer/songwriters. And now with Almost Daylight, Knight delivers the most powerful – and unexpected – music of his career.
Almost Daylight is very much a Chris Knight album, familiarly featuring vivid pictures of rural characters, desperate men and hardscrabble survivors. At the same time it's unlike anything Knight has done before, with formidable testaments to compassion, redemption and even straight-up love. It's an album both tough and tender, as bare-knuckled as it is open-hearted. "I do think there's a cohesiveness to this album," Knight explains in his thick Kentucky rasp. "The title is key, I suppose. Through all these songs, you could find a theme about seeking shelter."
Produced, mixed and mastered by Grammy-winner Ray Kennedy – best-known for his 30+ year creative partnership with Steve Earle as well as producing Chris' Enough Rope (2006), Trailer II (2009) and Little Victories (2012) albums – Almost Daylight also sounds like no other Knight record, with scorching guitars by Georgia Satellites founder and two-time Knight album producer Dan Baird, rich background vocals by Chris Clark, Siobhan Kennedy and Lee Ann Womack, and deeper instrumentation than ever before. "Chris had been playing some of these songs on the road and started developing ideas before we got to the studio," Kennedy says. "He and I talked about keeping the Appalachian factor with banjo, fiddle, harmonica and mandolin where it felt right. It was significant that Dan was involved, as he's the man who can play guitar with the right feeling for Chris. The background vocals really brought the fire, and this lead to ideas for piano, Hammond B-3, accordion and Wurlitzer electric piano. Everything evolved from the performance of each song and I let the songs dictate what they needed in order to evolve into an album."
"I was determined not to do any acoustic songs on this album," Chris explains. "I wanted it all to sound edgy and raw, but to feel big at the same time. We kept trying different approaches until I felt we landed on what worked. The thing is, some of my songs might take a year of writing before I even think they're ready for recording and I fretted about every one of these. I've never put a cover song on any of my records before, but there are two covers on this one. And I think it all fits together pretty good."
The album opens with "I'm William Callahan", a defiant roar fueled by equal parts pride, memories and searing guitar. "Crooked Mile" is classic Knight, a piercing take on outsiders bound by love, while the poignant "Send It On Down" is a plaintive plea for salvation. There are tales of small-town despair ("I Won't Look Back"), ominous rural menace ("Trouble Up Ahead") and melancholic break-ups ("Everybody's Lonely Now"). Chris' cover of Johnny Cash's "Flesh And Blood" – which originally appeared on the Dualtone 2002 tribute album Dressed In Black – is a poignant interpretation of Cash's ode to devotion. The plainspoken positivity of "Go On" is one of Knight's most life-affirming songs, while "The Damn Truth" is a ferociously clear-eyed look at our current cultural divide. The title track might be the most unexpected Knight song of all, an unapologetic paean to the power of love. "That's probably my favorite song on the album," Chris says, "because it's closest to the truth." He then quickly adds with a laugh, "I'm killin' people with love now." The album closes with yet another surprise; a joyfully raucous duet between Knight and longtime fan John Prine on Prine's 1973 classic "Mexican Home". "I love that song, but it took me 15 years to find a way to do it," Knight says. "I kept playing around, changing the vocal key and finally landed on the spot. I've been singing it my kitchen table for the last few years, and when we were down to the last song, I knew this should be it."
With the release of Almost Daylight, this native son of Slaughters, Kentucky (population 238) is eager to get back on the road and perform these songs for the faithful. Meanwhile, the singer/songwriter who was originally inspired by the likes of Prine and Earle now finds himself influencing a new generation of artists who revere Knight's idiosyncratic talent and attitude. "There's all kinds of different ways to make music, but this is the way I chose to do it," Chris says. "If I don't have something worth saying I'm not opening my mouth, which is probably why I took seven years to make this album." And for an artist who has always defied expectations, Chris Knight's next chapter indeed feels like the dawn of a new day. "I haven't suited everybody, but every time I get a new fan it tells me I'm doing something right," he says. "I think my previous records have set a precedent, if only for me at the very least. I just want people to think this one stands up to everything else I've done."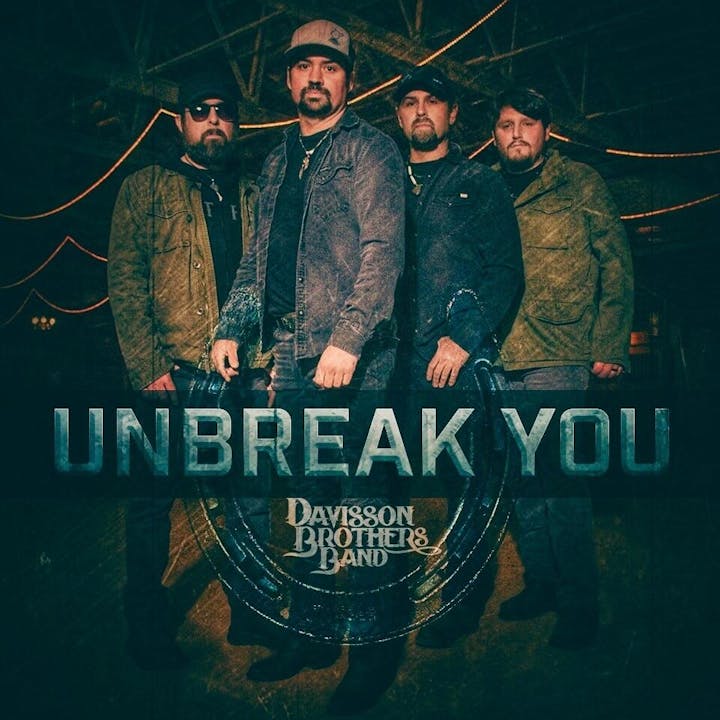 Davisson Brothers Band
"Don't lie to the man in the mirror."
That phrase is slipped in to one key moment on "Black Like Cash," one of eight songs on the Davisson Brothers Band's album Fighter. But it says much about the life and career philosophies of a rough-edged, Southern-bred foursome that's battled to keep its stylistic integrity and to carry on the deep roots of its West Virginia heritage.
"There's always somebody trying to change something about you, but we've always said we were going to be honest to ourselves, and our music, and not be anything but who we are," lead guitarist Chris Davisson says. "That's maybe held us back a little bit before, but I think it's pushing us forward now."
Changing the Davissons would be pointless, because their musical foundations are classic, obvious and etched in stone. Lead singer Donnie Davisson commands attention with his working-class, Van Zant-like vibe, and the rest of the band – including drummer Aaron Regester – gives body to a punchy throw-down sound with echoes of the Marshall Tucker Band, Skynyrd, Bon Jovi, ZZ Top, Neil Young and 38 Special. The sonics are based in old-school rock 'n' roll, while the messages support all-American fundamentals: family, self-determination and satisfaction in a job well-done.
"That's our life," Donnie says of the themes at the heart of Fighter. "Nothing's ever been handed to us. I feel like we have fought for everything we have, and we own everything we have."
Staying true to 'self and staying within your means are bedrock ideals in Fighter, laced into the small-town pride of "Po' Boyz," the stand-up-to-a-challenge commitment in "Didn't Come Here To Leave" and the burning, stand-for-something mentality of "Black Like Cash."
It's gotten them noticed. Rolling Stone Country hailed the Davisson Brothers Band as one of "10 New Country Artists You Need To Know," and they have emerged as a regular component on the festival circuit. One of those performances – at the CMC Rocks the Hunter Festival in Australia – underscored their bona fide hit Down Under with "Po' Boyz."
Fighter, recorded with ace producer Keith Stegall (Alan Jackson, Zac Brown Band), represents their show well. Donnie sings with ferocity, and the instrumental parts – from Chris' convincing solos to Regester's powerful backbeats – are delivered with sinewy directness. They recorded the basic tracks for the project live in the recording studio, creating a project that can be reproduced in a concert setting with all the voicings transmitted accurately even in a cavernous arena.
"We intentionally tried not to overdo anything," Chris says. "Less is more with us."
Making more out of the hand that life dealt them is key to the entrepreneurial heritage of the Davissons, whose family has been planted on American soil for more than 325 years. Ancestor Daniel D. Davisson served in the Revolutionary War, and his contributions to the fight for independence earned him 400 acres in West Virginia, a plot of land that has since become the heart and soul of Clarksburg. He owned a saloon near the Harrison County Courthouse and kept a livery where customers could leave their horses while they conducted business and/or drank.
Generations later, the Davissons remain committed to the area, which still boasts the Daniel Davisson DAR Cemetery. The family lives on farmland that's been handed down across time, still producing beans and garlic with the same strains grown on the land in that earlier era.
The Davissons were a musical clan – a passion for the fiddle was handed down through the family, though Chris and Donnie's grandfather broke with tradition when he picked up a guitar in the mid-20th century. Their father, Eddie Davisson, became a working musician with a band that included their uncle, Pete Davisson, churning out country, rock and blues while playing 200 days a year. And that musical legacy impacted Donnie and Chris, who carried on the family tradition with a fiery intensity.
The Davisson Brothers Band started out, of course, in Clarksburg, but began to widen its footprint, touring around the Atlantic Coast and the Southeast. They built a significant reputation in the live market, though they deliberately took their time with the recording studio, waiting 15 years before they finally made their first album. They made that decision, in part, because their own family tree had impressed upon them the concept of legacy. And a recording leaves a permanent record that they have to live with.
"We look at it like gettin' a bad tattoo," Chris says. "We've made sure we could be proud of what we did and put a lot of thought into the music and who we made it with, to make it on point like our live show is."
Though they stayed rooted in Clarksburg, the Davissons began commuting regularly to Nashville to write songs and take their music to the next level, and they became part of a significant artistic class. They count Brothers Osborne, Chris Janson, Chris Stapleton, Charlie Worsham and Tyler Farr among their buddies. Some of those artists, including Janson and Stapleton, played at Schmitt's Saloon, a bar that the Davissons owned for a time in Morgantown, West Virginia. And Janson introduced them to Stegall.
"We picked Chris up randomly," Chris Davisson remembers. "He ran out of gas down in Franklin, Tennessee, and he was on the side of the road after we had left the Castle Recording Studio one night. There's this boy standing off the side of the road with the hood up, so we stopped and helped and ended up getting him some gas and exchanged phone numbers. We found out he was an artist and we'd heard of him. The next week, he was in West Virginia with us touring and opening shows for the Davisson Brothers."
Another of their friendships connected the Davissons to their manager. They bonded with Nashville music entrepreneur Clint Woolsey, who casually mentioned that at some point they would be getting a call from his dad, Erv Woolsey. They knew who Erv Woolsey is – George Strait's longtime manager – but they hadn't realized that Clint was related. They took a meeting, of course, and a bond formed immediately.
"He's more like family than our manager," Chris says of Erv.
With those musical relationships solidified, Fighter – their sophomore album – documents the Davisson Brothers Band's sonic lineage. The buzzing, party spirit of "Get Down South," the die-hard resilience of the Southern rock ballad "Breathe" and the plaintive celebration of their homeland in "Appalachian American" all show facets of their deep-rooted musical storyline. Bluegrass stalwart Ronnie Bowman provides the third voice in the project's three-part harmonies, and the collection ends with a fiddle vamp that symbolizes a ritual from the Davisson's West Virginia history.
They carry that history with them now on the road. The Davissons stock up on canned vegetables from the family farm when they tour the U.S., they feel the ancestral pride in the blue-collar messages on Fighter, and they even found a common bond when they toured working-classic Australia in 2018 to support their new-found popularity in the southern hemisphere.
"Every kid there was doing the dance from the video, singing all of our songs word for word," Donnie says. "It was the greatest feeling in the world. That was our dream come true, to stand on a stage like that in front of 20,000 or 30,000 and have all those people singing your song when you've never been there and you're a long ways from home."
There's a sibling rivalry in the Davisson Brothers, but it's what helped develop the "fight" in Fighter.
"If you spent 300 days a year with Jesus, you're bound to get in an argument," Donnie says with a laugh. "But the next day when you wake up, we're still brothers."
The Davisson Brothers Band is still out there slingin' it, bringing the blood, sweat and tears from the American heartland to a world that increasingly recognizes and appreciates the real thing.
"We're still fighting, you know," Chris Davisson says. "We're still moving forward and kicking down doors. We don't like to ask for too much from people. We just put our heads down and work."
And when they check in with the man in the mirror, there's no need to make up stories or excuses. The Davisson Brothers Band is enjoying its success. They got it honest.
Performers
Date and Time
Location
EXIT/IN
2208 Elliston Pl
Nashville,, TN 37203
Refund Policy