Chris Brashear & Peter McLaughlin in Concert at the Elks - March 25th, 2022
About this event
Chris Brashear & Peter McLaughlin 2 shows! 3 & 7pm
Friday, March 25th, 2022, The Elks Performing Arts Center Crystal Ballroom
"This is amazing musicianship that demands repeated listening!" ~ Flatpicking Guitar Magazine
When National Flatpicking Guitar Champion Peter McLaughlin and multi-instrumentalist Chris Brashear joined forces in 1992, heads turned. Sibling-like harmonies and stunning instrumental virtuosity was to be expected. But their singing and songwriting put them in a class all by themselves. Drawing from the unique stories and landscapes of the Southwest, as well as from their own life experiences, these two kindred musicians have carved a unique place for themselves in the grand tradition of duet singers and in the larger world of acoustic music. Seating is limited to create a safe and comfortable experience. Cash Bar.
Since his co-founding in 1988 of the bluegrass band, Kentucky Rose, Chris Brashear has also earned a well deserved reputation as a creative and visceral songwriter. A founding member of a stunning super-group of bluegrass musicians in Perfect Strangers (featuring Jody Stecher, Peter McLaughlin, and former Bluegrass Boys Bob Black and Forrest Rose), he continues to perform and record with champion guitarist Peter McLaughlin, and most recently as the fiddler/mandolinist with Robin and Linda Williams and Their Fine Group.
Peter McLaughlin is an acclaimed acoustic guitarist, songwriter, vocalist, performer, recording artist and music instructor located in Tucson, AZ. In 2011 Peter's current band, The Sonoran Dogs, was formed out of a tour with the late Japanese guitarist, Maro Kawabata. The "Dogs" continue to perform regularly at various festivals and concert venues. In 2013 Peter was inducted into the Tucson Musicians Museum.
"With a voice both plaintive and lyrical, and with a keen ear for language, Chris Brashear continues to be one of the finest writers and exponents of the sentimental song. ~ Bluegrass Unlimited
A Folk Sessions Third Thursday Production. Co-sponsored by The Elks Performing Arts Center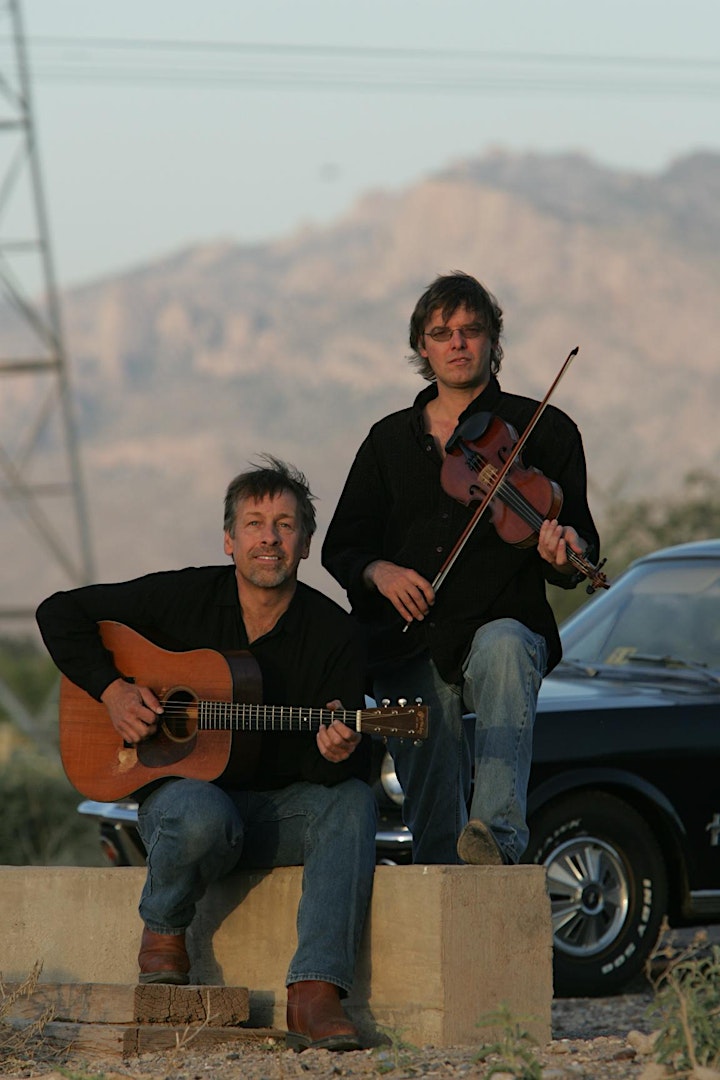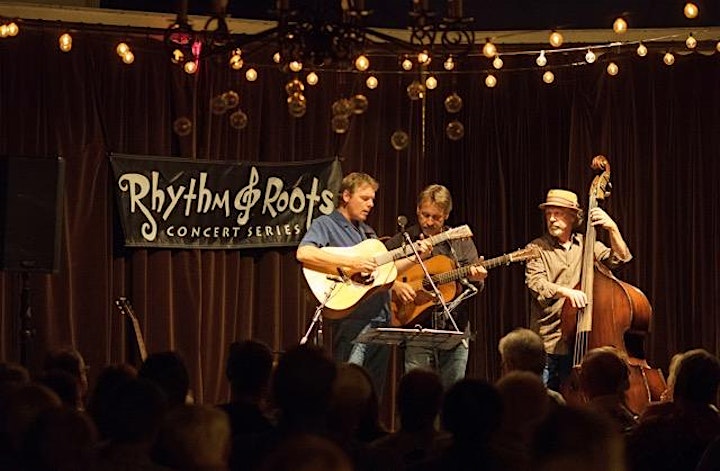 Organizer of Chris Brashear & Peter McLaughlin at the Elks Crystal Ballroom
The Folk Sessions has established a loyal following, producing quality radio programs and live concerts, and providing a community voice for Arizona businesses and organizations offering valuable services. We present the popular Highlands Center and PCA concert series, as well as producing two Folk Sessions Music Collections. The Folk Sessions can now be heard on Prescott Public Radio 89.5 fm in Arizona.