We are honored to be bringing back multiple-Grammy award winning jazz legend, Chris Botti to the Golden State Theatre!
About this event
Show Schedule:
Doors: 7:00pm
Show: 8:00pm
COVID-19 INFO:
The Golden State Theatre is committed to the safety and health of every patron. This event's status may change due to developing local, state, and federal safety policies, but we'll keep you posted if that's the case. This show is being sold assuming no COVID-19 restrictions.
Refund requests will only be honored if this show is canceled or needs to be postponed for any reason. Refund requests will NOT be honored if a change of venue (i.e. an outdoor venue) is required due to local, state, or federal safety policies.
Chris Botti:
For over two decades, Grammy Award-winning master trumpeter and composer Chris Botti has amassed a spectacular variety of honors, including multiple Gold and Platinum albums, to become the largest selling instrumental artist in The United States. There's nothing like a Chris Botti concert. He's the complete package: a dazzling trumpeter at home in everything from jazz to pop to rock, a brilliant bandleader who lets his players shine, and a born showman whose joy at being onstage is infectious. See him live and you'll understand why some of the world's biggest musical stars have been eager to share his stage. His mesmerizing performances with a stunning array of legends such as Sting, Barbra Streisand, Tony Bennett, Yo-Yo Ma, Frank Sinatra, Paul Simon and Andrea Bocelli have cemented his place as one of the most brilliant and inspiring forces of the contemporary music scene. Whether he's performing with illustrious symphonies or at renowned venues around the globe, his unparalleled crystalline and poetic sound transcends musical boundaries.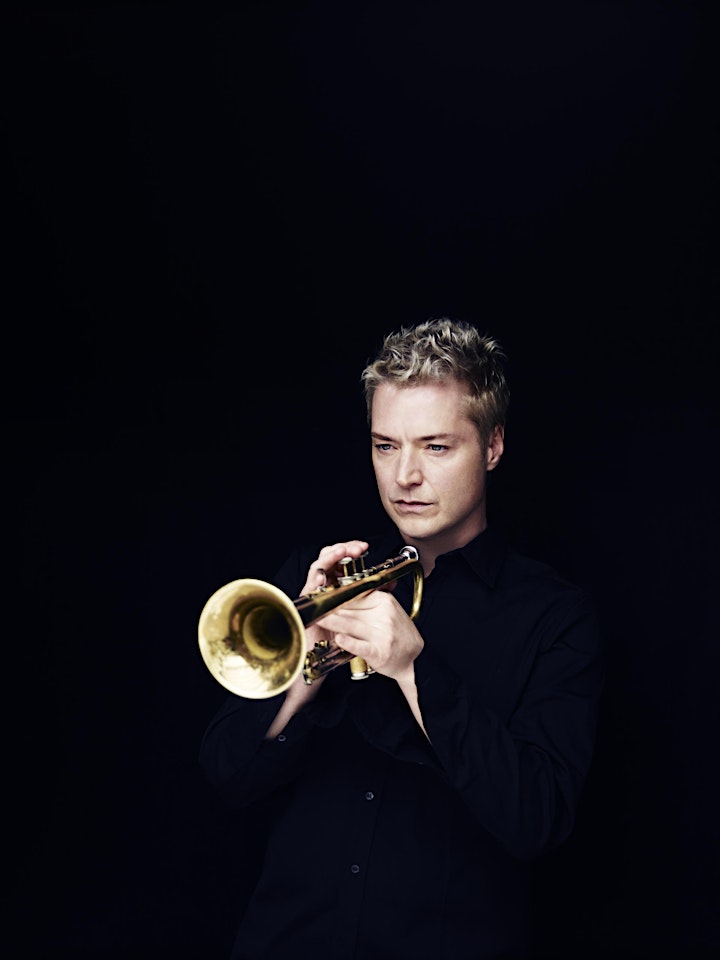 Performers
Date and time
Location
Refund policy
Designed by the noted San Francisco architectural firm of Reid & Reid, the Golden State Theatre is a atmospheric movie palace. The interior features walls inspired by a Moorish castle and the ceiling has a fresco of a "canopy" with slight borders of "sky" showing around the perimeter. This gives the feeling of sitting in an open-air courtyard. The theater was originally equipped with lighting to simulate sunrises and sunsets.