Chris Anderson and Nicole Belanus

Saturday, May 7, 2016 from 6:00 PM to 10:00 PM
Event Details
Dear Friends!
I'm especially psyched to have this double feature of wonder full women the day before Mother's Day! Mom's and kids of all ages are always welcome! Read on and come on out to Stillwaters. The new event tent will be up so the show goes on rain or shine!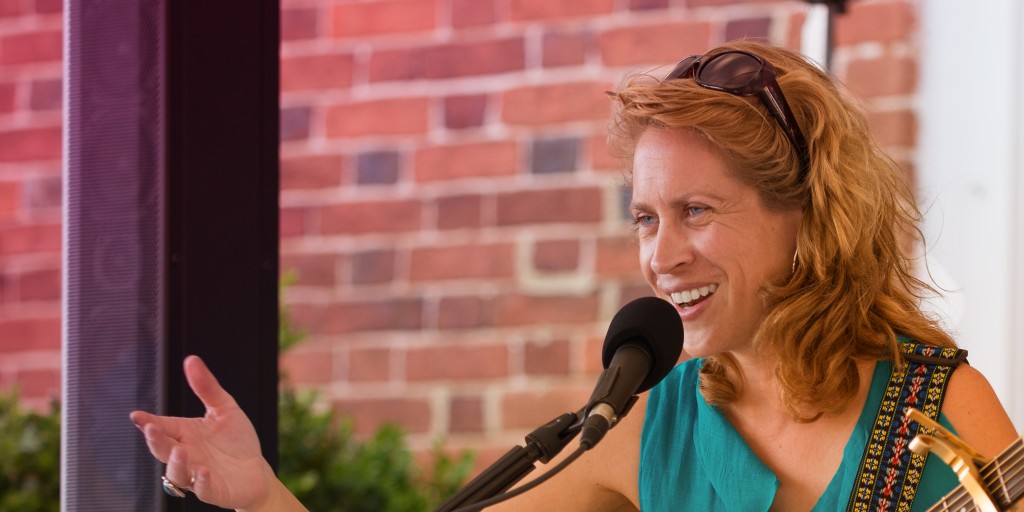 Nicole Belanus is a singer-songwriter who delivers a strong vocal performance with memorable melodies for fans of Sheryl Crow and Shawn Colvin.  Originally from Michigan, Nicole has been featured on numerous radio stations and has performed in a variety of venues across the United States.  She was named best emerging artist at the Sea Level Songwriting festival, and was recipient of the "Best Vocalist" award from Singer Universe Magazine in Los Angeles.  Since coming east Nicole has received an honorable mention in the Mid Atlantic Songwriting Contest and her latest album "Common Thread" has been nominated for a Wammie award by the Washington Area Music Association!  Check out this beautiful music video for her song Amelia Filmed at The Flying Circus of Bealeton, Virginia and the Epicure Cafe in Fairfax, Virginia by Steve Pendlebury stevependlebury.com.  www.NicoleBelanus.com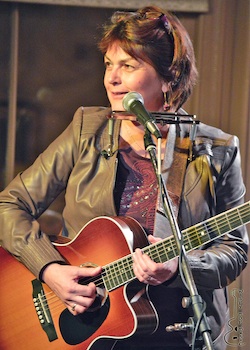 Northern Virginia Songwriter Chris Anderson writes refreshingly quirky originals, blues, oldies, and Americana songs, featuring fierce guitar leads and complex harmonica riffs. Her voice is often compared to Mary Chapin Carpenter, and her performances are always surprising, complex and fun! Honest and hopeful, Chris' lyrics articulates what many of us are thinking with poignancy rather than poison.  Her evocative songs are delivered with wit, wisdom and plain ol' fun. 
Chris also plays nicely with others. The first time I met Chris was  at the Epicure. I was enjoying her performance with her band the Harried Americans Roadshow (Bruce Lebovitz on violin, Mark Johnson on keyboard, guitar and bass and Ron Goad on percussion). She has an incredible "ear" to hear a song the first time and what's even better, the Grace to know when and where and what to add to the "conversation" of the song. I invited her to "sit in" with my set and then promptly booked her for you to hear here at Stillwaters. http://Chris-Anderson.info
Peace through Music
Mary, Jeff and Dug the dog
When & Where

Stillwaters
4279 Janes Ln
Marshall, VA 20115


Saturday, May 7, 2016 from 6:00 PM to 10:00 PM
Add to my calendar
Organizer
Supper and Songs is a house concert series hosted by Stillwaters Foundation volunteers Mary Shapiro, Jeff Wolf and friends to "build community and create Peace through Music". We have events at least once a month which include a potluck SUPPER (at 6 pm) and SONGS by professional touring musicians (concert time depends on the day). We end with dessert and a fun, informal open mic (where anyone who wishes shares poetry, stories and songs). "Tickets" are donations to the performers and are available on line or at the door. All ages are always welcome, and polite pets on leash when we're outdoors (April to Oct). We provide chairs and potluck supplies and Stillwaters' big beautiful event tents provide shelter (so the show goes on, rain or shine).  Questions? Call Mary at 540-364-1739. We look forward to meeting you!

* * * OFF SITE events: Note location & READ details. See you there! * * *

* * * * *
2018 Stillwaters SUPPER AND SONGS Calendar
SATURDAY, JANUARY 6, 7:00 PM
Lea
SATURDAY, JAN. 27, 7:00 PM
Rupert Wates, melodic art / folk with a splash of jazz

*** SUNDAY, FEB. 11, 4:00 PM ***
Sparky and Rhonda Rucker, award winning history in story & song

*** SUNDAY, MARCH 18, 4:00 PM ***  
Celebrate Spring with
Woven Green

*** SATURDAY, APRIL 28,  7:00 PM ***
Chris Anderson & The Harried Americans 
   SATURDAY, MAY 19, 7:30 PM
Melissa Chavez and friends, classical and opera
 
3rd Annual
Solstice Soul Shine Festival
with WOVEN GREEN
JUNE 15, 16, 17
Music, drumming, healing village, labyrinths, sound bath, yoga,  workshops, organic food, and camping!
 
SUNDAY
SUNDAY, JUNE 24, 7:00 PM
"WOMEN WAGE PEACE" documentary premier of Israeli and Palestinian women working together for peace and reconciliation. http://jerusalemprayerproject.org/women-wage-peace/
SATURDAY, JULY 7, 7:00 PM
St. Thom Cats
SATURDAY, JULY 21, 7:00 PM
SATURDAY, SEPT. 1, 7:30 PM
Isabel Taylor: singer-songwriter grounded in 60s and 70s acoustic folk

SATURDAY, SEPT. 22, 7:30 PM
Orpheus Jazz: standards we dance to!



SATURDAY, NOV. 3,  7:00 PM
Dan Frechette & Laurel Thomsen: diverse & harmonious violin & guitar

SATURDAY, NOV. 17, 6:00 PM
"A Heart for Art"  5th Annual pARTy featuring musicians,
poets, & visual artists sharing their original affordable GIFTS

* * * OFF SITE events: Note location & READ details. See you there! * * *
Marshall, Virginia is 45 miles west of Washington, DC. just 3 miles off 66.