Description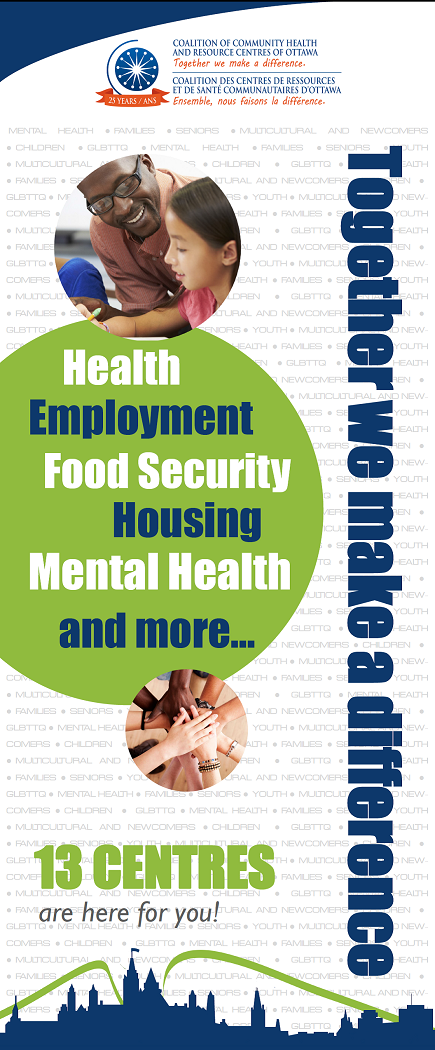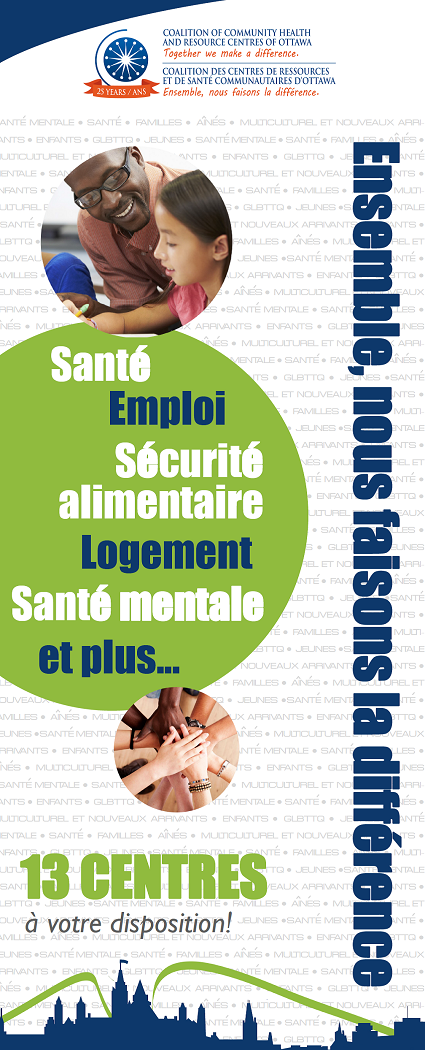 There is a CELEBRATION coming…
The Coalition of Community Health and Resource Centres of Ottawa is celebrating its Silver Jubilee in 2015. The Coalition will be marking this special year with events this Fall.
Join us for a fun evening of music and laughter at the stunning Museum of Nature. Connect with old friends, and meet new ones. With special door prizes, silent auction items and a live art installation! Cost $35.00 per person, complimentary hors d'ouevres, Cash Bar.
We invite current and past staff, board members, partners and clients to join us for this milestone...sign-up today, tickets are limited!
Il y aura bientôt une CÉLÉBRATION…
La Coalition des centres de ressources et de santé communautaires d'Ottawa fête son jubilé d'argent en 2015. La Coalition soulignera cette année spéciale en présentant plusieurs événements cet automne.

Soyez des nôtres pour une soirée divertissante remplie de musique et de rires au resplendissant Musée de la nature. Retrouvez de vieux amis et nouez de nouvelles amitiés. Il y aura des prix de présence, un encan silencieux et la création sur place d'un tableau ! Coût: 35,00 $ par personne. Hors d'œuvres gratuits. Bar payant.

Nous invitons les anciens et actuels employés, les membres du conseil d'administration, les partenaires et les clients à se joindre à nous pour ce moment important de notre histoire...inscrivez-vous dès aujourd'hui car le nombre de billets est limité !

Organizer of CHRC 25th Anniversary Celebration

The Coalition is a strong Ottawa-wide network of 6 Community Health Centres and 7 Community Resource Centres, which work together in developing and providing community-based health and social service programs for residents inurban, suburban and rural neighbourhoods from Cumberland to Osgoode to Goulbourn.
 La Coalition est un réseau solide de 6 centres de santé communautaires et de 7 centres de ressources communautaires d'Ottawa dont l'excellente collaboration permet d'élaborer et d'offrir des programmes communautaires de santé aux résidants des quartiers en milieu urbain et rural, ainsi qu'en banlieue, de Cumberland à Osgoode  à Goulbourn.