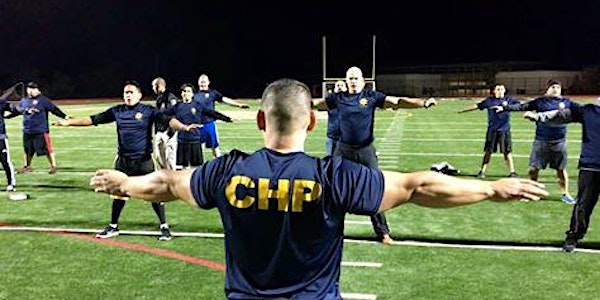 CHP Applicant Preparation Program Workout- REDWOOD CITY CHP OFFICE
Redwood City - CHP Workout
When and where
Location
Redwood City CHP Office 355 Convention Way Redwood City, CA 94063
About this event
The Redwood City CHP Office will be conducting a workout at the Redwood City CHP Office, as a part of the Applicant Preparation Program (APP), RAIN OR SHINE! 
These workouts are designed to assist individuals to prepare for the CHP Physical Abilities Test. The duration of each session is approximately 2 hours, which includes time for applicants to ask questions about the hiring process and the CHP Academy. It is a great opportunity to stay in shape and show your interest in the CHP!
Attendees shall wear appropriate athletic workout attire free of any large logos or inappropriate material. Attendees should bring necessary items such as a workout towel and proper hydration. First-time attendees of the APP Workouts are required to print out and complete the Applicant Preparation Program Waiver.pdf, and bring it with them to the workout.
Click Register NOW!