CHOW MEDICAL QIGONG Level 1 Intensive Training - Hawaii, December 2017!

Saturday, December 9, 2017 at 9:00 AM

-

Sunday, December 10, 2017 at 6:00 PM (HST)
Event Details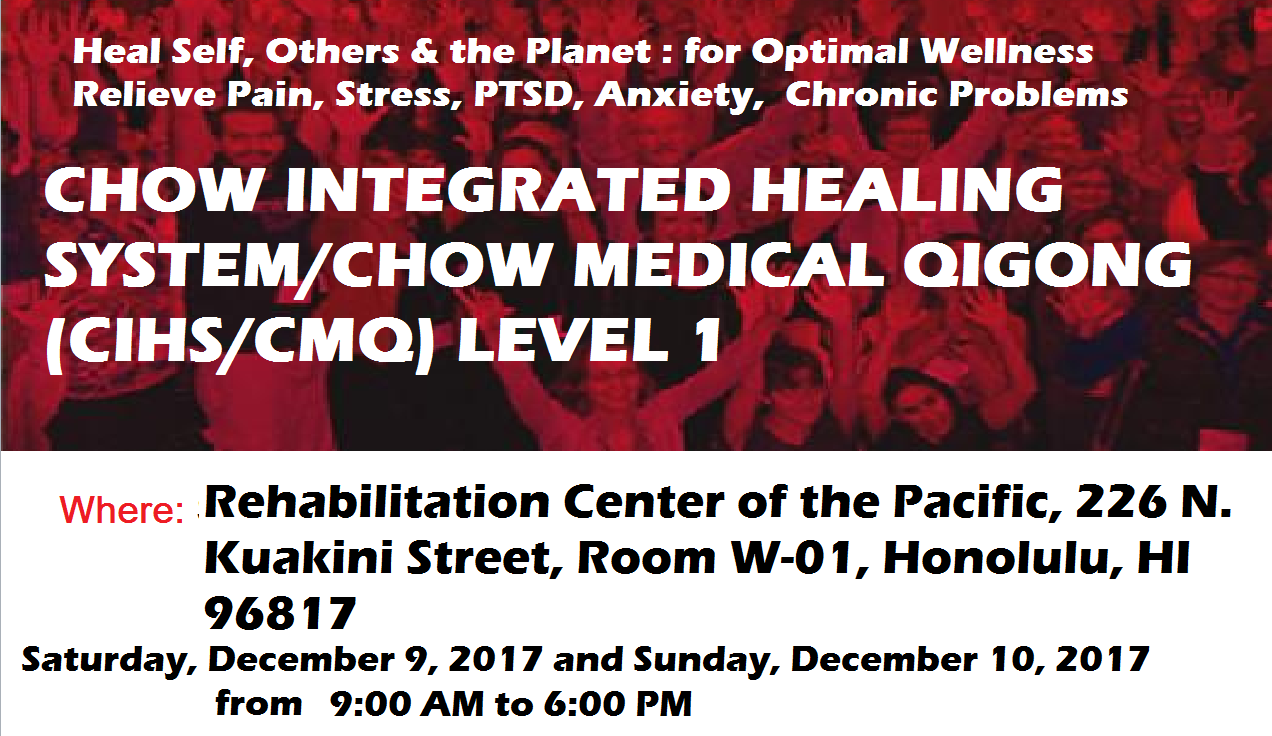 ABOUT THIS LIFE-CHANGING PROGRAM
Qigong is an essential part of Traditional Chinese Medicine (TCM). Through specific meditations and physical & mental energy exercises designed by Dr. Chow, you will learn and experience the innate healing energy that exists within each of us. Dr. Chow survived 3NDEs. You will be taught how to connect deeply with the internal power that is there to guide and heal you physically, emotionally, mentally, and spiritually in harmony with nature. Included is the role of nutrition, water, and air along with Qigong. Seeking CEUs for nurses and acupuncturists. Expand or develop a new sustainable career in the healing field. Thrive in today's troubled world! Learn to enjoy peace, health and wealth. Learn a self-healing system (CIHS/CMQ).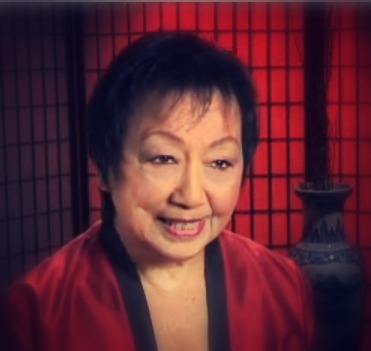 WORLD RENOWNED GRANDMASTER DR. EFFIE CHOW and associates.
(DR. Terry Shintani - Aug only: Ann Colichidas, SF -October only)

"Effie Chow is one of the strongest energy-based healers and acupuncturists I have met and I have seen with my own eyes some of the remarkable results of her Qigong work"- Dr. Deepak Chopra
"The work of Dr. Chow is impressive. She has had remarkable success where others have failed."- Dr. Thomas Malone, (Former) Deputy Director, National Institutes of Health

PROGRAM PRESENTED BY EAST WEST ACADEMY OF HEALING ARTS and Global Dragon Television EWAHA is a non-profit organization dedicated to integrative medicine with focus on traditional Chinese medicine and Chow Medical Qigong. GDTV Chinese/English news & programs over 30 nations. Bases: Beijing, Washington, New York

FOLLOW: www.twitter.com/eastwestqi LIKE US: www.facebook.com/eastwestqi
WEBSITE: www.eastwestqi.com EMAIL: eastwestqi@aol.com
View: Discoveries in Alternative Medicine PBS Television on Dr. Chow Medical Qigong
https://www.youtube.com/watch?v=J-y-Nm_WMP0

CHOW QIGONG FOR VETERANS and YOUTH
As part of our Chow Qigong for Veterans Project, all our classes will have a secial focus for any veterans /youth attending!  Limited # of scholarships for Veterans/youth & others are available. Send resume and letter why you wish a Qigong scholarship to eastwestqi@aol.com. We invite veterans & their families/friends
to attend and be part of a powerful healing force!
TESTIMONY FROM CHOW QIGONG PROGRAM ATTENDEE: Jerry C- Vietnam veteran with PTSD, depression, pains, 30 years disturbed sleep. After 2 hours Chow Qigong program,
"First time in 30 years I slept like a baby without moving, & no pains upon waking. After morning Chow Qigong exercise/meditation I felt whole and peaceful". View http://vimeo.com/57764959 by Missourian News at Chow Medical Qigong Workshop at the Truman VA Hospital in Columbia. Missouri.
Weekly practice classes available.  Private Consultations are available each weekend for registered students and family/friends. $350 per academic hour.  
Must prepay to confirm appointment.         
Email:  eastwestqi@aol.com         
Website: eastwestqi.com
Have questions about CHOW MEDICAL QIGONG Level 1 Intensive Training - Hawaii, December 2017!?
Contact the organizer
When & Where

Rehabilitation Center of the Pacific
226 N. Kuakini Street, Room W-01
Honolulu, Hawaii 96826


Saturday, December 9, 2017 at 9:00 AM

-

Sunday, December 10, 2017 at 6:00 PM (HST)
Add to my calendar