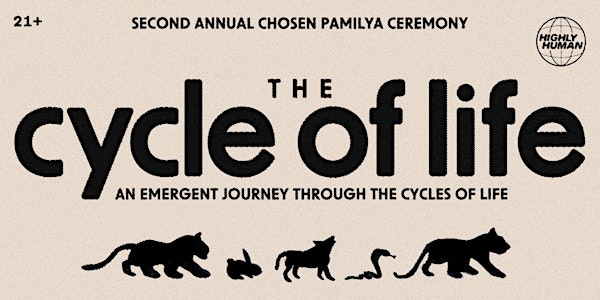 Chosen Pamilya: The Cycle Of Life
Join us for the 2nd annual Chosen Pamilya Ceremony for an emergent journey through the cycles of life.
Refund Policy
Contact the organizer to request a refund.
Eventbrite's fee is nonrefundable.
About this event
We invite you to close the year with an emergent journey through the cycles of life at this year's Chosen Pamilya Ceremony. Together we will cultivate a sacred space to process grief, ground in the present, and vision a future of all possibility. This 2.5 hour virtual gathering will highlight guides and practitioners who will take us on a journey from our minds to our spirit and back into our bodies.
Many of us have been in this space of transition and transformation for a while now. Shedding old layers and emerging into new experiences. Cycling in and out of the familiar and the unknown. As spiritual beings, we ebb and flow in the cycle of our human life — swaying between our emotions and our consciousness. All of which has led to this year's ceremonial theme.
The gathering is open to all, however we prioritize & center QTBIPOC identifying folks.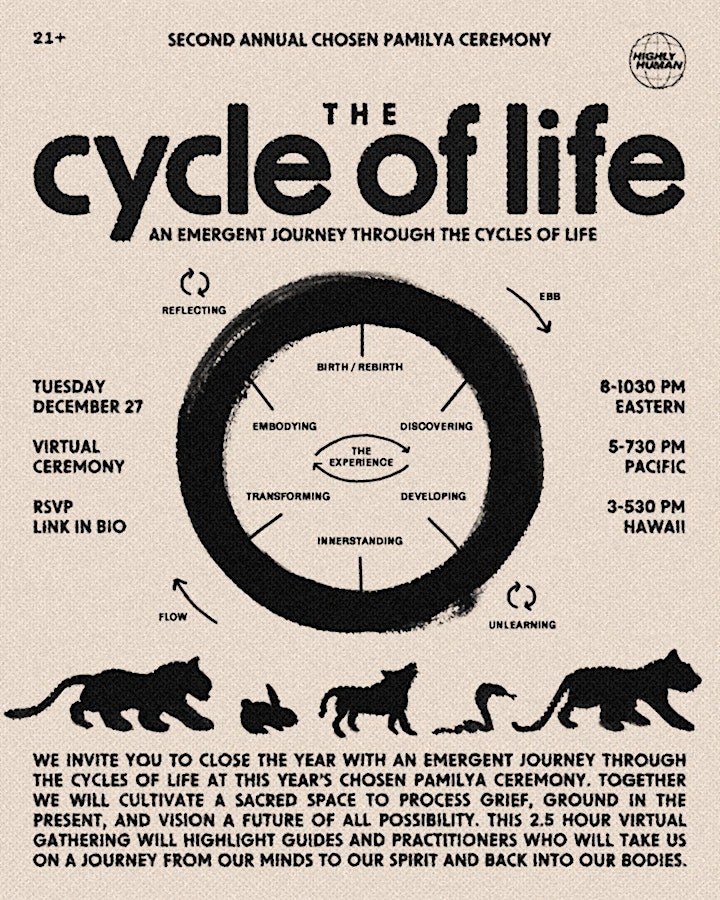 Prepare The Essentials
✏️ Have a journal or pieces of paper along with a writing tool nearby for any messages that may come through during the experience. We will also have moments for journaling, reflection, and releasing.
💧 Stay hydrated! Have a glass or pitcher of your hydration of choice nearby.
🌿🍄 Get your 420 and/or psychedelicious goodies ready! If you plan on consuming or partaking in herbal libations, please use your best discretion and discernment. If this is your first time using herbal goodies, we do not recommend consuming during the event.
🌻 Lastly, take it all one step at a time and remember to take deep full breaths in and exhale out. We are gathering for connection, not perfection.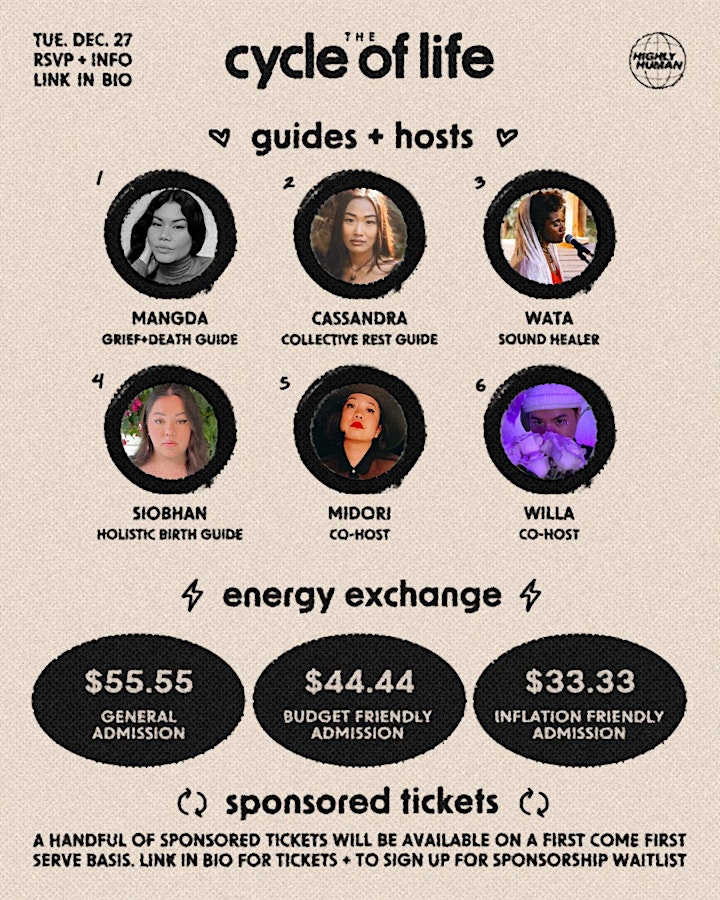 Questions? Comments?
Connect with us on the social medicinals
Instagram @HighlyHuman