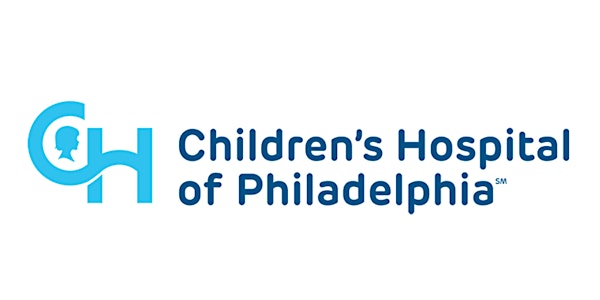 CHOP Pediatric Psychology Perspectives Webinar Series
CHOP Pediatric Psychology Perspectives Webinar Series
About this event
From In Utero to Transition: Supporting Medically Complex Youth and Their Families Across the Lifespan
Working with Complex, Medically Involved Patients and Families: The Need for a Paradigm Shift
The Children's Hospital of Philadelphia Department of Child and Adolescent Psychiatry and Behavioral Sciences presents a new webinar series: CHOP Pediatric Psychology Perspectives.
The theme for 2022 is: From In Utero to Transition: Supporting Medically Complex Youth and Their Families Across the Lifespan
Our second of three presentations will be titled "Working with Complex, Medically Involved Patients and Families: The Need for a Paradigm Shift", presented by Dr. Paul Robins.
Paul M. Robins, Ph.D. is a Professor of Clinical Psychiatry at the University of Pennsylvania Perelman School of Medicine, the former Director of Pediatric Psychology at Children's Hospital of Philadelphia, and a Fellow of the American Psychological Association. He is currently leading an effort through CHOP's Department of Child and Adolescent Psychiatry and Behavioral Sciences to develop a center that transforms the behavioral health care of children and adolescents by focusing on families in behavioral health assessment, health promotion, and clinical care.
We invite all psychologists, behavioral health professionals, and trainees of all levels to attend and learn more about our innovative programming and evidence-based approach to supporting medically complex patients and families across the lifespan.
The Children's Hospital of Philadelphia is approved by the American Psychological Association to sponsor continuing education for psychologists. The Children's Hospital of Philadelphia maintains responsibility for this program and its content. This program is approved for 1 CE credit. In order to be eligible to earn CE credit for the webinar, attendees will need to be present for at least 50 minutes.
Learning objectives:
Discuss the implications, both positive and negative, of a paradigm shift that suggests optimal pediatric mental health care must be family mental health care.
Consider assessing family-based psychosocial risk upon initiation of treatment.
Identify steps toward clinical operationalization of focusing on family relationships within clinical care models.
Consider implementing steps toward integrating prevention and wellness into your clinic models.