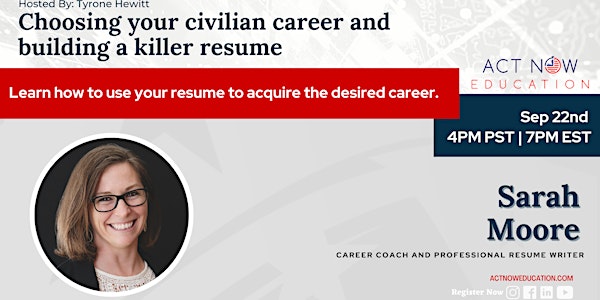 Choosing Your Civilian Career and Building A Killer Resume
Learn how to use your resume to acquire the desired career.
About this event
One of the hardest things for Service Members to do when they leave the military and start looking for jobs in the civilian world is to turn their military skills into skills that civilian employers can understand.
Are you a Transitioning Military Member who is getting ready to leave the military? We are here to help!
In this webinar, you'll learn about 
How to talk about your military experience in the language of business and civilian life, with examples
What employers want to see in a candidate
Different kinds of resumes and which ones might work for your career change or job search goals
Formatting and writing a resume: What to do and what not to do