Choosing the Right Hosting and What is Responsive Design?

Wednesday, December 5, 2012 at 7:00 PM (EST)
Event Details
Shared, Virtual Private, Cloud and Dedicated Servers...

Choosing a webhost a daunting task. There are thousands of hosting providers to choose from, so how do you pick the best one?

Looking in to webhosting is an obvious need for anyone who is building a website. Sure, we've all heard of Godaddy, but we also all know that just because they have a good marketing team, doesn't mean that the service is guaranteed to be the best, much less be the right fit for your business.

To make choices even more difficult, you can choose different hosting options from the same web hosting company too. You could sign up for shared, virtual private server, dedicated server, or a cloud server hosting plan! How the heck does anyone pick the right hosting plan???

Well, on December 5th at 7:00 p.m., we'll clear up all these questions in one definitive night of website and hosting talk!
We have yet another special guest night at the Joomla! Detroit Meetup! The guys over at Liquidweb.com (web hosting provider, and the company that hosts joomladetroit.com) will be on hand to not only provide insight from an industry point of view, but they will be also showing us how to set up the site on a new hosting platform correctly for anyone who's apprehensive with the process.

You will learn:
About different types of hosting
What to think about when choosing your hosting and building your website
Do you need those extra bells and whistles, like security and load balancing?
Does an E-Commerce (online store) website have different requirements than a small business site?
Plus how to set up your site the right way!
Responsive Web Design... What is it?
For anyone who's been at the last couple meetings, both Shane, David and I threw around the term "responsive web design", which is one of the hottest topics in today's web building environments!
Simply put, there are many people who access the internet now via smartphones and tablets. Is your website compatible with mobile devices, or does your content go off the screen and is otherwise, unreadable? These days, having a website that will format itself to a mobile device is essential!
We'll also have powerhouse Guest Speakers, Lyndsay Dusek of Meadofete Media and Ross Johnson of 37designs.com on hand to speak on the subject. Both have worked on the Detroit Zoo websites and other major holdings, and are considered a local authority on the subject.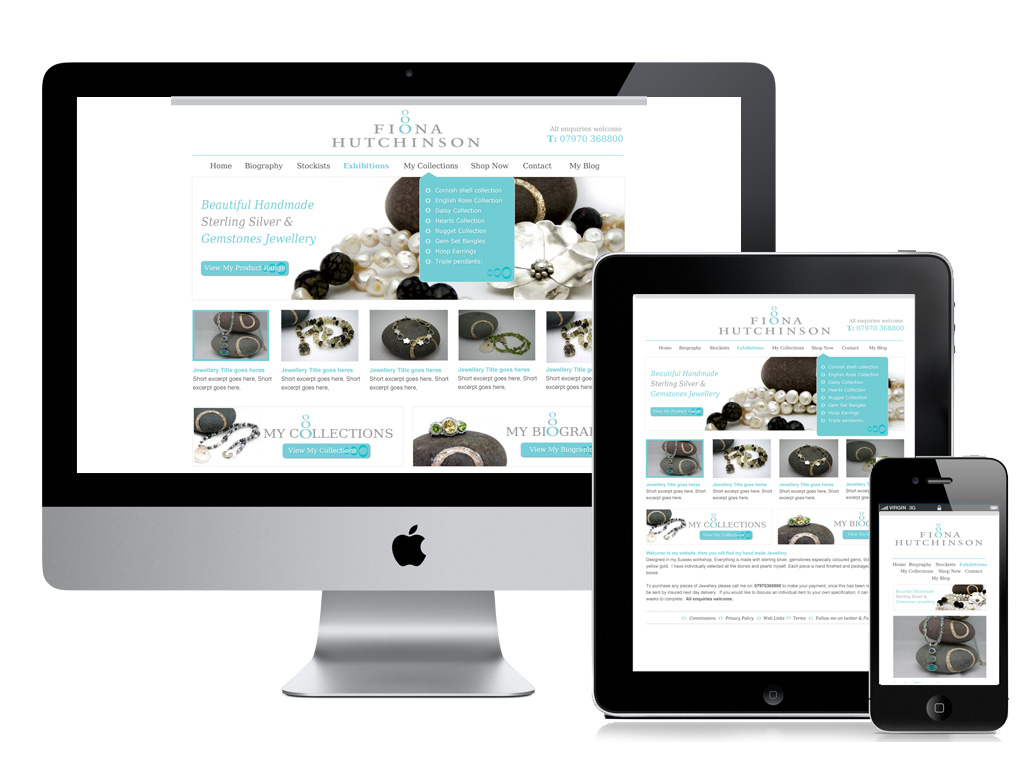 Liquidweb.com is a Michigan Business!
Liquid Web Inc. is a privately held managed web hosting company founded in 1997, with three wholly owned data center facilities located in Lansing, Michigan. Liquid Web is a leader in the professional web hosting market with an unwavering dedication to providing the best hosting products available. Liquid Web has over 20,000 clients served in over 120 countries. Liquid Web has also received the INC.5000 Fastest Growing Companies award in 2007, 2008, 2009, 2010, 2011 & 2012.
Meadofete Media - Ann Arbor, MI
Meadow Fête is a graphic and web design company based in Ann Arbor, Michigan. Our focus is web-based interface design and print media. We develop creative marketing strategies to help you inspire and effectively connect with your clients.
37designs.com - Ann Arbor, MI
"3.7 is not your typical, oversized, all-you-can-eat interactive agency. Rather, they focus on doing their favorite things very well. What does this mean for you? Higher quality work. Expert advice. A good working relationship. Sparkles and cupcakes."
When & Where

Detroit Zoo - Wildlife Interpretive Gallery Theater
8450 W. 10 Mile Rd.
48067


Wednesday, December 5, 2012 at 7:00 PM (EST)
Add to my calendar
Organizer
Joomla User Group Detroit