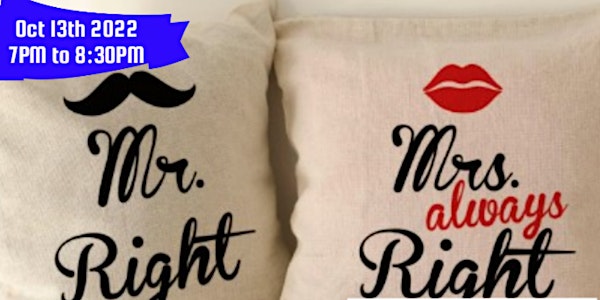 Choosing The "Right" Dating Battles
Let's discuss the Christian dating issues and get some insight on the battles of "right" and "wrong" perspectives.
About this event
We all have a middle ground when it comes to dating; the lines we don't cross, the amount of effort we put in, and the topics we don't discuss with our partners. Do you have pending questions or opinions about perfectionists, narcissists, passive, or realist Christians? How does this affect your dating interactions? Do you believe love overcome all obstacles? What about facing challenges you deem are rightful deal-breakers, but your partner is God-fearing and consistent with their growth? Do you call it quits, or do you steadfast and become unmovable? Is there a timeline for your partner's change? Let's dive into this pool of questions and enlighten everyone about the Christian dating woes and testimonies.