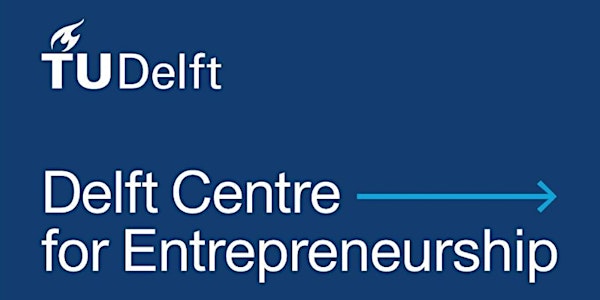 Choosing Entrepreneurship Electives - Lunchtime Information Meeting
Join this info session to discover how you can begin your entrepreneurial journey while studying at TU Delft in Q3 of the academic year
When and where
Location
Delft Campus Building 31 Jaffalaan 5 TPM - Hall C 2628 BX Delft Netherlands
About this event
Why Technology-based Entrepreneurship?
Ever considered the advantages of developing a more entrepreneurial mindset to help launch your professional career.?
Perhaps you want to investigate the commercial potential of a business model or technology you have come across or developed during your studies.
For sure, you want to kick-start your professional network before you graduate! And you want to do all this with academic credits!
No problem, courses from the Delft Centre for Entrepreneurship are open to all TU Delft master's and PhD students from any faculty.
The 3rd academic quarter (Q3) starts on Monday, 13 February. You can already register on BrightSpace for master elective courses. Choose from either of the THINK, ACT or START categories. Each is suited to different learning styles and future entrepreneurial ambitions:
THINK
In THINK classes, you learn about conceptual models and methodologies essential to understanding entrepreneurial and innovation processes using existing business cases.
ACT
In ACT classes, you become an entrepreneur. You start with a business idea or technology, test its validity, and build a viable and defensible business model – a roadmap to a sustainable innovation-driven company.
START
Suppose you already have made progress with your business idea. In that case, START classes enable you to move into the execution phase by focusing on the operational aspects of building a successful business.
Location: In person or online
To learn more about these exciting high-impact courses, join either in person with a free lunch (TPM-Hall B) or online (https://tudelft.zoom.us/j/92964999504). Please reserve the right ticket so, we know how many sandwiches to buy.
For further details, visit the DCE website or email dce@tudelft.nl. You can already register for a course of your choice on BrightSpace.