Choose954 Presents Meet The Artist Featuring Photographer Noël de Christián

Friday, June 21, 2019 from 6:00 PM to 9:00 PM (EDT)
Event Details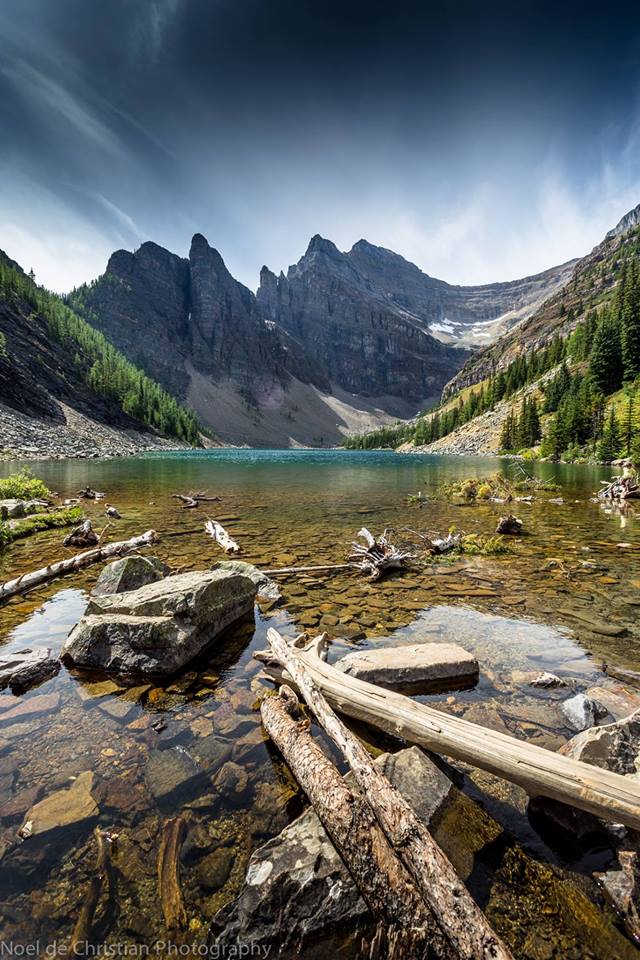 Every artist has a story, and Choose954 is dedicated to telling the stories of the creatives that make our community great. In the 3rd installment of their "Meet The Artist" series, art appreciators and culture crusaders will have the opportunity to meet, speak with, and learn from world renown phtoographer Noël de Christián.
The evening will feature a preview of Noel's latest exhibit, an artist talk moderated by Choose954 & Art Fort Lauderdale Co-Founder Evan Snow, and light bites and refreshments. While this event is complimentary to attend, we do ask that you RSVP with Eventbrite.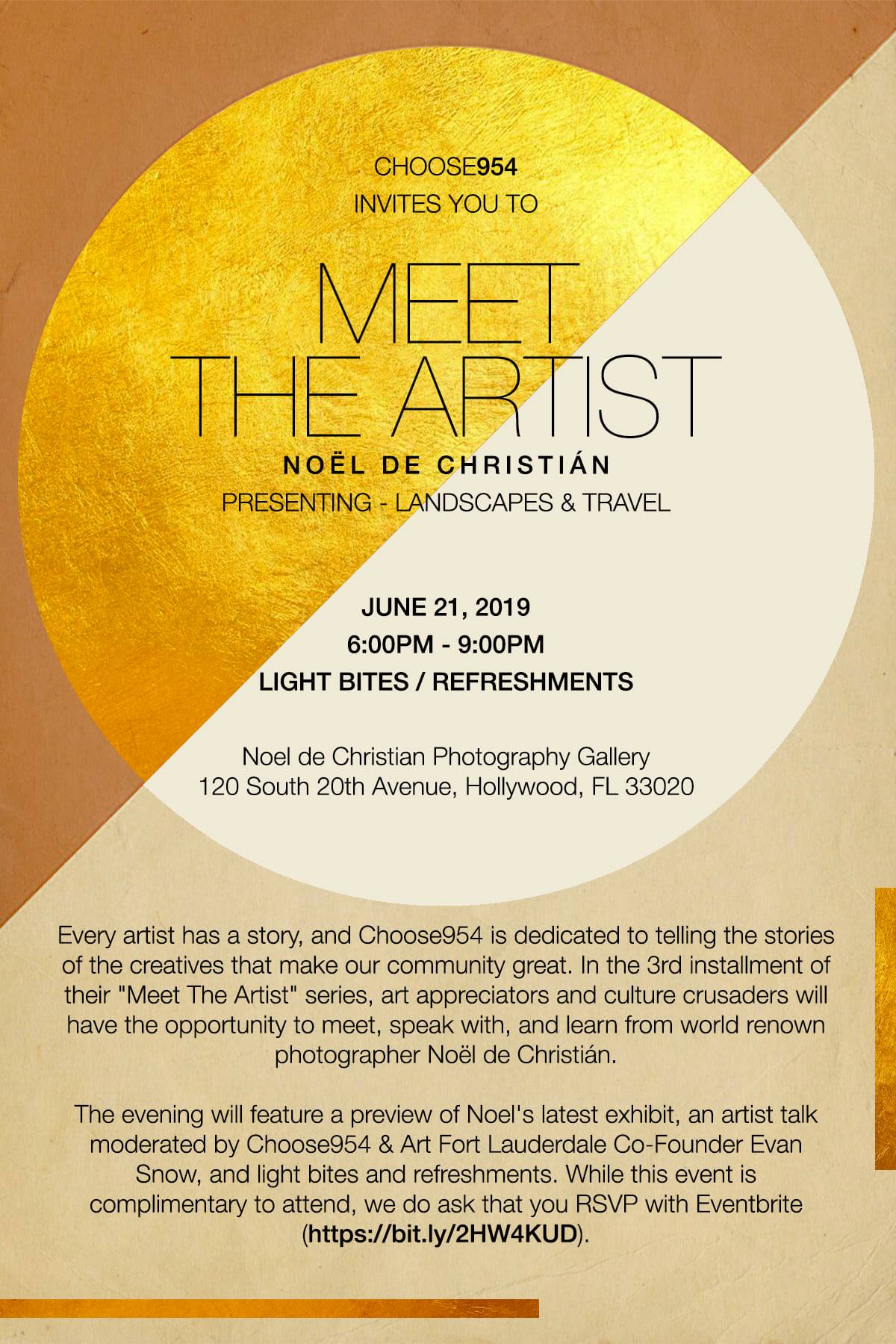 Event Location:

Noel de Christian Photography Gallery
120 South 20th Avenue
Hollywood, FL 33020

Date/Time:

June 21st, 6-9pm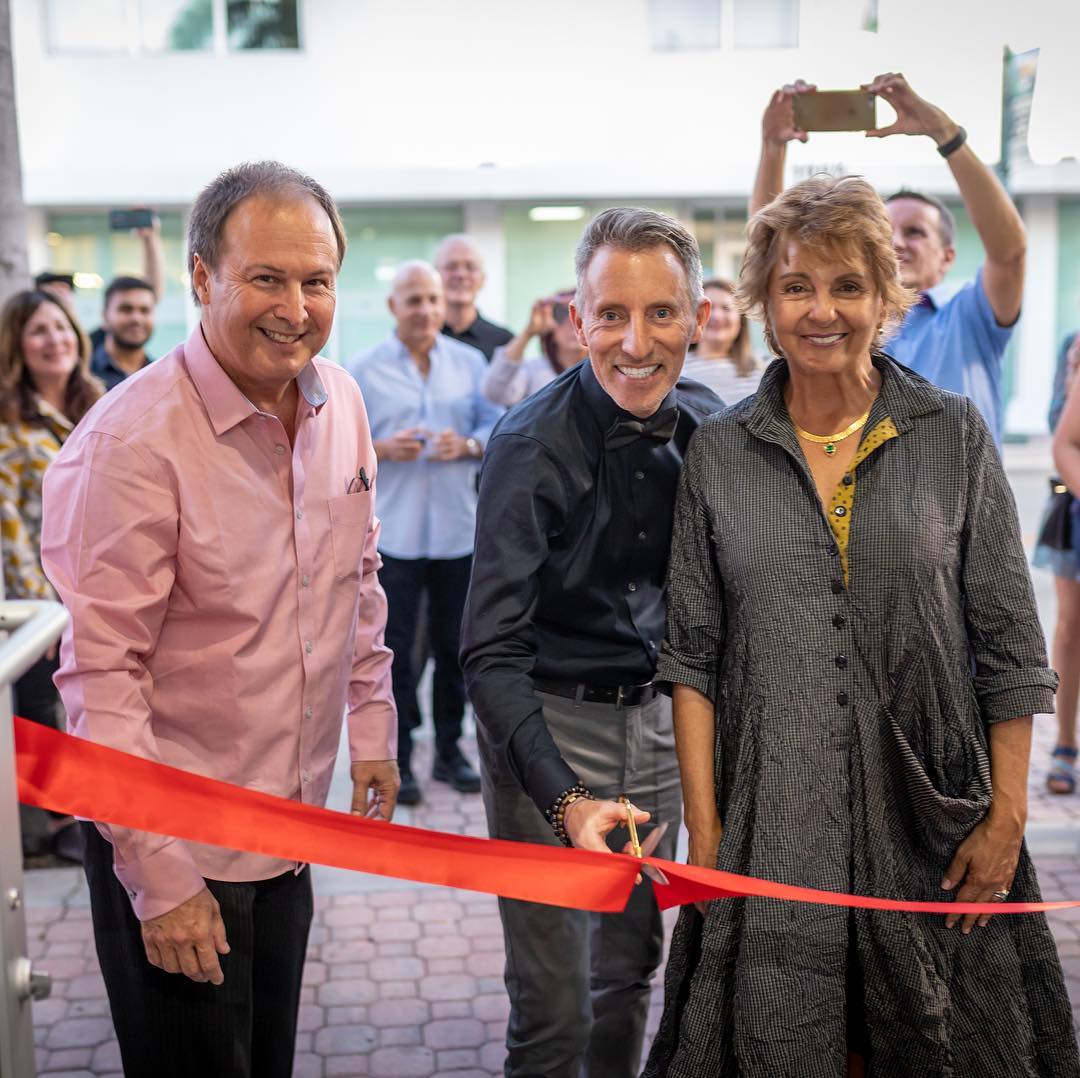 Noël de Christián
Biography
Born in 1961 to Spanish parents and raised in Miami Florida, the warmth and color of the tropics
have greatly influenced my life and how I see my art. My Portuguese, Spanish and French
heritage have also contributed to my photographic vision and way of life. Since I was a child,
I've been fortunate to have traveled quite a bit and this has also played an important role in my
photographic career.

Though I have previously exhibited and sold several oil paintings, my passion has always been
photography. My photography career started in the mid 1980's when I started experimenting
with a new camera. Of course, back then, I only had film to shoot and my model was my poor
sister who kindly "volunteered" her time to sit under my hot lights.  The room would get terribly
warm from the lights so a lot of time was spent just trying to stay cool. The days spent waiting to
get the pictures back from the lab were filled with anticipation; I wanted to see if my settings
were good enough to render a decent photo.  Sometimes the results were good and sometimes
they were not but I learned what worked and what didn't.  It was like Christmas morning every
time a new roll of film was developed and I got to see the results.

While in college, I would devour books on photography in an attempt to learn as much as I
could. After earning a degree in Marketing, I started taking non-credit photography classes at
the local college which really opened my eyes to the beauty that I could capture with my
camera. I quickly gained clients and started building a solid portfolio of headshots, portraits and
weddings. In the early 1990's, I opened a photo studio, Vizuel Images, in prestigious Coral
Gables, Florida where the emphasis was working with up-and-coming models.

As is the case with many artists, I felt it was time for a change so I started building my
landscape photography portfolio. By the early 2000's, my body of work was strong enough for
an attempt at a small gallery exhibition. My first exhibit in Fort Lauderdale, Florida was at Brook
Trace's Gallery and was comprised of photography and oil paintings that I had produced
specifically for this venue. More recent group exhibitions included several galleries in Fort
Lauderdale, Key West and Cincinnati. My photography has also been featured at Artexpo New
York and Blink Art Resource in Cincinnati, Ohio.
In March, 2019, I was able to fulfill a lifelong dream of opening my own photography gallery.
After searching the state for a suitable place that my work would be well received, I found the
perfect spot in Hollywood, Florida, USA. The gallery space was totally renovated to my
specifications. It will be a place to only display my work but to teach others the joy of
photography. The gallery will maintain a relaxed and contemporary feel where everyone is
welcome to wander in, listen to music, and enjoy the prints on the walls. No pressure, no
drama, no hype - just beautiful landscapes from various parts of the world showcasing the
beauty of the natural world that surrounds us.

For more information e-mail evan@choose954.com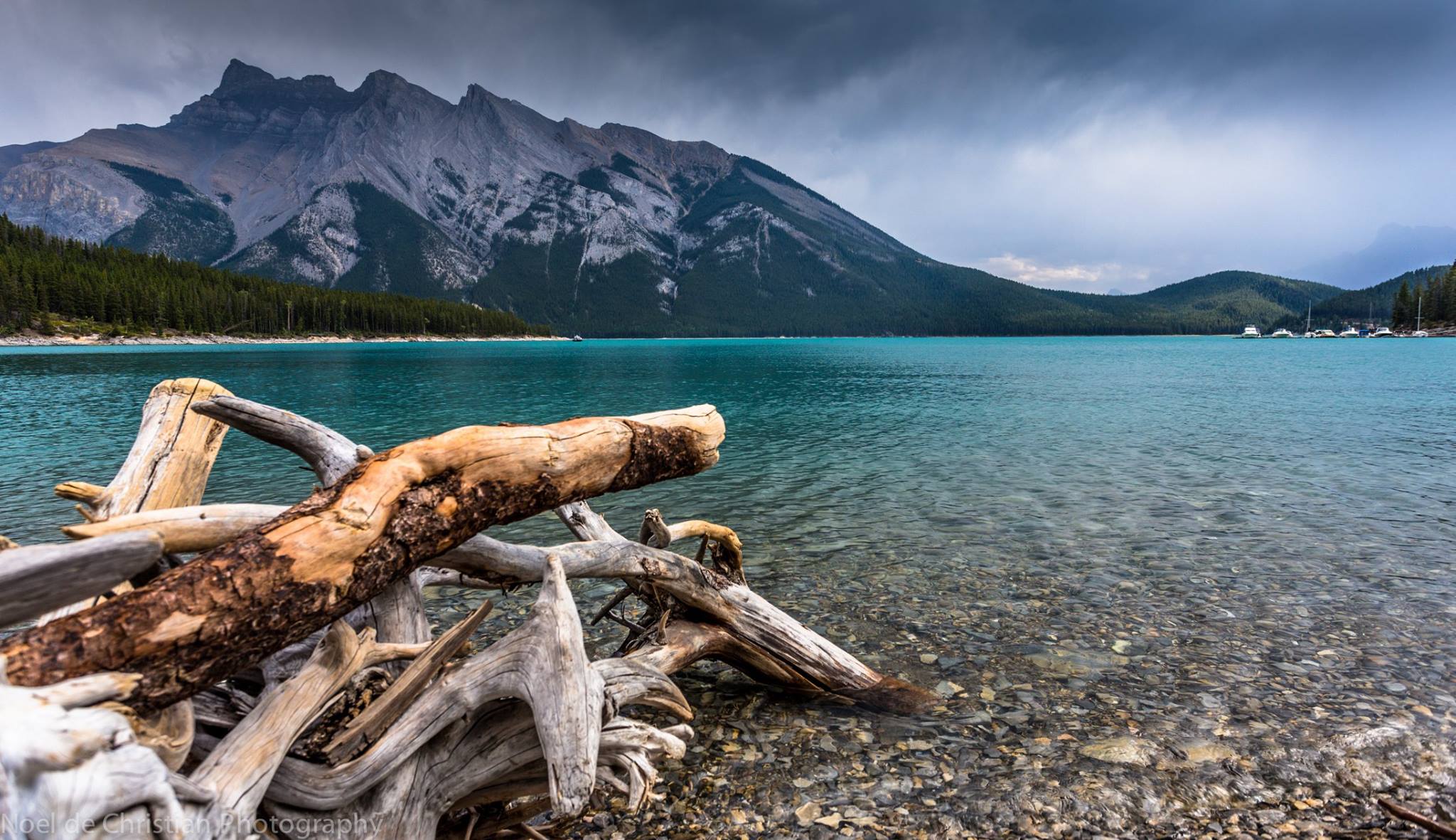 Have questions about Choose954 Presents Meet The Artist Featuring Photographer Noël de Christián?
Contact Choose954
When & Where

Noel de Christian Photography Gallery
120 South 20th Avenue
Hollywood, FL 33020


Friday, June 21, 2019 from 6:00 PM to 9:00 PM (EDT)
Add to my calendar
Organizer
Choose954 was founded as a Social Movement aiming to cultivate culture & community in The Greater Fort Lauderdale area via the use of modern day social media and visual story telling. Aside from Cultural Curation efforts, Choose954 also creates events with the goal of advancing the Arts & Culture locally and fostering a better sense of community in Greater Fort Lauderdale.