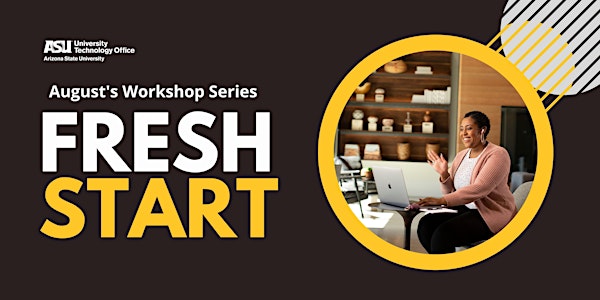 Choose Your own Adventure with Google Forms (Online)
Differentiate your instruction and allow students to "choose their own adventures" through Google Forms.
About this event
This 30-minute workshop is reserved for ASU faculty, staff and TAs.
This orientation will be held online and will not be recorded.
-----------
Choose Your Own Adventure
Do you remember those "Choose Your Own Adventure" novels where the story took a different path based on your decisions? Let's do the same thing through Google Forms! Differentiate your instruction by creating responsive study guides, personalized surveys, and quizzes that change levels to meet students where they are.
Target Audience: ASU Educators and Designers interested in learning an alternative and engaging method of using Google Forms with learners. Some experience using Google Forms is suggested, but not required.
-----------
Important Details:
Participants will attend remotely via Zoom (a link to Zoom room will be emailed in the registration confirmation and the morning of the training).
An ASU Zoom account will be required to join this session.
Please register using your ASU email.
Time is based on Arizona time.
For questions, please email: lx-design@asu.edu.