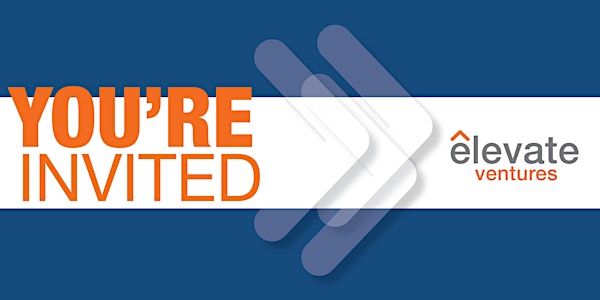 Choose the Best Fundraising Options for Your Startup
Startup funding depends largely on the nature and type of the business, leaving entrepreneurs asking, "Where do I even start?"
About this event
Launch startup. Raise capital. Rapidly grow to either IPO or get acquired. Move on to your next big idea. This seemingly simple path isn't so easy. The second step can be a big hurdle especially since many businesses fail from a lack of funding.
The timing of when a startup requires funding depends largely on the nature and type of the business. But once you have realized the need for fundraising, entrepreneurs find themselves asking a variety of questions – How do I finance my startup? What funding sources should I explore? How do I get to the point where venture capital is interested in my startup? What are the differences between angel investment and venture capital investment? How do I decode and figure out what resources are best for my startup? Where do you even start?
Join us as our panel from our Elevate Southeast Indiana partnership region discusses fundraising options for your startup and cover ways startups raise money, the different investment types that exist, how to start these conversations even if you're early-stage without a lot of traction, and more.
Looking for more fundraising information? We'll have another webinar in February to discuss How to Get Friends and Family Money without Ruining Relationships. Register here!
Panelists:

Kyle Keeney, Ph.D. - Moderator
Kyle Keeney joined the Elevate team in September 2018. He was most recently CEO at The Turnpike Partnership in Washington D.C., where he grew development and relationships through a 20-organization partnership to accelerate research in life sciences and connect research and entrepreneurs to mentorship and funding.
Elizabeth Rounsavall
Elizabeth is an angel investor and startup coach and mentor. A partner at Rounsavall Investments, a family vehicle, she also served on the Sequel Fund investment committee where she led two of the fund's profitable investments. She worked for more than 10 years at Chrysalis Ventures, Kentucky's largest venture capital firm, and has also worked in management consulting at Booz Allen Hamilton (now part of PwC). In 2017 she was awarded "Mentor of the Year" by the Kentucky Entrepreneur Hall of Fame.
She serves on the board of the Community Foundation of Louisville (where she is a member of its Impact Capital investment committee). She has also served on the advisory board of EnterpriseCorp, a predecessor to Amplify, and been a judge at many startup pitch competitions. A boomerang Louisville native, she has an MBA from MIT Sloan and a BA from Yale University.
Buddy Bockweg
Buddy is an accomplished and results-driven executive focused on helping businesses and their employees thrive in the ever-changing world of work. He's proud of the results he's driven from some of the world's most innovative companies, including JP Morgan Chase, YUM! Brands, Chick-fil-A, 21c Museum Hotels, Texas Roadhouse, Regions Bank, Humana, and many others, but he's most proud of the strong relationships he built throughout his journey!
After almost 20 years of solving big challenges of design, distribution, manufacturing, and supply chain, he set his sights on a major gap in the industry: a software platform capable of optimizing, streamlining, and automating the workflows running through the operations of a business. From quote to cash to customer experience, these processes have predominantly run via grunt work combined with 30-year-old technology (Microsoft Suite). After decades of watching companies invest in what they did, he knew it was time for companies to start investing in how they did it, so at the end of 2020, Vsimple was born. Now he's building a team and a company with the mission of delivering the future of work, today.
He holds a B.S. in Finance from The University of Louisville. Outside of his professional life, Buddy loves spending time with his children and wife, Taylor, and attending services at his church. He's involved in local charities, rarely passes up a chance to play 18 holes and loves to be anywhere there is water.
Marigrace Ragsdale
Marigrace is a Venture Platform Manager at Render Capital. In her role, she manages deal activity and due diligence for the fund's venture capital/equity checks. She also developed and manages the annual Render Competition, which invests $100,000 into early stage startups interested in growing in Greater Louisville, as well as the Render CapitalxWefunder Match Fund, which supports local crowdfunding campaigns with $20,000 matching investments. Marigrace is also active in supporting the startup community through her role as a board member of Venture Connectors.