Description
Let 2018 be your year to choose HAPPINESS + IMPACT with our flexible, stress free and fun part time/full time job!
Join our MISSION DRIVEN movement which is changing the way women work! Don't watch us, join us!
~ AS SEEN ON NATIONAL MEDIA ~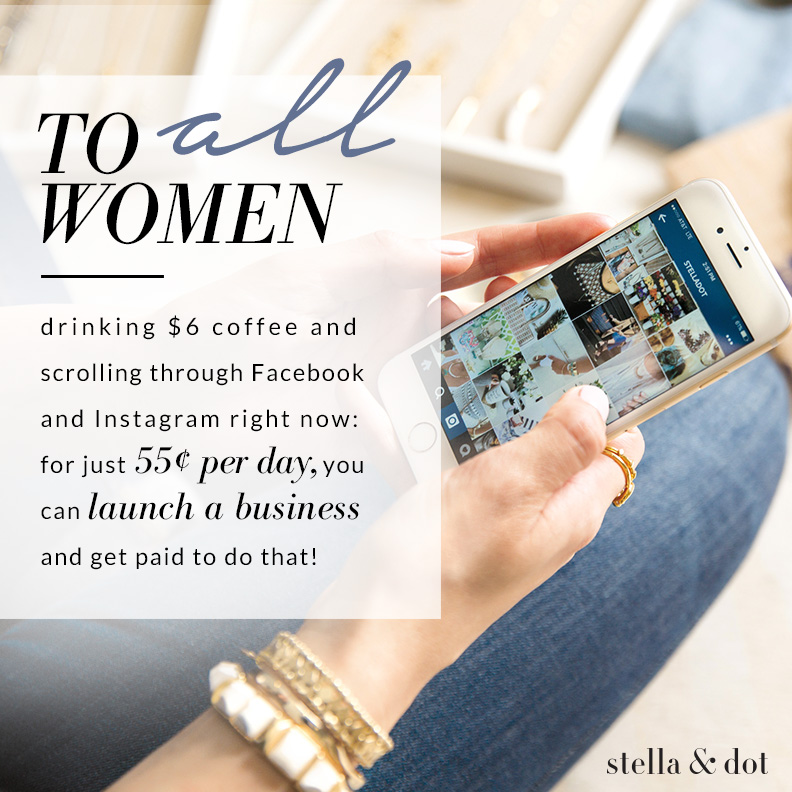 Now is the PERFECT time to create your own adventure and join our movement of female empowerment!
It's 2018 and while this is our celebratory 10 YEAR anniversary, in the bigger picture, we are JUST GETTING STARTED. You ain't seen nothing yet, Baby! My passion is helping women (and a few good men!) leverage the Stella & Dot platform and find a different way to work.
Ever dreamed of having your own boutique? Worried it could be too risky and costly to select or create a product, carry inventory, market, sell and ship? How do you expand? Will you need a line of credit? Will you need employees? None of this is necessary with our incredible platform. We create our own items, we have our own shipping warehouse in Ohio, we have our own multi-million dollar engraving machine, we have a Delight Center--basically, we have you covered! Your job is to go out and wear and share our incredible style, either online or in person. THis is YOUR business and you show up when you want and do it the way you want to do it. We recently launched apparel and have amazing digital resources that make sharing our new style drops on social media EASY, thereby driving sales to your personalized store easy and fun! Not only do you get a 25% discount shopping your own virtual store, you can earn free product and the best part, commission of course!
If this sounds like fun to you, join us as we change the future of fashion. It's $199 to reserve your personal site today and you'll begin with about $500 in accessories of your choice to wear and share. #changingretail #sdjoy #joinus #thebestisyettocome #stylist #shopthelook #dayone
www.stelladot.com/TeamFrancesca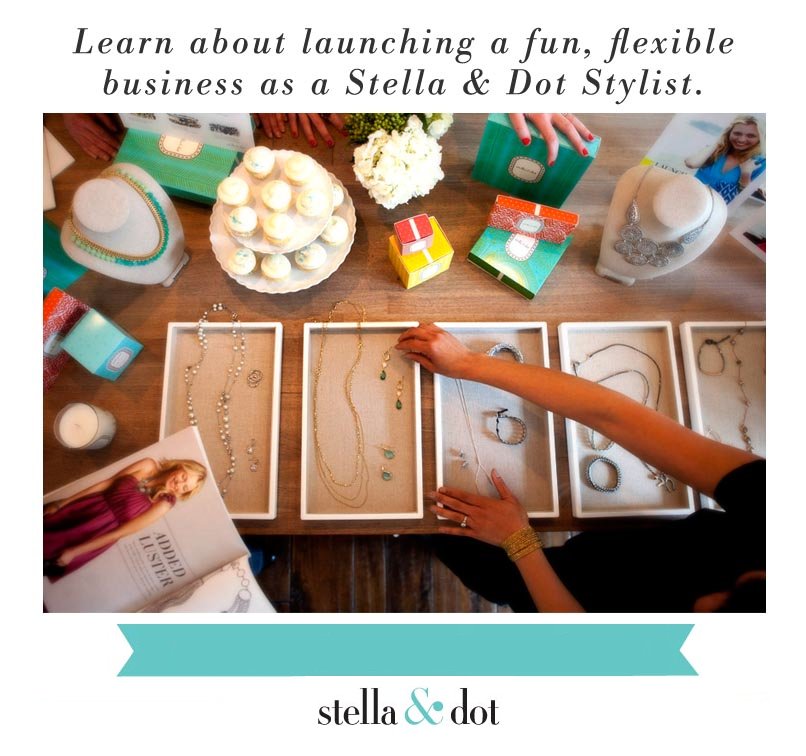 Please join Francesca Amann, Top Seller and Star Stylist, over a casual cup of tea to see what all the buzz is about! You'll want to hear why NOW IS A GREAT TIME to join this booming company called STELLA & DOT and how YOU can work from home!
PLEASE TEXT YOUR CELL PHONE TO FRANCESCA ONCE YOU'VE RSVP'D HERE
SO YOU CAN FIND EACH OTHER:
415-203-5333
Children are welcome!
- Have questions in advance? Want more info emailed to you?
Want to gather some friends for a few hours of stylish fun so YOU can earn $100s in FREE accessories?
If this date/time slot doesn't work for you to meet, please call or email me to set up another time to chat in person or over the phone to learn more.
Contact Independent Stylist, STAR STYLIST and Top Seller, FRANCESCA AMANN.
on Insta @sanfranciscostylist
FRANCESCA AMANN at 415-203-5333 or via email at fgamann@me.com

Hope to see you. I'll be the happy woman with AMAZING accessories over my Pilates uniform!
---