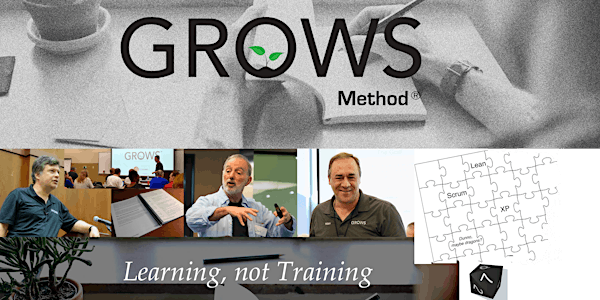 Choices & Consequences Public Workshop
Explore common scenarios, trade-offs, user and executive community needs, and the real fundamentals of software development.
Refund Policy
Contact the organizer to request a refund.
Eventbrite's fee is nonrefundable.
About this event
The Problem:
Many developers only deal with a handful of projects in their career. Other developers get shuffled between products based on current needs and skillsets. How can we jumpstart learning and improve results?We use a simulation.Simulating a software development project has many advantages. Team members interact in real time, dealing with real issues. They have to make critical decisions. These decisions impact how the team can deliver value, but also impacts how the team interacts with customers and leadership, how the team makes decisions, shares information and deals with conflict.In the GROWS Method® simulation, teams have the opportunity to explore common development scenarios, the trade-offs involved in investing in the team itself, and delivering the expected product. This allows them to gain a greater understanding of the forces involved; the need for investment in team growth, the importance of satisfying both the user and executive communities, and the importance of the real fundamentals.
The Simulation:
In our proprietary online simulation, you'll make decisions about which work to accept from the backlog, and make choices when unexpected events arrive. You are scored depending on how many Delivery Points your team can deliver in that time. You deliver points based on the roll of a dice. Along the way, you'll encounter situations and decisions based on real world experiences, and your choices will affect your health.As in the real world, your organization's overall health is composed of several separate factors. In this simulation, your actions and decisions affect overall health.