Description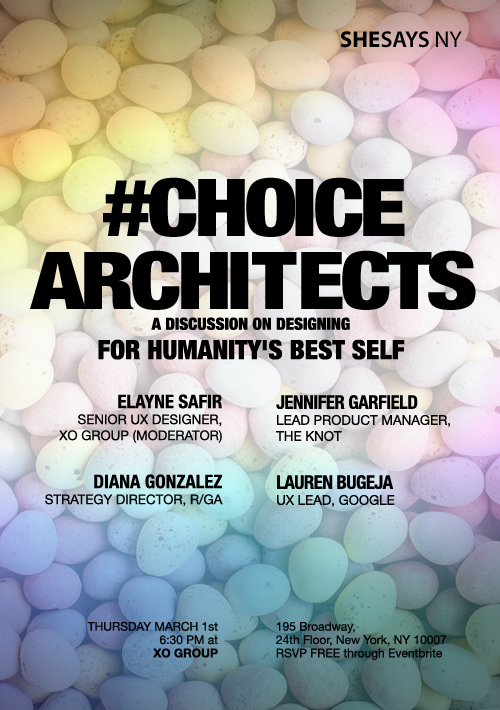 For our March event, this awesome panel are going to give you a preview of the session they'll present at SXSW later in the month.
Today's digital landscape feeds our lizard brains and reduces complex moral dilemmas to the swipe of a thumb. As product creators, we have a responsibility to present people with a set of choices to enable them to be the best version of themselves.
This panel will discuss examples of dark user interface patterns wreaking havoc on our lives. We will empower you to positively impact humanity through products designed for a world that doesn't suck.

SPEAKERS:
Lauren Bugeja, UX Lead, Google
Diana Gonzalez, Strategy Director, R/GA
Jennifer Garfield, Lead Product Manager, The Knot
Elayne Safir, Senior UX Designer,

XO

Group (panel moderator)
AGENDA
Welcome drinks / 6:30pm-7:00pm
Panel / 7:00pm-8:00pm
More drinks and networking / 8:00pm-8:30pm
AND A VERY IMPORTANT NOTE
In NY we've been doing FREE events for you for 10 years! And we're super happy about that. So you ever been to any of the SheSays gatherings please help us celebrate by being part of our #Shesays10for10 pledge. Donate today at https://shesays.givingfuel.com/10-for-10
We deeply appreciate your support.
Hope to see you soon.
The SheSays team