Description
Join us this June at the Choctaw Casino & Resort in Durant for a two-day training/networking event that brings regional Business Owners together to learn, connect and be motivated to take their business to the next level!

Choctaw Tribal Members $49.99
Non-Tribal Members $99.99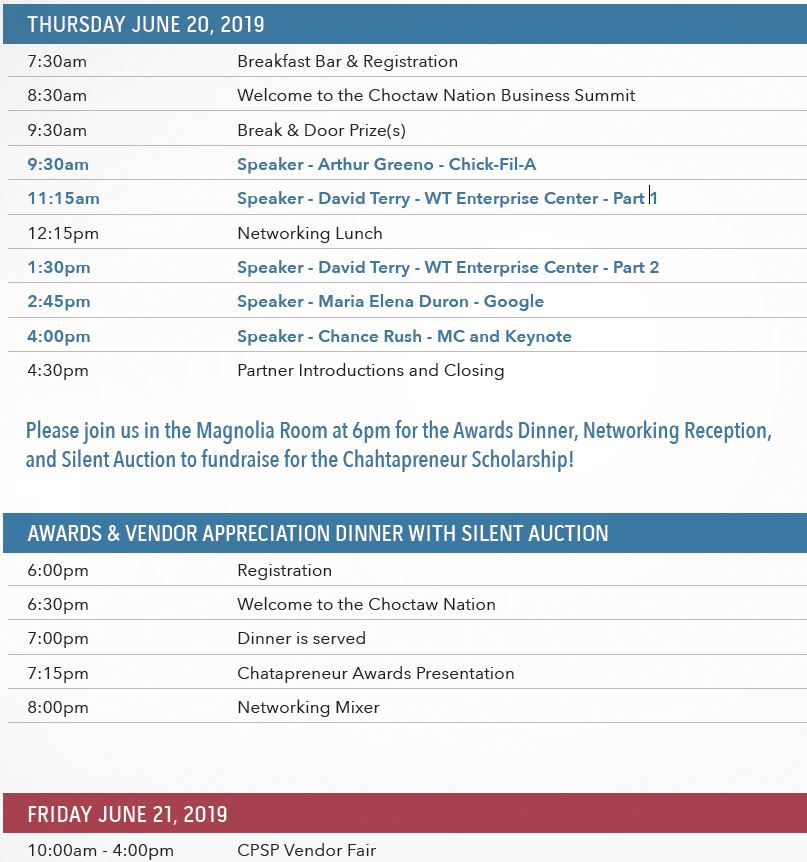 ---
Free $100.00 dollar casino gift card is available for the first 50 Choctaw Tribal Members that register and live more than 50 miles away. You must purchase regular admission ticket in order to qualify for gift card. There will be a separate ticket for gift card in eventbrite (Please click if you qualify). These cards will be available at the registration booth on the first day of the Choctaw Business Summit.
Casino room rate will be $94.00 per night (must have block code for this rate) for the 19th & 20th. You will receive block code with your order conformation.