Description
CHOCOLATE GENTS PRESENTS...
LADIES CHOICE
TAG TEAM SHOWCASE
SATURDAY, FEB. 24TH, 2018
AT WYNDHAM GARDEN
(FORMALLY THE CLARION)
415 SWING ROAD GREENSBORO, NC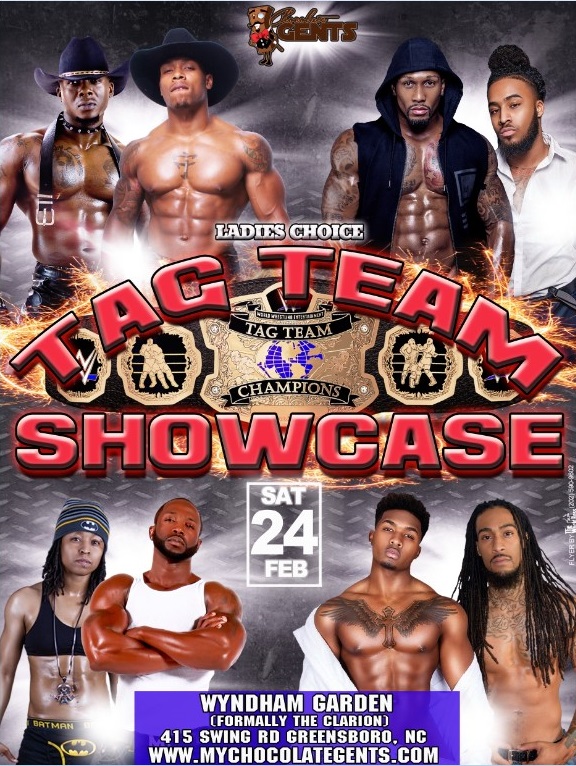 FEATURING: BOLO/INCREDIBLE, KING FLEXX/CASINO, ADONIS/MR. CEO, SEX GAME/EROTIC, RODEO/CHEROKEE & MORE....
MUST BE 18+ TO ENTER
LADIES ONLY EVENT!
EARLYBIRD TICKETS:
VIP SEATING $40: Includes Appetizers, Up close & Personal Seating
GENERAL ADM: $20
*Prices & Lineup are subject to change at anytime
Hotel Accomdations available at The Wyndham Garden 415 Swing Rd Greensboro, NC 336.299.7650
(For discount Rate Ask For Chocolate Gents Rate)
FOR ADDITIONAL EVENT DETAILS/INFO CONTACT
321.258.4610
LADIES ONLY!